News

International Human Rights Clinic (IHRC)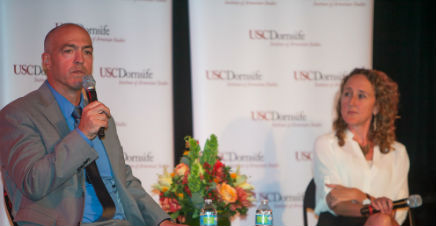 ECCC prosecutor pursues leaders of the Khmer Rouge for crimes committed 40 years ago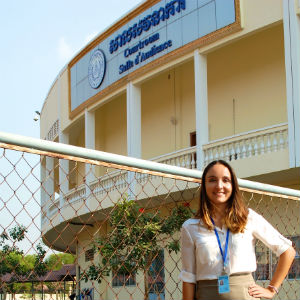 USC Gould students intern with international criminal tribunals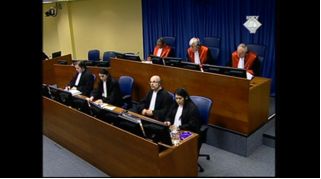 John Flynn '12 has accepted a prestigious clerkship opportunity with Chambers at the Special Tribunal for Lebanon (STL) in The Hague. Flynn is the second USC Gould graduate awarded the unique fellowship, which is available to only a handful of law graduates in the United States. An anonymous USC Gould alum funded the opportunity after the Tribunal invited graduates of USC Gould's International Human Rights Clinic to clerk with the court. Flynn begins his fellowship in October 2014 and will work on the Ayyash et al. trial against those allegedly responsible for the 2005 assassination of the former Lebanese Prime Minister Rafiq Hariri.


USC Gould students Rosemary DiPietrantonio, '14, Jennifer Ehrlich, '13, Lisa Foutch, '13, Joel Frost-Tift, '14 and Michelle Shaffie, '13, received notice that two of their clients successfully obtained visas as survivors of human trafficking. Working with the Coalition to Abolish Slavery and Trafficking, the students worked with clients from the Philippines and Mexico to help them apply for the visas, which allow them to live and work lawfully in the United States, along with their families.
-- JUDGE FAUSTO POCAR, INTERNATIONAL CRIMINAL TRIBUNALS FOR THE FORMER YUGOSLAVIA & RWANDA: "MASS ATROCITIES, THE INTERNATIONAL CRIMINAL COURT AND THE FUTURE OF INTERNATIONAL CRIMINAL JUSTICE"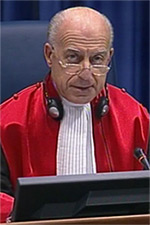 Since his appointment to the ICTY in 2000, Judge Pocar has served as a Judge in a Trial Chamber, where he sat on the first case concerned with rape as a crime against humanity, and in the Appeals Chamber of the Tribunal, where he is still sitting. As a Judge of the Appeals Chamber, he is also a Judge of the Appeals Chamber of the International Criminal Tribunal for Rwanda (ICTR). On appeal, he has participated in the adoption of the final judgments in several ICTY and ICTR cases, heard both at The Hague and in Arusha, Tanzania. Between November 2005 and November 2008 he served as President of the ICTY.
Judge Pocar is Professor of International Law at the Law Faculty of the University of Milan, where he has also served as the Dean of the Faculty of Political Sciences and as the Vice-Rector. He is the author of numerous publications on International Law, including Human Rights and Humanitarian Law, Private International Law and European Law.
Judge Pocar has a long standing experience in UN activities, in particular in the field of human rights and humanitarian law. He has served for 16 years (1984-2000) as a member of the Human Rights Committee under the International Covenant on Civil and Political Rights and has been its Chairman (1991-92) and Rapporteur (1989-90). Further, he was appointed Special Representative of the UN High Commissioner for Human Rights for visits to Chechnya and the Russian Federation during the 1995-6 conflict.
Co-sponsored by the USC Shoah Foundation Institute, the USC Levan Institute, the USC Gould Clerkship Committee and the USC Gould Iraqi Refugee Assistance Project.

WAR DON DON follows the trial of Issa Sesay at the Special Court for Sierra Leone, and explores the contradictions of a man who dealt in blood diamonds, commanded child soldiers and was blamed for mass atrocities against civilians, while also being credited with ending the war. Film screening introduced by Anne Archer, actress and founder of Artists for Human Rights. Panel discussion to follow with producer/director and Harvard Law Lecturer Rebecca Richmond Cohen, Elise Keppler, Senior Counsel, Human Rights Watch, Prof. Michael Renov, USC School of Cinematic Arts, and moderated by Prof. Hannah Garry, USC Gould School of Law and director International Human Rights Clinic. Tuesday, February 26, 2013 at 7:00 pm, The Ray Starke Family Theatre, USC School of Cinematic Arts. For parking and RSVP visit http://cinema.usc.edu/WarDonDon.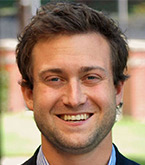 USC Gould School of Law graduate Brian Rifkin '11 has accepted a competitive one-year fellowship working with the Special Tribunal for Lebanon Chambers in The Hague. Rifkin, who starts his new job this summer, will work as a law clerk in Tribunal President David Baragwanath's office, assisting appeals judges with legal research, writing and analysis and monitoring developments in international law. He may also work on reports to the United Nations Security Council as well as be involved with diplomatic consultations.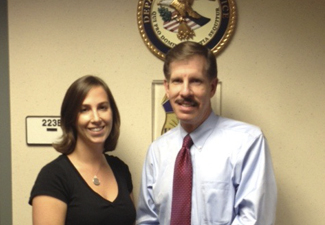 USC Gould's International Human Rights Clinic is adding a variety of domestic work to its legal docket, including representing human trafficking survivors, working with the U.S. Department of Justice and providing legal analysis for a Supreme Court case. It is also expanding its global reach through a new partnership with the Special Tribunal for Lebanon--the first to try terrorism as an international crime and the first with respect to the Middle East.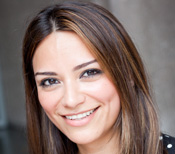 One of my first assignments in the International Human Rights Clinic (IHRC) this past summer was to work with a client who was trafficked into the United States. Her story was heart breaking. She was forced into slave labor in Los Angeles and later became a victim of domestic violence.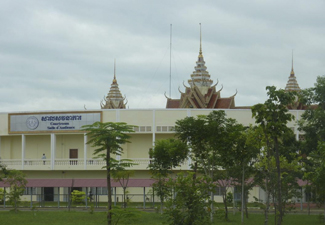 Clinic students work on cases involving some of history's worst international crimes: the Cambodian Killing Fields of the 1970s; the Rwandan genocide of 1994; and atrocities committed during the Balkan wars of the 1990s.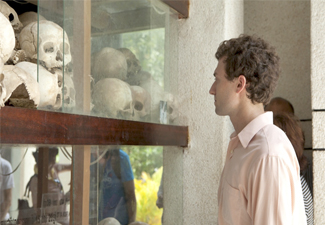 By David McAfee
For law students interested in pursuing human rights work after graduation, a new option has opened up at USC School of Law.




By Gilien Silsby
Three USC Gould graduates grapple with the world's most harrowing cases - genocide and war crimes committed in Cambodia, Rwanda and the Balkans.


Recent News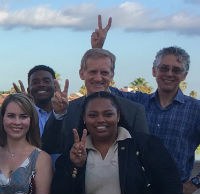 A Memorable 2017
December 20, 2017
With 2018 approaching, we look back at our exceptional year