USC/JAMS Second Annual Advanced Arbitration Institute

USC/JAMS Arbitration Institute
Judith O. Hollinger ADR Program
Second Annual Advanced Arbitration Institute
Wednesday, July 26, 2017
8:30 a.m. - 9:00 a.m. Registration
9:00 a.m. - 5:00 p.m. Program
Thursday, July 27, 2017 - Friday, July 28, 2017
9:00 a.m. - 5:00 p.m.
Saturday, July 29, 2017
9:00 a.m. - 3:00 p.m.
USC Gould School of Law
699 Exposition Blvd.
Los Angeles, CA 90089
Co-Directors:
Richard Chernick
Barbara A. Reeves
---
USC Gould and JAMS are pleased to invite you to our Second Annual Advanced Arbitration Institute. Our July 26 - 29, 2017 program offers newer arbitrators and arbitration advocates the opportunity to learn best practices in complex commercial and consumer arbitrations from the perspectives of both the advocate and the arbitrator. The faculty is composed of highly experienced and respected arbitrators and advocates who will conduct interactive sessions intended to improve your knowledge of arbitration law and procedure and your skill in handling the difficult and sometimes subtle issues that arise in arbitration. Practical exercises address the development of written orders, awards and other documents and present additional opportunities for participants to perform as arbitrators and advocates and receive expert feedback. As take-aways, each learning module includes useful forms, outlines, examples of actual orders, case materials, comprehensive references to applicable statutes, rules and case law.
JAMS, a State Bar of California-approved MCLE Provider, certifies that this actively qualifies for Minimum Continuing Legal Education Credit as follows: Day 1 - 6.25 hours; Day 2 - 6.75 hours, Day 3 - 6.75 hours; Day 4 - 5.25 hours (No ethics credit granted)
---
Registration
General Admission: $2450.00 ($2950.00 after June 30, 2017)
JAMS Professionals/Hollinger Sponsors: $1950.00 ($2450.00 after June 30, 2017)
Active Judges: $1950.00
Government & Non-profit: $1950.00
Students & Faculty (USC Gould LLM in ADR and MDR students only & USC Gould ADR faculty only): Free
Students & Faculty (USC Gould LLM in ADR and MDR students only & USC Gould ADR faculty only) with Lunch: $50.00

---
A SPECIAL THANKS TO OUR HOLLINGER PROGRAM SPONSORS:

---
Become a Sponsor
By becoming a sponsor, you will support the training activities and the larger educational mission of the Judge Judith O. Hollinger Program. You will also receive discounted rates for partners and associates, as well as networking and branding opportunities in the ADR community. For more information, contact adr@law.usc.edu.
---
Program Schedule
Wednesday, July 26, 2017
8:30 - 9:00 AM: Registration
9:00 AM - 5:00 PM: From Commencement to Preliminary Conference:
The law of arbitration; arbitrability; arbitration clause drafting; compelling and resisting arbitration; selecting arbitrators and party arbitrator practice.
Panel: Richard Chernick (moderator), Richard Mainland, Jeff Benz, David Huebner, Deborah Saxe and Jules Kabat
5:00 PM - 6:00 PM: Reception for Faculty and Attendees
Thursday, July 27, 2017
9:00 AM - 5:00 PM: Managing the Arbitration:
The preliminary conference; provisional and emergency relief; classwide arbitration; information exchange and discovery; e-discovery; summoning third parties; motions (with interactive exercise) and the final status conference; prehearing briefs.
Speakers: Barbara Reeves (moderator), Rebecca Callahan, Bruce Friedman, Jules Kabat, Martin Schenker, Jack Zebrowski and a lunch presentation on issues in international arbitration (Nathan O'Malley)
Friday, July 28, 2017
9:00 AM - 5:00 PM: Managing the Hearing:
Managing and presenting evidence; opening statements; setting the physical space; logistics; conducting the hearing; witnesses; expert witnesses; documents; controlling the hearing; argument and briefing; fees and costs.
Speakers: Barbara Reeves (moderator), Zela Claiborne, Peter Collisson, Kathy Dickson, Jules Kabat and an expert witness demonstration (Experts: Gerald Knapton and Andre Jardini; Counsel: John Wilson and William Donovan and a lunch program on decision-making (Richard Birke)
Saturday, July 29, 2017
9:00 AM - 3:00 PM: Awards, Award Writing and Review of Awards (including an award writing exercise).
Speakers: Richard Chernick (moderator), Jules Kabat, John (Jay) McCauley
---
Accomodations
The USC Radisson Hotel is across the street from the university. A limited number of rooms are available at the rate of $189.00++/night for one or more nights over the conference timeframe. Please indicate that you are a part of the USC ADR Conference/July 2017 - in order to request a room at this rate.
Radisson Los Angeles Midtown at USC
3540 South Figueroa Street
Los Angeles, CA 90007
213-748-4141
USC visitors may prefer to stay in accommodations Downtown (a 10-minute drive from USC) or near the Los Angeles International Airport (a 30 minute drive from USC). Please visit the Los Angeles Convention and Visitor's Bureau (Discover Los Angeles) for local hotels.
---
Directions and Parking
Attendees will have non-hosted parking at Gate 3/Parking Structure X on the USC University Park Campus. The current charge is $12/day.
Directions to USC and the parking garage:
From downtown Los Angeles, take the 110 Freeway South. Exit at Exposition Blvd. Turn right on Exposition, and then right on Figueroa. (If you are traveling northbound on the 110 Freeway, exit at Exposition and then turn left on Exposition and right on Figueroa). You will see the campus on the left side of the street. Within half a block you will see a street on the left called USC McCarthy Way and a sign for Parking Structure X and Entrance 3. Turn into that driveway (it will be labeled USC McCarthy Way) and stop at the kiosk.
---
Public Transportation
The Exposition light rail line travels past USC, stopping at the USC/Exposition Park Station.
USC operates a shuttle to and from Union Station (UPC to Union Station).
---
Program Speakers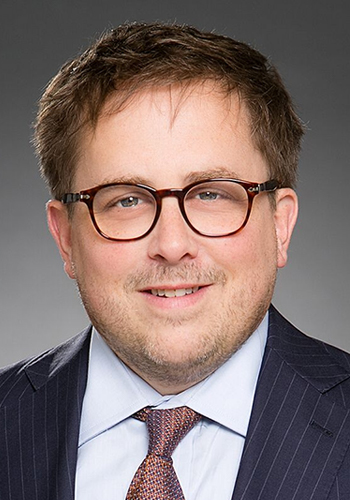 Jeffrey Benz
Jeffrey Benz, Esq., FCIArb, CEDS, is a nationally recognized expert in the resolution of complex and multi-party matters. Mr. Benz has served as a neutral in several hundred large and complex arbitrations and mediations employing various rules and before the major administering institutions, both nationally and internationally. Mr. Benz has been outside counsel (both transactional and litigation), inside counsel, and client, and he brings this well-rounded perspective on dispute resolution to serving as a neutral.
Mr. Benz is available for arbitrations, mediations, fact finding, early neutral evaluation, and serving as special master or discovery referee nationwide and worldwide. He is a Certified E-Discovery Specialist (CEDS) through the Association of Certified E-Discovery Specialists.
Mr. Benz is known for creative solutions, high energy and unflagging persistence to drive solutions. His sense of humor helps with confronting difficult conversations and solve seemingly intractable problems.
• • •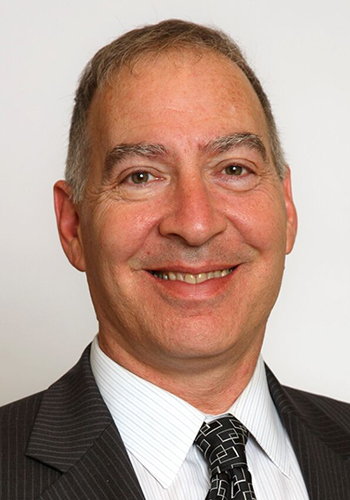 Richard Birke
Richard Birke is the Executive Director of the JAMS Institute - the teaching and training arm of JAMS. In that capacity, Birke leads a team of educators and professionals committed to providing JAMS with exceptional internal training, starting with new panelists and continuing with the nation's most experienced neutrals. Prior to joining JAMS, Birke was a trial lawyer in the greater Boston area, a graduate student at Harvard Law, As sociate Director of the Stanford Center on Conflict and Negotiation and a lecturer in law at Stanford Law School. In 1993, he became a law professor at Willamette University and director of its Center for Dispute Resolution. He remains active in all areas of his practice - writing, teaching, training, consulting and mediating - now proudly under the JAMS banner.
• • •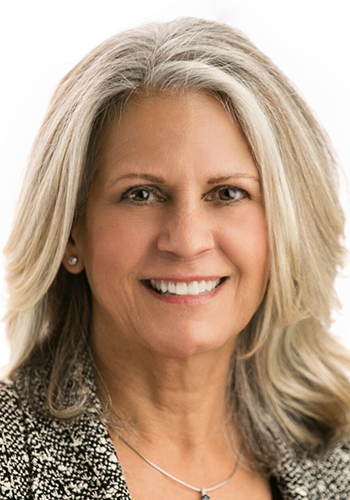 Rebecca Callahan
Rebecca Callahan is on the mediation and arbitration panels of the American Arbitration Association, and also serves as a court-appointed referee handling discovery, accounting and valuation disputes. Her experience covers a broad spectrum of industries and subject matters. Rebecca received her JD from Cal Berkeley (Boalt Hall) and her BA from USC. She earned an LL.M. in Dispute Resolution from Pepperdine University School of Law / Straus Institute, where she is an adjunct professor teaching Arbitration and Mediation. She is also on the Faculty of the American Arbitration Association University where she has taught numerous arbitration and mediation courses.
• • •

Richard Chernick
Richard Chernick is the Vice President and Managing Director of JAMS' Arbitration Practice. He has frequently been recognized as a top alternative dispute practitioner: He has been named a Southern California Super Lawyer in the field of Alternative Dispute Resolution for the past five years and was named Los Angeles Mediation Lawyer of the Year for 2013 by Best Lawyers.
• • •

Zela "Zee" G. Claiborne
Ms Claiborne has been a full-time neutral since 1998, specializing in the resolution of complex domestic and international business disputes. She has successfully mediated and arbitrated thousands of cases covering the following areas: business and commercial matters, construction, engineering and infrastructure, employment, energy, intellectual property, professional liability, and real estate.
• • •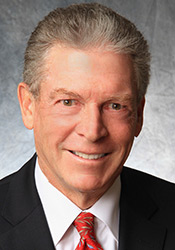 Peter Collisson
Mr. Collisson is a practicing attorney and arbitrator in commercial and construction cases, and is officed in Orange County. He is a former Director of the American Arbitration Association, a Fellow of the College of Commercial Arbitrators, and has arbitrated over 300 cases.
• • •

Kathryn Dickson
Kathryn Dickson is repeatedly recognized as one of California's top employment litigators. Most of her clients are individuals in employment discrimination, harassment, wrongful termination, and whistleblower actions, although she has also had notable success in several high-profile class action cases. Ms. Dickson serves as a Court-appointed Early Neutral Evaluator and Mediator for the U.S. Federal Courts. In addition, she serves on the governing Council of the American Bar Association Labor & Employment Section and is a past Board Member of both NELA and CELA, the largest national and state organizations of lawyers representing employees.
• • •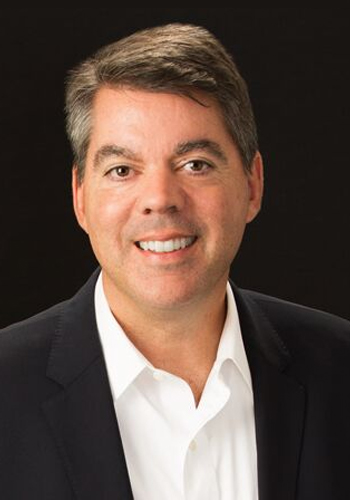 William P. Donovan
Bill Donovan, head of litigation in Cooley's Los Angeles office, is an accomplished litigator whose practice focuses on trial and appellate litigation, wi th an emphasis on consumer class actions and complex commercial cases. He is an experienced trial lawyer, having first-chaired multiple trials and arbitrations as well as conducted several dozen appellate arguments in his career. Bill has successfully handled bet-the-company litigation in-house, for the government, and in private practice. He is able to draw upon his unique experience as a former DOJ trial attorney and former Fortune 100 in-house litigation counsel to resolve complex litigation issues for his clients.
• • •

Bruce A. Friedman
Bruce A. Friedman began his neutral career in 2011 following 37 years as a trial lawyer handling cases in the areas of insurance, class action, professional liability, business, real estate, and entertainment. In 2013, Mr. Friedman was named by the Daily Journal as one of the top neutrals in California. He has also been selected as a Southern California Super Lawyer in Alternative Dispute Resolution each of the last 3 years. He has also served as an arbitrator for the Independent Film and Television Alliance (IFTA) since 2013. He is currently a neutral at JAMS.
• • •

David Huebner
Ambassador (r.) David Huebner is an independent arbitrator. He previously held senior positions in the Asia Pacific region, including as U.S. Ambassador to New Zealand, chairman & CEO of an international law firm, founding chief representative of a law firm in Shanghai, and special assistant to a member of the Japan's National Diet. A graduate of Princeton University (summa cum laude) and Yale Law School, he is a licensed solicitor in England & Wales and member of the Bars of CA, NY, and DC.
A Fellow of the Chartered Institute of Arbitrators, he has handled more than 100 arbitrations in two dozen jurisdictions around the world as neutral or adv ocate, and has particular expertise in technology, life sciences, energy, infrastructure, construction, and investment disputes. He has lectured on international law, intellectual property, and dispute resolution at universities in China, Germany, New Zealand, and the U.S.
• • •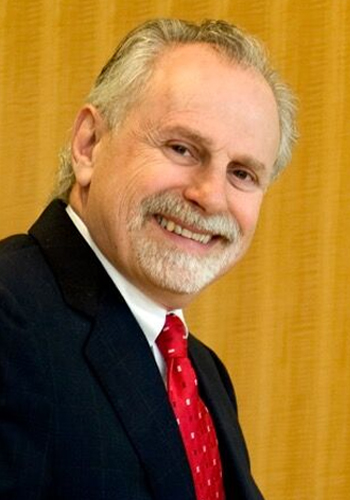 André E. Jardini
André E. Jardini earned a bachelor of arts degree at the University of Notre Dame. He attended Hastings College of the Law and received his juris doctor degree and was then admitted to the State Bar of California. He is a Director of Knapp, Petersen & Clarke law firm and serves on their management committee. Mr. Jardini specializes in complex litigation, including trial work in insurance bad faith and coverage cases, employment and wrongful termination cases, intellectual property, business torts, and real estate litigation. In his career, Mr. Jardini has been the principal trial attorney in more than 50 lawsuits tried to jury verdict, each with exposure in the six-to-eight figure range. He also has been involved in environmental litigation, federal and multidistrict litigation, products litigation, and toxic tort litigation
• • •

Jules L. Kabat
Jules L. Kabat is a founding partner of Russ August & Kabat. Mr. Kabat acts as lead trial and appellate counsel for clients in complex business, real property, intellectual property and related matters, in courts and ADR proceedings in and beyond California. Mr. Kabat's litigation, trial and transactional experience in the real property industry involves office, commercial, retail, shopping center, industrial, residential, mixed-use and hospitality; acquisition, development, redevelopment, construction, leasing and sale; financing and refinancing; restructuring and receiverships; ownership, joint venture, and operations. Mr. Kabat is an Adjunct Professor of Law at the USC Gould School of Law. From 2009 to 2016, Mr. Kabat was recognized as a Super Lawyer by the publishers of Los Angeles Magazine. In 2013, 2014, 2015 and 2016, Mr. Kabat was recognized as a Southern California Top 100 Super Lawyer.
• • •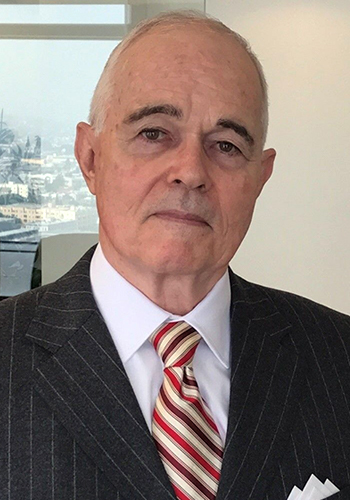 Gerald Knapton
Gerry has been a lawyer since 1977 and has reviewed well over $4.5 billion dollars of legal invoices. He has qualified as an expert and testified to arbitrators, judges and juries 56 times. He has prepared about a thousand declarations on the reasonableness & necessity of legal fees. About half of his engagements are for use in opposition to a request for fees and about half are in support.
He is a senior partner at Ropers Majeski Kohn & Bentley, apc. When Gerry was the chair of the California State Bar's Committee on Mandatory Fee Arbitration he revised the Bar's sample Written Fee Agreements.
He uses MS Excel to prepare schedules and quantifications and provides data on non-contingent hourly rates that are actually paid for similar legal work in the venue to assist the trier of fact.
• • •

Richard R. Mainland
Mr. Mainland has served as a neutral arbitrator in over 200 arbitrations over the past 20 years. He is member of the American Arbitration Association's Large Complex Case panel, and the AAA's Class Arbitration and Mediation panels, as well as the CPR Institute's Panel of Distinguished Neutrals. His experience covers a wide range of business disputes, including such diverse fields as intellectual property, securities, partnership disputes, professional responsibility and employment law. Mr. Mainland writes and lectures regularly on ADR topics. He was a contributing author to the Third Edition of the College of Commercial Arbitrators "Guide to Best Practicies in Commercial Arbitration," published in 2014 by Juris Publishing.
• • •

John (Jay) McCauley
Mr. McCauley has been a commercial arbitrator with the national roster of the American Arbitration Association since 1998, where he serves on the Large Complex Case, Commercial, Real Property and Construction, Employment and Healthcare Panels. He has recently been appointed to the roster of Arbitrators on the International Centre for Dispute Resolution (ICDR). In the past decade, he has been appointed to serve as an arbitrator on more than 130 significant matters, including multiple major matters ranging in value from $10 million to more than $100 million.
• • •

Nathan O'Malley
Mr. O'Malley is a partner with Gibbs Giden Locher Turner Senet & Wittbrodt in Los Angeles. His practice focuses on international arbitration and dispute resolution. He has acted in numerous international arbitrations, and represented clients before arbitral tribunals seated in The Hague, Geneva, Zurich, London, Amsterdam, Singap ore, Abu Dhabi, Frankfurt am Main and in the United States. Mr. O'Malley teaches International Laws and Institutions, and International Arbitration.
• • •

Barbara Reeves Neal
Ms. Neal has been a full-time neutral since 2006, following a 30 -year career as a litigator and corporate counsel. She has served as an arbitrator, mediator, court appointed master, provisional director, and discovery referee in many areas of commercial law in hundreds of matters.
• • •

Deborah Saxe
Ms. Saxe became a neutral in 2007 and a fulltime neutral in 2012. Prior to that time, she was a litigator and appellate lawy er at Jones Day, Heller Ehrman, and Seyfarth Shaw for more than 30 years . When she was practicing law, she was lead counsel in litigation matters resulting in more than 30 reported court decisions. She litigated cases before state and federal trial courts, the California Court of Appeal, the United States Courts of Appeals for the Fourth, Sixth, Seventh, Eighth, N inth, and District of Columbia Circuits, the California Supreme Court, and the United States Supreme Court.
• • •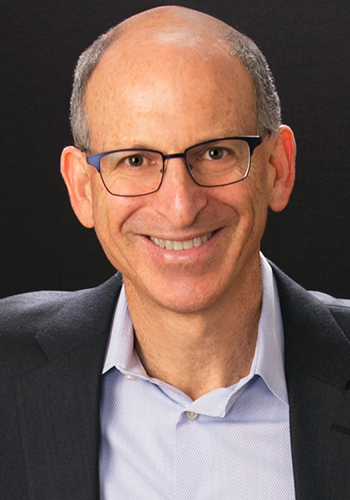 Marty Schenker
Marty Schenker is a partner at Cooley, where he focuses on complex business litigation. He has arbitrated multiple matters in the technology, life sciences and utility industries, including the landmark AMD v. Intel arbitration. Marty's arbitration experience include numerous cases involving hundreds of millions and billions of dollars, and have been administered by multiple arbitral bodies, including JAMS, AAA, ICDR and the ICC. He earned a bachelor's degree at U.C. Davis, a master's degree in economics at the London School of Economics, and a law degree at Harvard Law School.
• • •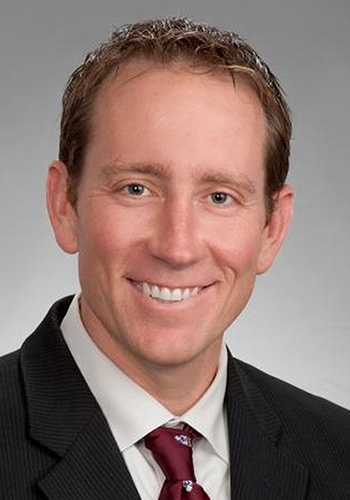 John Wilson
John Wilson is a partner in the San Diego office of Latham & Watkins and member of the firm's Environment, Land & Resources Department. His practice focuses primarily on insurance litigation, in addition to environmental and general business litigation. Wilson's breadth of experience spans a variety of coverage issues involving first- and third-party insurance, including commercial general liability, directors' and officers' liability, errors and omissions and political risk policies, as well as insurance bad faith claims.
Wilson has prosecuted coverage claims arising from a number of underlying environmental and business risks, including mass tort claims alleging exposure to asbestos, lead and DDT-related products, state and federal environmental enforcement actions and international commercial disputes. He has also represented clients in federal and state court litigation, international arbitration and high stakes mediations.
• • •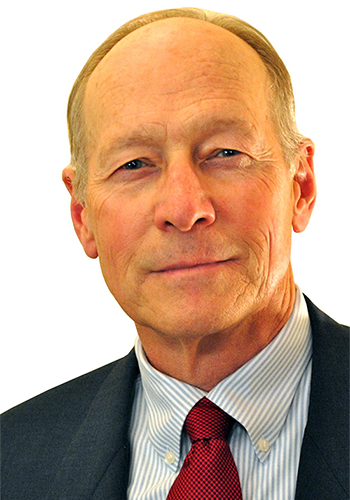 John Zebrowski
Justice Zebrowski served on the Los Angeles Superior Court from 1982 to 1995, when he was appointed to the California Court of Appeal. He served on the California Court of Appeal until November of 1999, when he joined ADR Services, Inc. His ADR practice since then has covered a spectrum of business-related matters including commercial contracts, insurance, real estate, finance, entertainment, partnership and corporate disputes, business torts, securities, intellectual property, environmental liabilities, professional liability (other than medical malpractice), employment and similar matters.
• • •
Recent News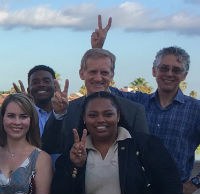 A Memorable 2017
December 20, 2017
With 2018 approaching, we look back at our exceptional year