Judge Judith O. Hollinger ADR Program

USC-JAMS Arbitration Institute
Judith O. Hollinger ADR Program
Managing Enterprise Risk:
Through Intelligent and Strategic Use of ADR
Friday, June 2, 2017
8:30 a.m. - 5:30 p.m.
Saturday, June 3, 2017
9:00 a.m. - 1:00 p.m.
USC Gould School of Law
699 Exposition Blvd.
Los Angeles, CA 90089
---
USC Gould and JAMS are pleased to invite you to a two-day intensive, interactive program for Corporate Counsel who are responsible for managing (mostly) litigation risk for their companies effectively and economically. Participants and attendees will include ADR practitioners, ADR panel administrators and managers, litigators, judges and members of the academic community.
JAMS, a State Bar of California-approved MCLE Provider, certifies that this actively qualifies for Minimum Continuing Legal Education Credit in the amount of 10.5 total hours (no ethics).
---
Registration
General Admission: $845 ($945 after May 5, 2017)
JAMS Professionals/Hollinger Sponsors: $745 ($845 after May 5, 2017)
Active Judges: $190
Government & Non-profit: $150
USC Gould ADR Students & USC Gould Faculty: Free (No lunch Day 1)
USC Gould ADR Students & USC Gould Faculty: $35 (Lunch on Day 1)

---
A SPECIAL THANKS TO OUR HOLLINGER PROGRAM SPONSORS:

---
Become a Sponsor
By becoming a sponsor, you will support the training activities and the larger educational mission of the Judge Judith O. Hollinger Program. You will also receive discounted rates for partners and associates, as well as networking and branding opportunities in the ADR community. For more information, contact adr@law.usc.edu.
---
Program Schedule
Friday, June 2, 2017
8:30 - 9:00 AM: Registration
9:00 - 10:30 AM: Panel 1: Assessing Corporate Risk
Panel: Zachary McGee (moderator), Yakub Hazzard, Dan Nabel, Deborah Wong Yang
10:30 - 10:45 AM: Coffee Break
10:45 AM - 12:15 PM: Panel 2: ADR Opportunities - What you need to know about non-binding and binding processes
Panel: Joel Grossman (moderator); Marshall Grossman, Janet Martinez, Gail Killefer, Jonathan Anschell
12:30 - 1:30 PM: Lunch
Speaker: Meryl Marshall-Daniels - "Managing Risk Through Preemptive Conflict Engagement Processes"
1:45 PM - 3:15 PM: Panel 3: The Law of Arbitration: Understanding legal and process issues
Panel: Nathan O'Malley (moderator), John (Jay) McCauley, Deborah Saxe, William Tebbe, Zachary McGee
3:15 - 3:30 PM: Coffee Break
3:30 - 5:30 PM: Panel 4: Drafting Arbitration Clauses and Submission Agreements
Panel: Richard Chernick (moderator), Jules Kabat, Howard Miller, Christopher Miller
Saturday, June 3, 2017
9:00 AM- 1:00 PM: Panel 5: The Arbitration Process - Establishing the arbitration, managing the process, managing the hearing; the award and correction and court review
Panel: Barbara Reeves (moderator), Richard Mainland, Zee Claiborne, Richard Chernick
---
Accomodations
The Radisson Hotel is across the street from the university. Accommodations may be limited during early June.
Radisson Los Angeles Midtown at USC
3540 South Figueroa Street
Los Angeles, CA 90007
(213) 748-4141
Many USC visitors also choose to stay in accommodations Downtown (a 10-minute drive from USC) or near the Los Angeles International Airport (a 30 minute drive from USC). Please visit the Los Angeles Convention and Visitor's Bureau (Discover Los Angeles) for local hotels.
---
Directions and Parking
Attendees will have non-hosted parking at Parking Structure X on the USC University Park Campus. The current charge is $12/day.
Directions to USC and the parking garage:
From downtown Los Angeles, take the 110 Freeway South. Exit at Exposition Blvd. Turn right on Exposition, and then right on Figueroa. (If you are traveling northbound on the 110 Freeway, exit at Exposition and then turn left on Exposition and right on Figueroa). You will see the campus on the left side of the street. Within half a block you will see a street on the left called USC McCarthy Way and a sign for Parking Structure X and Entrance 3. Turn into that driveway (it will be labeled USC McCarthy Way) and stop at the kiosk.
---
Public Transportation
The Exposition light rail line travels past USC Gould, stopping at the USC/Expo Park Station.
USC operates a shuttle to and from Union Station (UPC to Union Station).
---
Program Speakers

Jonathan Anschell
Jonathan H. Anschell serves as Executive Vice President, Deputy General Counsel and Secretary for CBS Corporation. Anschell oversees the Company's securities, corporate governance, executive compensation, ERISA and real estate matters, and assists the Chief Legal Officer with respect to Board of Directors matters. Anschell also supervises the CBS Law Department's intellectual property and labor and employment practice groups. In addition to his corporate role, Anschell serves as Executive Vice President and General Counsel of CBS Broadcasting Inc. In that capacity, Anschell oversees the legal affairs and standards and practices functions for the Company's televised entertainment and news operations worldwide. Before joining CBS in 2004, Anschell was a partner in White O'Connor Curry LLP, a Los Angeles law firm, where he maintained a trial and appellate practice with particular emphasis on entertainment and media-related matters.
• • •

Richard Chernick
Richard Chernick is vice president and managing director of JAMS' Arbitration Practice. He has conducted hundreds of complex arbitrations and mediations before major administering institutions, both domestic and international. He is a former chair of the Dispute Resolution Section of the American Bar Association and the founding president of the College of Commercial Arbitrators. He served as the ABA's s advisor to the Revised Uniform Arbitration Act. He teaches arbitration at USC Gould School of Law and currently serves as chair of the school's Board of Councilors.
• • •

Zela "Zee" G. Claiborne
Zela "Zee" G. Claiborne has successfully mediated and arbitrated thousands of cases covering the following areas: business and commercial matters, construction, engineering and infrastructure, employment, energy, intellectual property, professional liability, and real estate. Ms. Claiborne is recognized as a top neutral, with accolades such as "Best Lawyer, Alternative Dispute Resolution Category," Best Lawyers in America, recognized as a "Super Lawyer in Mediation and Arbitration," San Francisco Magazine, and recognized as a leading practitioner, Alternative Dispute Resolution Category, Who's Who Legal: California. Continually called upon to chair and speak at arbitration trainings around the country, she is also recognized as a Distinguished Fellow in the College of Commercial Arbitrators (Board of Directors). She is currently a neutral at JAMS and further information on Zee can be found at www.jamsadr.com/claiborne.
• • •

Joel M. Grossman
Joel M. Grossman, Esq. is a mediator and arbitrator with JAMS in Los Angeles. Joel has been a neutral since 2004. Prior to becoming a neutral, for 15 years Joel was head of the Labor and Employment and Litigation Groups at Sony Pictures Entertainment, following 9 years as a practicing attorney at O'Melveny & Myers and Selvin & Weiner. Sought after by both plaintiffs' and defense counsel, he has resolved extremely complex disputes with a combination of excellent problem-solving skills and a sense of humor. He has been named to the Daily Journal's list of the top neutrals in California and been named a Superlawyer in the field of ADR.
• • •

Marshall Grossman
Marshall is a senior partner at Orrick, Herrington & Sutcliffe in Los Angeles.He is among the few lawyers to have been concurrently ranked by Chambers in three different areas of litigation: General Commercial Litigation; Media and Entertainment Litigation; and Trial Lawyers. The Best Lawyers in America ranks him as a leading lawyer in Bet-the-Company Litigation; Entertainment Law; and Commercial Litigation. For over 10 years, Marshall served as member and then Chair on the California Commission on Judicial Performance. He also served for several years as a member of the California Coastal Commission. Marshall is a lecturer at the University of Southern California Law School where he graduated Order of the Coif and a Law Review associate editor.
• • •

Yakub Hazzard
Yakub Hazzard is Vice President, Legal for NBCUniversal. Mr. Hazzard is a member of NBCUniversal's corporate litigation group and handles profit participation and related matters for the company's film, television and consumer product businesses, as well as other general litigation matters. Previously, Mr. Hazzard served Co-Chair of the Entertainment and Media Group at Robins, Kaplan, Miller & Ciresi L.L.P. Mr. Hazzard is a member of the Black Entertainment and Sports Law Association, a member of the John M. Langston Bar Association and served as Co-Chair of the Century City Bar Entertainment Section. Mr. Hazzard serves on the Boards of Directors of Public Counsel and the Berry Gordy Family Foundation.
• • •

Jules L. Kabat
Jules L. Kabat is a founding partner of Russ August & Kabat. Mr. Kabat acts as lead trial and appellate counsel for clients in complex business, real property, intellectual property and related matters, in courts and ADR proceedings in and beyond California. Mr. Kabat's litigation, trial and transactional experience in the real property industry involves office, commercial, retail, shopping center, industrial, residential, mixed-use and hospitality; acquisition, development, redevelopment, construction, leasing and sale; financing and refinancing; restructuring and receiverships; ownership, joint venture, and operations. Mr. Kabat is an Adjunct Professor of Law at the USC Gould School of Law. From 2009 to 2016, Mr. Kabat was recognized as a Super Lawyer by the publishers of Los Angeles Magazine. In 2013, 2014, 2015 and 2016, Mr. Kabat was recognized as a Southern California Top 100 Super Lawyer.
• • •

Gail Killefer
Gail Killefer has served as the ADR Program Director for the U.S. District Court, Central District of California, since August 2010. In her work at the Court, Ms. Killefer oversees the administration of the Court's ADR Program and serves as a staff mediator. From 2001 through August 2010, Ms. Killefer had a private law and mediation practice in San Francisco, and taught mediation at the University of California, Hastings College of Law. She served as an Assistant United States Attorney in San Francisco from 1989 to 2001, and as Chief, Civil Division (1998 to 2001). Prior to joining the U.S. Attorney's Office, she served as a Trial Attorney with the U.S. Department of Justice in Washington, D.C., and as a law clerk to the Honorable Barrington D. Parker (D.D.C.).
• • •

Richard R. Mainland
Richard Mainland has an active practice as an arbitrator and mediator in Southern California. He has served on American Arbitration Association's Large Complex Case Panel of arbitrators since 1993, and is also a member of the AAA's Panel of Mediators. Richard is a Fellow of the College of Commercial Arbitrators. He is a member of the Arbitrator Panel of the International Centre for Dispute Resolution (ICDR) and is a member of the Panel of Distinguished Neutrals of the CPR International Institute of Conflict Prevention and Resolution Panel of Distinguished Neutrals, both in arbitration and mediation.
• • •

Meryl Marshall-Daniels
Meryl is a facilitator, mediator and executive coach. Amongst other things, she engages with corporations as they transform their management systems. Individual clients seek her expertise to enhance leadership skills, manage career transitions and to constructively resolve interpersonal and intra organizational conflicts. Her corporate counsel work includes working at NBC as Associate General Counsel and then Vice President of Compliance and Practices. She transitioned to the creative side as Vice President of Program Affairs for Group W Productions. In 1992 she formed Two Oceans Entertainment Group. Recent clients include Stanford University, ESPN, MTV Networks, USC, Viacom, KCETLink, Multicultural Learning Center, Sierra Club, Surfriders Foundation, the International Documentary Association, Costume Designers Guild and Citrus Community College Board of Trustees, Friends of the Griffith Park Observatory, and the University Film and Video Association.
• • •

Janet Martinez
Janet Martinez is Director of the Martin Daniel Gould Center for Conflict Resolution and Senior Lecturer in Law at Stanford Law School, where she teaches advanced negotiation, dispute system design and alternative dispute resolution law & policy. Martinez practiced corporate law in San Francisco for ten years before moving to Cambridge, Massachusetts, where she completed her Masters in Public Administration at Harvard University and Ph.D. at MIT. She was Senior Associate for the Consensus Building Institute, a nonprofit provider of dispute resolution services in the public and private sectors, both domestic and international. Martinez' current research and consulting focus on dispute system design (with Lisa Amsler and Stephanie Smith: Dispute System Design, Stanford University Press forthcoming), California sustainable groundwater management, online dispute resolution, and international comparative dispute resolution.
• • •

John (Jay) McCauley
John (Jay) McCauley is an arbitrator, mediator and arbitration consultant. He is a fellow of the Chartered Institute of Arbitrators (FCIArb) and of the College of Commercial Arbitrators. He is an editor of the Fourth Edition of the College of Commercial Arbitrators Guide to Best Practices in Commercial Arbitration and a contributing author of the Third Edition of that work. He has been a commercial arbitrator with the national roster of the American Arbitration Association since 1998, as well as on the roster of the International Centre for Dispute Resolution (ICDR).
• • •

Zach McGee
Zach McGee is Senior Vice President, Business Affairs, for Sony Pictures Entertainment in Culver City where he leads worldwide business affairs for Sony's home entertainment division. Before moving to Sony, Mr. McGee was the Senior Vice President, Head of Business & Legal Affairs at Miramax, a leading independent film and television studio. Before joining Miramax, Mr. McGee was a Vice President, Legal Affairs, with NBC Universal, Inc. Prior to moving in-house, Mr. McGee was an associate with Davis Polk. He clerked for the Honorable Michael B. Mukasey, Chief Judge, United States District Court for the Southern District of New York. Mr. McGee is a magna cum laude graduate of Harvard College and Harvard Law School, and he received his Masters of Business Administration from the UCLA Anderson School of Management.
• • •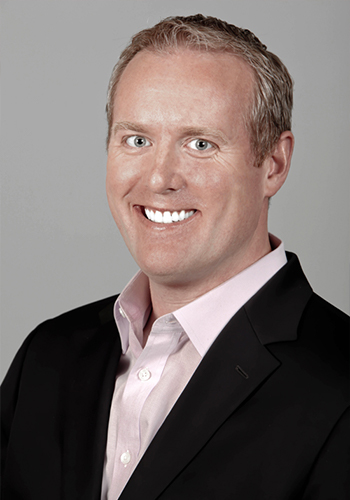 Christopher Miller
Christopher Miller joined Universal in January 2017 following its acquisition of DreamWorks Animation. As Deputy General Counsel, he assists in the management of legal issues for the worldwide operations of the film studio, including its global theatrical, home entertainment and consumer products businesses and Fandango, with an emphasis on risk management and complex IP and technology transactions.
At DreamWorks, Christopher was the Head of Litigation and Technology Law for almost seven years where he managed all aspects of corporate liability as well as the business and legal affairs relating to the company's technology development, licensing, strategic alliances and related patent portfolio. He previously spent over six years at MGM Studios where he eventually served as Vice President and Associate General Counsel. He started his career as outside counsel for numerous studios, networks and independent producers as a litigation associate at Sheppard Mullin, Akin Gump and Troop Steuber. Christopher is a graduate of Boston University School of Law (J.D.), Boston University College of Communications (M.S.) and the University of Southern California (B.A.).
• • •

Howard Miller
Howard Miller is a partner at the Girardi & Keese law firm in Los Angeles, where he heads the firm's International Dispute Resolution Practice, and practices intellectual property litigation, anti-trust, and general complex commercial litigation. Mr. Miller is a Fellow of The Chartered Institute of Arbitrators (FCIArb). He is also a former Professor of Law at USC Gould School of Law. He served as the 85th President of the State Bar of California during the 2009-2010 term.
• • •

Dan Nabel
Dan Nabel practices law at Riot Games and lectures at USC Gould on video game law. He previously co-taught "Deposition Strategies and Techniques." Dan began his practice as a litigator at Greenberg Glusker. He later served as interim director for Gould's Intellectual Property and Technology Law Clinic before succumbing to the unyielding Chtulhu's call of working at a video game company. Dan has testified before the U.S. Copyright Office on tractor engines; tried a lemon-law yacht case; helped an 86-year old woman get her house back from a sham-lender; represented A-list celebrities, robber-baron landlords and criminals; published more than fifty articles in trade publications; handled appellate arguments, jury trials, evictions, and judgment debtor exams; and drafted leases, asset purchase agreements and eSports deals. He greatly dislikes the idea of specialization.
• • •

Nathan O'Malley
Nathan O'Malley is a partner with Musick Peeler & Garrett and Chair of the International Arbitration and Litigation Practice. His practice focuses on international arbitration and dispute resolution. He has acted in numerous international arbitrations and represented clients before arbitral tribunals seated in The Hague, Geneva, Zurich, London, Amsterdam, Singapore, Abu Dhabi, Frankfurt am Main and in the United States. He teaches International Business Dispute Resolution and Advanced International Dispute Resolution at USC Gould School of Law.
• • •

Barbara A. Reeves
Barbara A. Reeves has been a full-time neutral with JAMS since 2006, following 30 years as a litigator and corporate counsel. Ms. Reeves is a fellow with the Chartered Institute of Arbitrators and the College of Commercial Arbitrators, and a former President of the Association of Business Trial Lawyers (Los Angeles Chapter). Her practice focuses on commercial, health care, insurance coverage, employment, entertainment, intellectual property, technology, construction, and public law. She is an adjunct professor at USC Gould School of Law.
• • •

Deborah Saxe
Deborah Saxe is a sought-after arbitrator and mediator specializing in labor and employment law matters. She has arbitrated and mediated hundreds of cases, including wage and hour, ERISA, and employment discrimination class actions, collective actions, and PAGA actions. She is a retired Jones Day Partner, a Fellow in the College of Labor & Employment Lawyers, a Fellow in the Chartered Institute of Arbitrators, a Fellow in the International Academy of Mediators, and past Chair of the Labor & Employment Section of the Los Angeles County Bar Association.
• • •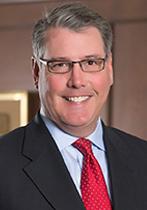 William Tebbe
William J. Tebbe is a labor and employment partner with Musick, Peeler & Garrett in Los Angeles, CA. Mr. Tebbe's practice focuses on counseling and representing public and private employer's in all aspects of labor and employment litigation including, wage and hour, discrimination, harassment, and intellectual property rights. He is a frequent speaker with employer groups regarding recent developments in employment law and has litigated employment disputes before administrative agencies and courts throughout California.
• • •

Debra Wong Yang
Debra Wong Yang is a litigation partner in Gibson, Dunn & Crutcher's Los Angeles office. She received her JD from Boston College Law School and was admitted to the California Bar in 1986. Reflective of her broad practice and comprehensive abilities, Ms. Yang is co-chair of the Crisis Management Practice Group and White Collar Defense and Investigations Practice Group, which includes the FCPA and Information Technology and Data Privacy Practice Groups. Drawing on her depth of experience and record of success, Ms. Yang focuses part of her practice on strategic counseling. She leads critical representations, both high-profile and highly confidential, involving a wide variety of industries, sectors, regulatory bodies, law enforcement agencies, global jurisdictions and types of proceedings. The Daily Journal has recognized her as one of California's Top 100 lawyers.
Recent News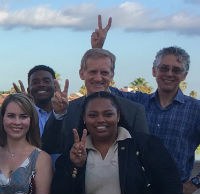 A Memorable 2017
December 20, 2017
With 2018 approaching, we look back at our exceptional year