Faculty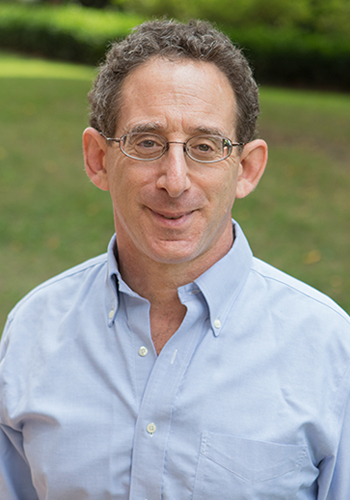 Scott Altman is an expert in jurisprudence, property and family law. In his role as professor at USC Gould School of Law, he teaches Family Law, Property, Jurisprudence and Community Property. He joined the USC Gould faculty in 1988, served as associate dean from 1995 to 2006 and as vice dean from 2007 to 2016.
Altman's recent research focuses on child custody and divorce issues. He has published articles on judicial candor, commodification, coercion, blackmail, threats to litigate child custody, and equality norms applied to child custody. His publications include "A Theory of Child Support" (International Journal of Law, Policy and the Family, 2003); "Divorcing Threats and Offers" (Law & Philosophy, 1996); and "Beyond Candor" (Michigan Law Review, 1990).
Altman earned his BA's degree from the University of Wisconsin, Madison, and a JD, cum laude, from Harvard Law School, where he served as developments chair for the Harvard Law Review. He was a clerk to Judge Dorothy Nelson of the 9th U.S. Circuit Court of Appeals from 1987 to 1988, and he joined the USC Law faculty as assistant professor in 1988. He was named the Virginia S. and Fred H. Bice Professor of Law in 1997.
See Altman's working papers on the Social Science Research Network http://papers.ssrn.com/sol3/cf_dev/AbsByAuth.cfm?per_id=17336
Articles and Book Chapters
"The Pursuit of Intimacy and Parental Rights," in The Routledge Companion to Philosophy of Law (Andrei Marmor, ed., Routledge, 2012). - (PDF)
"A Theory of Child Support," 17 Int'l J.L. Pol'y & Fam. 173 (2003). - (Hein)
"Grateful Victims" (draft)
"Should Child Custody Rules be Fair?," 35 U. Louisville Journal Family Law 325 (1996). - (Hein)
"Divorcing Threats and Offers," 15 Law & Phil. 209 (1997).
"Lurking in the Shadow," 68 Southern California Law Review 493 (1995). - (Hein)
"A Patchwork Theory of Blackmail," 141 U. Pennsylvania Law Review 1639 (1993). - (Hein)
"(Com)Modifying Experience," 65 Southern California Law Review 293 (1991). - (Hein)
"Beyond Candor," 89 Michigan Law Review 296 (1990). - (Hein)
"Case Comment, Posadas v. Tourism Co.," 100 Harvard Law Review 172 (1987). - (Hein)
"Note, The Inalienable Rights of Surrogate Mothers," 99 Harvard Law Review 1936 (1986). - (Hein)
FACULTY IN THE NEWS
The Washington Post
January 18, 2018
Re: Edward Kleinbard
Edward Kleinbard was quoted about the benefits Apple will reap after it pays an initial tax to repatriate its foreign profits. "On the one hand, this is a record payment. On the other hand, it shows how successful they've been at gaming the system" around the world, said Kleinbard.
RECENT SCHOLARSHIP
Edward Kleinbard
November, 2017
Edward Kleinbard wrote an op-ed, "Beware the Fine Print — a GOP Tax Cut for Small Businesses is More Like a Giveaway for the Rich", posted to The Los Angeles Times on November 13, 2017.
Gillian Hadfield
November, 2017
Gillian Hadfield's paper, "Privatizing Law: Is Rule of Law an Equilibrium Without Private Ordering?," was recently listed on SSRN's Top Ten download list for seven eJournals/topics.
Rebecca Brown
November, 2017
Rebecca Brown attained SSRN's designation as being in the top 10% of Authors on SSRN by all-time downloads.