Faculty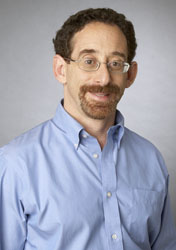 Scott Altman is an expert in jurisprudence, property and family law. In his role as professor at USC Gould School of Law, he teaches Family Law, Property, Jurisprudence and Community Property. He joined the USC Gould faculty in 1988, served as associate dean from 1995 to 2006 and as vice dean from 2007 to 2016.
Altman's recent research focuses on child custody and divorce issues. He has published articles on judicial candor, commodification, coercion, blackmail, threats to litigate child custody, and equality norms applied to child custody. His publications include "A Theory of Child Support" (International Journal of Law, Policy and the Family, 2003); "Divorcing Threats and Offers" (Law & Philosophy, 1996); and "Beyond Candor" (Michigan Law Review, 1990).
Altman earned his BA's degree from the University of Wisconsin, Madison, and a JD, cum laude, from Harvard Law School, where he served as developments chair for the Harvard Law Review. He was a clerk to Judge Dorothy Nelson of the 9th U.S. Circuit Court of Appeals from 1987 to 1988, and he joined the USC Law faculty as assistant professor in 1988. He was named the Virginia S. and Fred H. Bice Professor of Law in 1997.
See Altman's working papers on the Social Science Research Network http://papers.ssrn.com/sol3/cf_dev/AbsByAuth.cfm?per_id=17336
Articles and Book Chapters
"The Pursuit of Intimacy and Parental Rights," in The Routledge Companion to Philosophy of Law (Andrei Marmor, ed., Routledge, 2012). - (PDF)
"A Theory of Child Support," 17 Int'l J.L. Pol'y & Fam. 173 (2003). - (Hein)
"Grateful Victims" (draft)
"Should Child Custody Rules be Fair?," 35 U. Louisville Journal Family Law 325 (1996). - (Hein)
"Divorcing Threats and Offers," 15 Law & Phil. 209 (1997).
"Lurking in the Shadow," 68 Southern California Law Review 493 (1995). - (Hein)
"A Patchwork Theory of Blackmail," 141 U. Pennsylvania Law Review 1639 (1993). - (Hein)
"(Com)Modifying Experience," 65 Southern California Law Review 293 (1991). - (Hein)
"Beyond Candor," 89 Michigan Law Review 296 (1990). - (Hein)
"Case Comment, Posadas v. Tourism Co.," 100 Harvard Law Review 172 (1987). - (Hein)
"Note, The Inalienable Rights of Surrogate Mothers," 99 Harvard Law Review 1936 (1986). - (Hein)
FACULTY IN THE NEWS
HollywoodLife
June 14, 2017
Re: Daria Roithmayr
Daria Roithmayr was interviewed about the possible legal implications if President Donald Trump obstructed justice. "The probe has widened from Russian interference with US elections to possible obstruction of justice by President Trump," Roithmayr explained. "The FBI frequently widens its investigation when it uncovers potential evidence of additional wrongdoing. That's what has happened here. Mueller's investigators are interviewing witnesses inside and outside the government in connection with Trump's actions with regard to Comey and others in connection with the Russian inquiry. Mueller will make a set of findings about whether President Trump attempted to obstruct justice."
RECENT SCHOLARSHIP
Emily Ryo
April, 2017
"The Promise of a Subject-Centered Approach to Understanding Immigration Noncompliance." Journal on Migration and Human Security 5 (2017): 285.
Abby K. Wood
April, 2017
"Measuring the Information Benefit of Campaign Finance Disclosure," Southern California Law and Social Science (SoCLASS) Forum, Claremont-McKenna College, Claremont, CA.
Emily Ryo
April, 2017
2017 recipient of the Andrew Carnegie fellowship, Andrew Carnegie Fellows Program.