Law School Events
Reparations and Structural Change: The Music Industry Responds to the Black Lives Movement
Oct 23, 2020 from 12:00 PM - 1:00 PM
The Music Law Society and Black Law Students Association are partnering to present a panel that will discuss to discuss the music industry's response to calls for repair the injustices black artists have faced following the George Floyd protests. The panel will incldue four members of the music industry, including Shawn Gee, President of Urban for Live Nation, who is involved in overseeing a $100 million payment that Warner Records is making to anti-racist causes. Further details to follow.
RECENT NEWS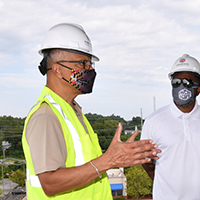 Continuum of Care
November 24, 2020
Boyd Rutherford, JD 1990, focuses on state health issues as Lieutenant Governor of Maryland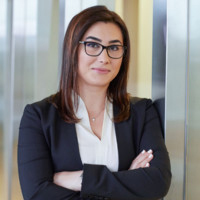 Paying it forward
November 24, 2020
Karine Akopchikyan, JD 2015, VP of Gould's Alumni Association, speaks to the importance of building and keeping relation...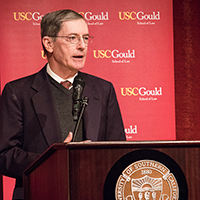 University honors Gould faculty
November 24, 2020
Ron Garet receives Faculty Lifetime Achievement Award, while Tom Griffith and Pauline Aranas named emeriti faculty