Law School Events

USC Gould School of Law
"Women's Health and Menopause" with Dr. Sherry Ross, M.D.
Jul 29, 2021 from 5:30 PM - 6:30 PM
Are you curious about what to expect from menopause? Do you know how it differs from perimenopause, or what is behind symptoms, such as hot flashes, sleeplessness, and changes in metabolism? Join us on July 29 for an important presentation by women's health expert, Dr. Sherry Ross, M.D, about the effects of menopause and their potential impact on women's lives and careers.

Bring the questions you have always wanted to ask about the physical and cognitive changes women face before, during, and after menopause. USC Gould alumna Allyson Sonenshine, JD 1996, will be in conversation with Dr. Sherry and moderate a Q&A session.

We look forward to seeing you!
Dr. Sheryl A. Ross
Dr. Sheryl A. Ross, aka "Dr. Sherry"—Ob/Gyn, author, and health expert—has been a passionate advocate for women's health for more than 25 years. Her first book She-ology: The Definitive Guide to Women's Intimate Health. Period. was named one of the six Most Life Changing Wellness Books of 2017 by Prevention.com and Women's Health Magazine. Her second book, she-ology, the she-quel, Let's Continue the Conversation, released in February 2020, continues to be a bestseller. Dr. Sherry has received nearly every "Top & Super Doctor" and "Patient's Choice" award in the United States. She continues the conversation about women's health with Sarah Hyland and Ellen's Digital Network on the Critics' Choice Real TV Awards-nominated series, "Lady Parts."
Dr. Sherry earned her medical degree from New York Medical College and completed her Ob/Gyn residency at the USC Keck School of Medicine.
Allyson Sonenshine
Allyson Sonenshine, JD 1996, (moderator) is the founding director of the Orange County Women's Health Project. She has more than 25 years of nonprofit, legal and volunteer experience in women's health.

Previously, Sonenshine worked with the Merage Foundations to establish the nationally recognized SOS-El Sol Wellness Center at a Title I charter school in Santa Ana. In addition, she was an attorney with Bingham McCutchen in Los Angeles, where she practiced employment and business litigation.
RECENT NEWS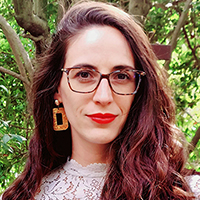 Her dream job
July 25, 2021
Background as prosecutor informs Prof. Marcela Prieto's scholarship and teaching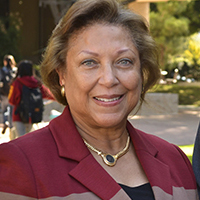 Service is in her DNA
July 25, 2021
Aulana Peters (JD 1973) continues to open the way for the next generation