Law School Events

USC Gould School of Law
California Law 8th Annual Pathways Summit
Feb 10, 2023 from 8:00 AM - Feb 11, 2023 from 5:00 PM
California Law 8th Annual Pathways Summit
The Annual Pathways to Law Summit provides an opportunity for law practitioners and educators to come together and exchange strategies, make connections, and participate in panels and other activities that help promote diversity in the legal profession.
California LAW is a program created to connect, communicate, collaborate, and coordinate with programs that are part of the educational pipeline for diverse students into the legal profession or law-related careers. California LAW is housed at the Foundation for California Community Colleges and is closely aligned with the Foundation's strategic goal to expand student access, success, educational, and career outcomes through the promotion of student-centered resources and tools.
For more information, please visit https://calawpathways.org/.
RECENT NEWS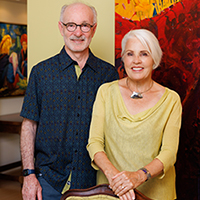 Shaped by education
January 23, 2023
Opportunity for future students motivates John (JD 1979) and Alaine Weiss to include USC Gould in their estate plans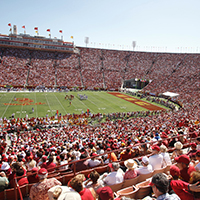 From torts to sports
January 20, 2023
Alums Richard Rosenblatt, Ted Russell team up on Autograph, a new venture bringing Web3 to entertainment and sports