Law School Events

USC Gould School of Law
LAIPLA Roadshow
Jan 26, 2023 from 12:00 PM - 1:15 PM
The Los Angeles Intellectual Property Law Association (LAIPLA) and USC Gould School of Law CSO invite you to the annual USC Law School Roadshow!
Join us for the opportunity to learn about Intellectual Property practice and LAIPLA, the area's largest organization of Intellectual Property attorneys. Hear about current issues in IP from industry leaders working in patents, copyright, trademark, entertainment, and technology.
Learn tips to successfully navigate the practice of law and network with experienced IP attorneys.
Featured Speakers:
Erica J. Van Loon: Partner, Intellectual Property Litigation at Nixon Peabody
Bassil Madanat: Attorney, Intellectual Property Counseling at MAD IP
Charlotte Wen: Associate, Intellectual Property Litigation at Irell & Manella
Jordan Nafekh: Associate, Intellectual Property Litigation at Irell & Manella
DATE/TIME: Thursday, January 26, 2023 @ 12:00 PM
LOCATION: ROOM 130
REGISTER: https://law-usc-csm.symplicity.com/surveys/2022_StuRSVP_LAIPLA_Road_Show
(For Free Lunch: RSVP by Monday, Jan. 23rd at 5 p.m.)
Join LAIPLA: Here (free for students!)
RECENT NEWS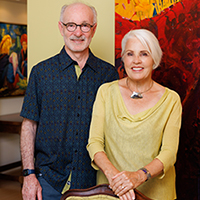 Shaped by education
January 23, 2023
Opportunity for future students motivates John (JD 1979) and Alaine Weiss to include USC Gould in their estate plans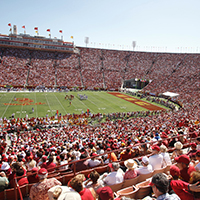 From torts to sports
January 20, 2023
Alums Richard Rosenblatt, Ted Russell team up on Autograph, a new venture bringing Web3 to entertainment and sports