Events
APALSA Professor Panel
Nov 20, 2019 from 12:00 PM - 1:50 PM
APALSA will provide guidance on performing well in 1L courses by inviting 1L students who performed well in their 1L classes. They will share their experience on how they performed well in their first year. Guidance will be provided on how to prepare for upcoming final exams, knowing your professors, and tips on exam taking.
Lunch will be provided!
RECENT NEWS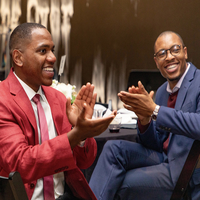 A Family Within a Family
December 2, 2019
The Black Law Students Association celebrates more than 50 years of building diversity and community at Gould.