Washington Post Publisher To Deliver JD Commencement Address
Wednesday, May 2, 2018

Contact: Gilien Silsby, USC Gould School of Law News Service, (213) 740-9690 (office) (213) 500-8673 (cell) or gsilsby@law.usc.edu
MEDIA ADVISORY
Washington Post Publisher Fred Ryan '77 JD '80 to Deliver USC Gould School of Law Commencement Address, Friday May 11
Ambassador Lamia Mekhemar, Consul General of Egypt is the featured speaker
at the G&IP Ceremony
WHAT: USC Gould School of Law Class of 2018 graduation ceremony.
WHEN: Friday, May 11, 2018. The processional march begins at 6 p.m. for the JD students and 7:30 p.m. for the G&IP students.
WHO:
Fred Ryan, Washington Post publisher since 2014, will deliver the JD commencement address. The Washington Post has distinguished itself as the world's leader for political reporting. With Ryan at the helm since 2014, reporters have broken countless stories and served as the ever-present watchdog for our representatives in Washington.
For the G&IP ceremony, following the JD ceremony, Ambassador Lamia Mekhemar, Consul General of Egypt will be the featured speaker. Over the course of her illustrious diplomatic career, Ambassador Mekhemar has been an advocate for supporting and furthering the cause of women and children.
WHERE: The JD and the G&IP commencement ceremonies will take place at the USC University Village Great Lawn. Click here for labeled campus map. Click here for a map of the USC University Village.
PARKING: The closest free parking is at the USC Royal Street and USC Shrine Parking Structures. Click here for a campus map.
MEDIA QUERIES: Call Gilien Silsby at 213-500-8673 or email gsilsby@law.usc.edu
RECENT NEWS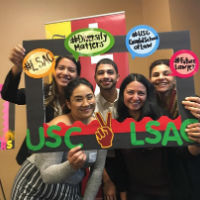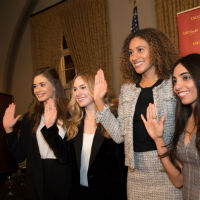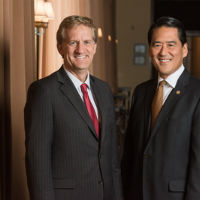 Highlights from 2018
December 20, 2018
As the year quickly comes to a close, we look back at Gould's most notable moments