Paying it forward

USC Gould School of Law
Tuesday, November 24, 2020
Karine Akopchikyan, JD 2015, was recently appointed as vice president of the USC Gould Alumni Association. A business and intellectual property litigator at Stubbs Alderton & Markiles, LLP, she talks here about her work for the Alumni Association and the importance of building and maintaining relationships.
By Christina Schweighofer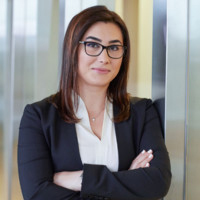 Karine, what inspired you to take on a leadership role in the Alumni Association?
A big part of my personality includes getting to know more about the people around me in a social setting. This leadership role allows me the opportunity to stay connected with my law school friends and to make new ones. It is also rewarding to be engaged in this way because I'm giving back to the school that has given me wonderful opportunities.
Where did the network's appeal originate for you?
I'm a first-generation college graduate. My parents emigrated from Armenia when I was two, and I did not have many people to help me navigate the corporate world. The Trojan network is a built-in resource for people with similar backgrounds. Every time I transitioned to a new city, all I had to do was email a local Trojan and say, "I'm new. Can I take you out for coffee to learn more about life in this town?" The same is true with getting advice about excelling as a lawyer and businessperson. Now, as an alumna, I do my best to pay it forward.
Relationships are important to you?
Being a good attorney, in my opinion, is also about having good relationships. This is why I've always sought to work at firms, including my current firm, that are supportive of new attorneys maintaining and building relationships outside of the office.
Which programming opportunities do you see for the Alumni Association?
I'm a liaison for the local committee chairs. A good suggestion that came up in conversations with the chairs was to hold virtual interstate events to network with Trojans across the country, at least during the pandemic. For example, the Los Angeles and New York committees co-hosted a virtual coast-to-coast event featuring a conversation with USC Gould Professor Jody Armour on November 10.
What is your best memory of being a student at USC Gould?
My first tailgate! Being an immigrant, I didn't really know what a tailgate was. When I was part of the Student Bar Association leadership, we hosted a tailgate for a home game. I was having such a good time with my classmates, stepping away from the stress of being a student that I forgot about the game.
RECENT NEWS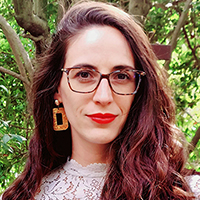 Her dream job
July 25, 2021
Background as prosecutor informs Prof. Marcela Prieto's scholarship and teaching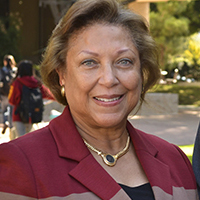 Service is in her DNA
July 25, 2021
Aulana Peters (JD 1973) continues to open the way for the next generation