Dean's message against anti-Asian discrimination

USC Gould School of Law
Tuesday, February 23, 2021
Dear Gould community,
In recent weeks, we have seen a distressing and disturbing trend in racially motivated acts of discrimination and violence against Asians and Asian Americans nationwide, from New York to our own home state of California. Sadly, this anti-Asian sentiment and reported incidents of bias have been on an upward trend throughout the pandemic.
These reprehensible actions contradict our common values as a community. Discrimination in any form, against any person, is wrong and will always be. Hatred and violence have no place in our school or our society.
At Gould, we are proud to be a law school with local roots and a global reach. We have students from dozens of states across the U.S. and from more than 60 counties around the world. And no matter where we come from, we all belong here. The diversity of our law school enriches the learning and working environment for everyone.
This moment is an opportunity for us to redouble our commitment to being an inclusive, equitable, and just law school. It is also a call to support all members of our community, regardless of their background, and to take care of one another in the face of difficult times. Our togetherness, even as we remain apart, shows the true character and strength of our Trojan Family.
If anyone – student, faculty or staff – needs help or support, please do not hesitate to connect with the available resources at Gould or across the University. There is never a bad time to reach out and ask for help when you need it.
Gould Student Contacts
University Resources
For Students: USC Student Health Center (https://studenthealth.usc.edu/)
For Staff & Faculty: Center for Work and Family Life (213-821-0800; cwfl@usc.edu)
Reporting Resources
USC Community Town Hall
Please take care and be well. I hope everyone has a safe rest of the semester.
Sincerely,
Dean Andrew T. Guzman
RECENT NEWS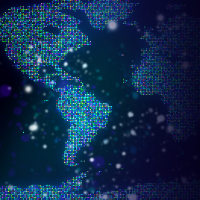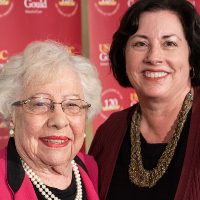 School's in for this alum
June 10, 2021
Lisa Kloppenberg (JD 1987) follows influence of Judge Dorothy Nelson to career in academia