About the Clinic - International Human Rights Clinic

USC Gould School of Law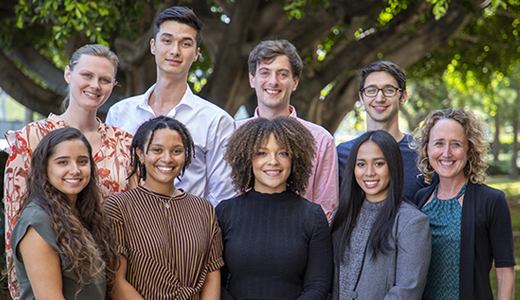 A multifaceted approach to human rights lawyering.

Law students in the Clinic gain a comparative perspective on how to use international law as a tool for social justice in domestic as well as international cases and projects. In addition to litigation in criminal, civil or administrative proceedings, they learn to employ non-litigation strategies for influencing law and policy such as drafting and distributing strategic press releases, reports based upon qualitative research and fact-finding, human rights training manuals and legislative proposals.

A resource for the global human rights movement.

"While staying...in Calcutta, I was deeply affected when we saw the slums in which so many people live. My limited exposure to the world at large has made me fascinated by international human rights law [as a] response to some of the worst instances of human suffering."

-Trevar Kolodny, '11

While acquiring knowledge and skills for international lawyering and human rights advocacy, students support the critical work of human rights advocates and organizations worldwide. The Clinic focuses on addressing the most serious and widespread human rights violations of our day such as persecution, torture, slavery, war crimes, crimes against humanity and genocide.

This collaboration includes partnering with USC alumni engaged in human rights advocacy and drawing from their expertise. An important part of the assistance offered by Clinic students is the willingness and ability to work with partner advocates and organizations on-site whether at home or abroad.

If you are interested in partnering with the Clinic, click here.

A marriage of theory and practice, with real-world results.

Through participation in the Clinic, students learn to effectively understand and apply the theory of international law as it translates into practice, and to communicate and work with lawyers and clients from diverse cultures, languages and legal systems.

Further, drawing upon the renowned interdisciplinary expertise of USC faculty, the Clinic hosts speakers and conferences to foster USC's role as a locus of innovative thinking and new approaches to some of the most complex human rights issues of our time.
RECENT NEWS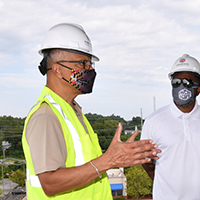 Continuum of Care
November 24, 2020
Boyd Rutherford, JD 1990, focuses on state health issues as Lieutenant Governor of Maryland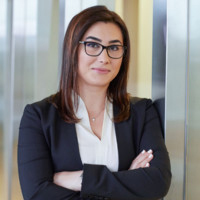 Paying it forward
November 24, 2020
Karine Akopchikyan, JD 2015, VP of Gould's Alumni Association, speaks to the importance of building and keeping relation...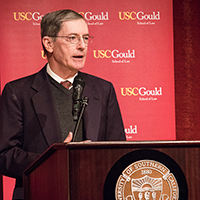 University honors Gould faculty
November 24, 2020
Ron Garet receives Faculty Lifetime Achievement Award, while Tom Griffith and Pauline Aranas named emeriti faculty