Projects and Cases - International Human Rights Clinic

USC Gould School of Law
Human Trafficking and Domestic Violence Client Representation: U-Visa and T-Visa cases with the Coalition to Abolish Slavery & Trafficking (2012-present)
CA Supreme Court: Amicus Curiae Brief with USC Gould's Post Conviction Justice Project in People vs. Moffett and People vs. Gutierrez, challenging CA Juvenile Life Without Parole Sentencing under International Human Rights Law (Spring 2013)
International Criminal Tribunals:
International Criminal Court (Fall 2013 to present)
The Prosecutor v. Ngudjolo
Victims Participation and Reparations Section
Extraordinary Chambers in the Courts of Cambodia (2011 to present)
Case 001: Kaing Guek Eav alias Duch
Case 002: Nuon Chea et al.
International Criminal Tribunal for Rwanda Trial Chambers (2011-2012)
The Prosecutor v. Bizimungu et al.
The Prosecutor v. Karemera & Ngirumpatse
The Prosecutor v. Nizeyimana
Special Tribunal for Lebanon (2012 to present)
The Prosecutor v. Ayyash et al.
2011 Casebook Index Project
U.S. Supreme Court: Arzoumanian et al. v. Munchener Ruckversicherungs-gesellschaft Aktiengesellschaft AG, Brief of Amici Curiae Armenian Bar Association et al.in support of Petition for a Writ of Certiori, July 31, 2012
RECENT NEWS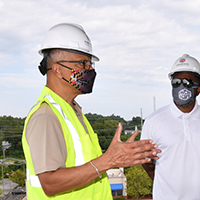 Continuum of Care
November 24, 2020
Boyd Rutherford, JD 1990, focuses on state health issues as Lieutenant Governor of Maryland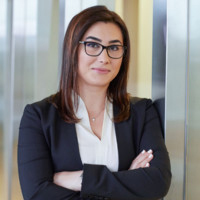 Paying it forward
November 24, 2020
Karine Akopchikyan, JD 2015, VP of Gould's Alumni Association, speaks to the importance of building and keeping relation...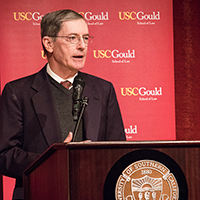 University honors Gould faculty
November 24, 2020
Ron Garet receives Faculty Lifetime Achievement Award, while Tom Griffith and Pauline Aranas named emeriti faculty