Overseas Travel Information - International Human Rights Clinic

USC Gould School of Law
This page is designed to be a resource for all students traveling overseas as a part of the International Human Rights Clinic.
Checklist Before You Go

The following steps must be completed and submitted to Dean Call prior to your departure:
Provide details of your planned travel - location and dates of travel.
Provide the following finalized information at least one week prior to your overseas travel:


Name
SID#
Gender
Country of Citizenship
Passport #
Local (LA) Address
Location of Overseas Program
Program/Trip Duration & Dates
USC Program Coordinator & Faculty Sponsor
Overseas Coordinator/Contact
Emergency Contact Name, Address, Phone & Email

Set up SOS emergency health insurance coverage. All USC students who travel abroad must be covered by SOS emergency health insurance, regardless of whether students have their own international health coverage. Once you have provided your student information to the Graduate & International Programs office, we will assist you with setting up your coverage by liaising with and informing the USC Health Insurance office of law students who will be traveling abroad. The cost of the SOS emergency health insurance is fairly nominal.
Complete and sign the following required forms:

Know Before You Go/Informed Consent This document serves as a guide for students with different physical or learning abilities, those with medical conditions, and those with psychological issues in order to assist them in making an informed decision on selecting an overseas location that is appropriate for them.
Medical Treatment Authorization Form This form allows USC representatives to authorize medical treatment for a student who is incapacitated and unable to make such decisions on their own.
Travel Release Form This is USC's standard release form prepared by the USC Office of the General Counsel.

Copies of the completed forms will be collected and kept on file by the G&IP office and will be provided to the faculty member/trip coordinator. These should be kept on hand during travel.
Additional Resources & Guidelines for Overseas Travel
The following travel safety and planning resources are intended to aid with the practical concerns that may arise before, during or after your travels overseas. At the very least, it is recommended that you review the information on the U.S. Department of State's Students Abroad and Travel Warning website, as well as the U.S. Centers for Disease Control website for the latest travel advisories, public announcements, and emergency information
Health and Safety Information for USC Study Abroad Programs (updated 3/2/09)This document covers essential information about health and safety abroad.
Budgeting and Money Matters This section provides information on budgeting for your trip, finding scholarships and fundraising for your expenses, accessing money while overseas, and paying taxes on income earned while overseas.
Passports, Visas, and Other Important Documents This section will guide you on how to obtain or renew a passport, where to find out your host country's visa requirements, and other important documents you may need to obtain prior to your departure.
Emergency Contact and Support This section provides advice on choosing your emergency contact, what information to provide them with, and what to do in case of an emergency or evacuation.
Travel Tips This guide includes tips on packing, site specific risks, and culture shock.
RECENT NEWS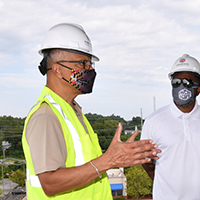 Continuum of Care
November 24, 2020
Boyd Rutherford, JD 1990, focuses on state health issues as Lieutenant Governor of Maryland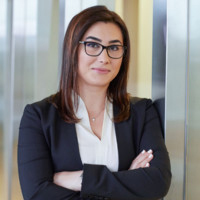 Paying it forward
November 24, 2020
Karine Akopchikyan, JD 2015, VP of Gould's Alumni Association, speaks to the importance of building and keeping relation...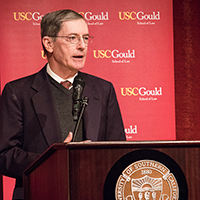 University honors Gould faculty
November 24, 2020
Ron Garet receives Faculty Lifetime Achievement Award, while Tom Griffith and Pauline Aranas named emeriti faculty