Budgeting - International Human Rights Clinic

USC Gould School of Law
Budgeting

First and foremost, you should consider setting a budget to get an idea of what expenses you can expect to incur. It is important to make this budget realistic by looking at your spending habits at home and the cost of living at your destination. Keep in mind the comparative value of money between your home and host country. Use tools like the Universal Currency Converter to determine exchange rates so you can accurately calculate the cost of living.
Getting There

Consider the following expenses:

Airfare
Heath Insurance
Visa
Passport
Immunizations

Cost of Living

The cost of living can vary greatly depending on what country you are in, so be sure to research your destination. Also keep in mind that your expenses may be significantly higher in the first few weeks while you acclimate to your new surroundings; your budget should be realistic and reflect this.

Room
Food
Daily Transportation
Entertainment

Additional Expenses At Home

Student Loans
Car Loans
Credit Card or Other Debt
Housing Costs (if your lease is not yet up)
Fundraising
Even on a tight budget, traveling overseas can be fairly costly. However, with enough planning and hard work beforehand, you can offset costs through a variety of fundraising efforts. The most important thing is to remember to be creative and persistent in your search!
Fundraising Tips

Before fundraising, get a clear sense of what the purpose of your trip is so you can fundraise effectively and provide accurate information, including where exactly the funds you receive will go. Understand what you can give back in return for people's generosity.
Look to your local community groups or associations as possible sponsors for your trip. You may find more willing sponsors if you offer to make a presentation about your experiences abroad upon your return.
Don't rule out potential individual donors and offer to send a weekly update on your experiences while abroad.

Scholarships & Fellowships

The links on USC's Financial Aid website may be useful in searching for scholarships and determining your eligibility.
Check the myLAW portal for scholarship opportunities that are updated throughout the year.
You can also visit the PSLawNet website for a list of summer funding resources.
California Bar Foundation - Public Interest Scholarship

This award is given to outstanding California law students who demonstrate commitment to public service, academic excellence and have financial need. Scholarships are awarded up to $7,500. As the Law School must certify your nomination for this scholarship and there are a limited number of nominations the Law School may provide, students must indicate interest in applying for this scholarship no later than mid-February, and submit final application materials to the Foundation no later than mid-March in past years (Check the myLAW portal or CA Bar website for updated deadlines). Please send an email to the Student Support if you are interested in being considered for this award.

PILF Grant (only for 1Ls and 2Ls)

Apply for a PILF grant of up to $5,000 by logging a minimum of 25 pro bono hours and volunteering at the annual PILF Auction in January. Applications are generally available in early March and due at the end of the month, with interviews scheduled in early April. Plan ahead as you will need to submit the organization's letter of commitment. See the PILF website for more details.

College 2020 Research Cluster Graduate Summer Research Fellowships

A limited number of grants of up to $4,000 each are available to USC graduate students for the summers of 2012 and 2013. The grants are to be used to foster research on genocide and resistance, and ideally will be used for research trips abroad. Plan ahead as you will be required to submit a research proposal (including a project outline, description of methodology and budget proposal), in addition to a letter of recommendation from a faculty advisor. The deadline has been in late February in the past. Check the Resisting the Path to Genocide website for details.

ASIL - Arthur C. Helton Fellowship

The American Society of International Law provides "micro-grants" for law students to pursue fieldwork and research on significant issues involving international law, human rights, humanitarian affairs, and related areas. Grants are intended to contribute to paying for logistics, housing and living expenses and other costs related to fieldwork and research. The 2012 application period will commence on October 10, 2011. Apply early as grants are awarded on a rolling basis. For more information, please contact Veronica Onorevole, ASIL Senior Programs Associate at fellowship@asil.org or + 1 202 939 6000.

International Human Rights Clinic Fund

Although funds may be available to IHRC students in some years, this is not an endowed fund and should not be relied on as guaranteed source of funding. Prof. Garry will be able to provide more specific information from year to year on this as a possible source of funding.
Accessing Money While Overseas
Plan ahead on how you will access funds while overseas as some countries may not have funds as accessible as you are used to. Be sure to review the Emergency Contact information below to find out what information you should leave with your emergency contact at home in case of financial emergencies.
Local Currency

If possible, it is usually a good idea to arrive at your destination with some local currency (enough for transportation into town, accommodation, and minor expenses along the way). You may be unable to exchange money at the airport if you arrive at your destination during a holiday or after business hours.

Bank Accounts

Find out if your bank has a branch in your host country. If not, try to find out if it has any partnerships with overseas banks that you can utilize for minimal fees for your cash withdrawals or transfers. Service charges and currency conversion fees add up, especially if you have to use an out-of-network bank. Try to withdraw larger sums of money rather than multiple smaller transactions.

Travelers Checks

Travelers Checks are often the most secure option because they are guaranteed against theft. Upon receiving your travelers checks, you should immediately sign the upper corner of your checks and record all of the serial numbers. The most widely accepted travelers checks are issued by American Express. However, service charges may make this a more expensive option.

Credit Cards

Credit cards are generally the most convenient and accessible way to pay for expenses while overseas. However, be cautious of carrying a balance because your credit card's interest rates will likely exceed any savings on exchange rates and service fees. Also, it is still a good idea to have some cash in local currency because credit cards are not always accepted everywhere.

Wiring Money

Generally, you can have money transferred from most major cities with no problem; however, costs may be high and there may be a time delay before you actually receive funds.
Taxes
If you are a U.S. citizen or resident alien, the rules for filing income, estate, and gift tax returns and paying estimated tax are generally the same whether you are in the United States or abroad. Your worldwide income is subject to U.S. income tax, regardless of where you reside. See the IRS Website for detailed information.
RECENT NEWS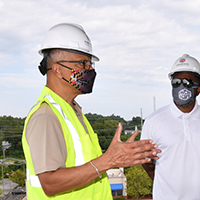 Continuum of Care
November 24, 2020
Boyd Rutherford, JD 1990, focuses on state health issues as Lieutenant Governor of Maryland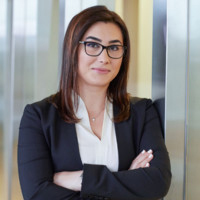 Paying it forward
November 24, 2020
Karine Akopchikyan, JD 2015, VP of Gould's Alumni Association, speaks to the importance of building and keeping relation...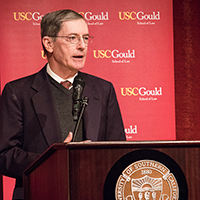 University honors Gould faculty
November 24, 2020
Ron Garet receives Faculty Lifetime Achievement Award, while Tom Griffith and Pauline Aranas named emeriti faculty