2000 USC Legal Studies Working Paper Series

USC Gould School of Law
2000 USC Legal Studies Working Paper Series
00-1 W. Bentley MacLeod,Complexity and Contract (forthcoming, Revue d'Economie Industrielle, April 2000).
00-2 Jennifer Arlen, Matthew Spitzer and Eric Talley, Endowment Effects, Other-Regarding Preferences, and Corporate Law.
00-3 Christopher Slobogin, An End to Insanity: Recasting the Role of Mental Disability in Criminal Cases (forthcoming in the Virginia Law Review).
00-4 Christopher Slobogin, Mental Illness and the Death Penalty, 1 California Criminal Law Review 3 (2000).
00-5 R. Michael Alvarez and Edward J. McCaffery, "Is There a Gender Gap in Fiscal Political Preferences?"
00-6 Ariela Gross, "Between Race' and Nation': Indian/Black Identity in the Southern Courtroom, 1780-1840."
00-7 Peter H. Huang, Reasons within Passions: Emotions and Intentions in Property Rights Bargaining, (forthcoming in 79 Oregon Law Review, No. 2, December 2000).
00-8
Marcel Kahan and Ehud Kamar, Price Discrimination in the Market for Corporate Law (86 Cornell L. Review 1205 (2001)).
00-9 Dan Klerman and Nuno Garoupa, "Optimal Law Enforcement with a Rent-Seeking Government."
00-10 Dan Klerman, The Selection of Thirteenth-Century Disputes for Litigation.
00-11 W. Bentley MacLeod, "Cognition and the Theory of Learning by Doing."
00-12 W. Bentley MacLeod and Mark Pingle, "An Experiment on the Relative Effects of Ability, Temperament and Luck on Search with Uncertainty."
00-13 Daniel Klerman, "Female Prosecutors in Thirteenth-Century England."
00-14 Edward J. McCaffery, Charles Davenport, and James S. Halpern, Should We End Life Support for Death Taxes?, Tax Notes, September 11, 2000.
00-15 Gillian Lester and Eric Talley, "Trade Secrets and Mutual Investments."
00-16 Edward J. McCaffery, "Must We Have the Right to Waste?", forthcoming in New Essays in the Legal and Philosophical Theory of Property, Steven Munzer, ed. (Cambridge University Press) reprinted with the permission of Cambridge University Press.
00-17 Mark I. Weinstein, "Limited Liability in California: 1928-1931."
00-18 Edward J. McCaffery and Jonathan Baron, "Framing and Taxation: Evaluation of Tax Policies Involving Household Composition"(REVISED June 10, 2003).
00-19 Mary L. Dudziak, Cold War Civil Rights: Race and the Image of American Democracy (Princeton University Press, 2000).
00-20 Ariela J. Gross, Double Character: Slavery and Mastery in the Antebellum Southern Courtroom (Princeton University Press, 2000).
RECENT NEWS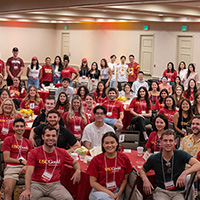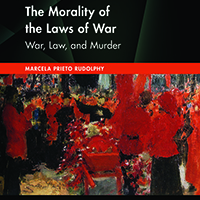 Facing the tragedy of war
September 13, 2023
Professor Marcela Prieto's new book, "The Morality of the Laws of War," argues for strengthening international law to el...