2004 USC Legal Studies Working Paper Series

USC Gould School of Law
2004 USC Legal Studies Working Paper Series
04-1 Elizabeth Garrett, Democracy in the Wake of the California Recall.
04-2 Daniel Klerman and Paul Mahoney, The Value of Judicial Independence: Evidence from 18th Century England.
04-3 Elizabeth Garrett, The Purposes of Framework Legislation.
04-4 Andrei Marmor, Constitutional Interpretation.
04-5 Jonathan Baron and Edward J. McCaffery, Masking Redistribution (or its Absence).
04-6 Aviad Heifetz, Ella Segev, and Eric Talley, Market Design with Endogenous Preferences.
04-7 Eric Talley and Gudrun Johnsen, Corporate Governance, Executive Compensation and Securities Litigation.
04-8 Gillian K. Hadfield, Contract Law is Not Enough: The Many Legal Institutions That Support Contractual Commitments.
04-9 George Lefcoe, Property Condition Disclosure Forms: How REALTORS Eased the Transition from Caveat Emptor to "Seller Tell All" (forthcoming in Real Propery, Probate and Trust Journal (Summer 2004)).
04-10 Dan Simon, A Third View of the Black Box: Cognitive Coherence in Legal Decision Making (71 Univ. of Chicago L. Rev. 511 (2004)).
04-11 Mary L. Dudziak, Brown as a Cold War Case (forthcoming in 91 Journal of American History, number 1 (June 2004)).
04-12 Gregory C. Keating, Rawlsian Fairness and Regime Choice in the Law of Accidents (forthcoming, 72 Fordham L. Rev. 1857 (2004).
04-13 Edward J. McCaffery and Jonathan Baron, Thinking about Tax.
04-14 Andrei Marmor, Should We Value Legislative Integrity?
04-15 Andrei Marmor, On the Right to Private Property and Entitlement to One's Income.
04-16 Stephen J. Choi, Do the Merits Matter Less After the Private Securities Litigation Reform Act?
04-17 Gillian K. Hadfield, Where have all the trials gone? Settlements, non-trial adjudications and statistical artifacts in the changing disposition of federal civil cases.
04-18 Gillian Hadfield and Eric Talley, On Public versus Private Provision of Corporate Law.
04-19 John de Figueiredo and Elizabeth Garrett, Paying for Politics.
04-20 Edward J. McCaffery and Linda R. Cohen, Shakedown at Gucci Gulch: A Tale of Death, Money & Taxes.
04-21 Timur Kuran, The Absence of the Corporation in Islamic Law: Origins and Persistence. (This version replaces an earlier paper entitled, "Why the Islamic Middle East Did not Generate an Indigenous Corporate Law.")
04-22 John Romley and Eric Talley, Uncorporated Professionals.
04-23 Elizabeth Garrett, Conditions for Framework Legislation.
04-24 Jonathan Baron and Edward J. McCaffery, Starving the beast: The psychology of budget deficits.
04-25 Edward J. McCaffery and Joel Slemrod, Toward an Agenda for Behavioral Public Finance.
04-26 Andrei Marmor, Should Like Cases be Treated Alike?
04-27 Daniel M. Klerman and Paul G.Mahoney, The Value of Judicial Independence: Evidence from Eighteenth Century England (forthcoming, American Law & Economics Review).
04-28 Jennifer Arlen and W. Bentley MacLeod, Beyond Master-Servant: A Critique of Vicarious Liability.
04-29 Mary L. Dudziak, The Court and Social Context in Civil Rights History (Review Essay of From Jim Crow to Civil Rights: The Supreme Court and the Struggle for Racial Equality by Michael Klarman (72 Chicago Law Review 429 (2005).
RECENT NEWS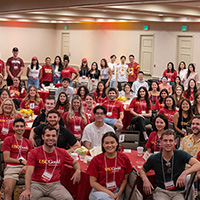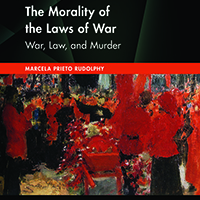 Facing the tragedy of war
September 13, 2023
Professor Marcela Prieto's new book, "The Morality of the Laws of War," argues for strengthening international law to el...