2006 USC Legal Studies Working Paper Series

USC Gould School of Law
2006 USC Legal Studies Working Paper Series
06-1 Daniel Klerman, Legal Infrastructure, Judicial Independence, and Economic Development
06-2 Elizabeth Garrett and Adrian Vermeule, Transparency in the Budget Process
06-3 Terry A. Maroney, Emotional Competence, "Rational Understanding," and the Criminal Defendant
06-4 Mary L. Dudziak, Discrimination and Diplomacy: Recovering the Fuller National Stake in 1960s Civil Rights Reform
06-5 Mary L. Dudziak, Working Toward Democracy: Thurgood Marshall and the Constitution of Kenya, 56 Duke L.J. 721 (2006).
06-6 James C. Spindler, Conflict or Credibility: Analyst Conflicts of Interest and the Market for Underwriting Business
06-7 Andrei Marmor, How Law is Like Chess
06-8 Edward J. McCaffery, Behavioral Economics and Fundamental Tax Reform
06-9 Andrei Marmor, Are Constitutions Legitimate?
06-10 Ehud Kamar, Pinar Karaca-Mandic, and Eric Talley, Going-Private Decisions and the Sarbanes-Oxley Act of 2002: A Cross-Country Analysis
06-11 Mary L. Dudziak, Making Law, Making War, Making America (revised 12/6/06).
06-12 Dilan A. Esper and Gregory C. Keating, Abusing "Duty"(79 So. Cal. Law Rev. 265 (2006)).
06-13 Edward J. McCaffery, A Tale of Two Davids: Commentary on David Weisbach's "Implementing Income and Consumption Taxes: An Essay in Honor of David Bradford."
06-14 Elizabeth Garrett and Mathew D. McCubbins, The Dual Path Initiative Framework.
06-15 George Lefcoe, CEQA Analysis of Development Displaced by Rejected Projects (forthcoming in Ecology Law Quarterly, Nov. 2006).
06-16 James C. Spindler, Why Shareholders Want Their CEOs to Lie More after Dura Pharmaceuticals.
06-17 Gregory C. Keating, Strict Liability and the Mitigation of Moral Luck.
06-18 Thomas D. Lyon and Karen J. Saywitz, From Post-Mortems to Preventive Medicine: Next Steps for Research on Child Witnesses (forthcoming in 26 J. of Social Issues, No. 3).
06-19 Lindsay C. Malloy, Thomas D. Lyon, and Jodi A. Quas, Filial Dependency and Recantation of Child Sexual Abuse Allegations (forthcoming in J. of the American Academy of Child and Adolescent Psychiatry).
06-20 Ariela Gross, "The Caucasian Cloak": Mexican Americans and the Politics of Whiteness in the 20th-Century Southwest (forthcoming in 95 Georgetown L. J. (2006)).
06-21 Ariela Gross, Slavery, Antislavery, and the Coming of the Civil War (forthcoming in Christopher C. Tomlins & Michael Grossberg, eds., The Cambridge History of Law in America (Cambridge University Press, 2007)).
06-22 Mary L. Dudziak, The Case of "Death for a Dollar Ninety-Five": Miscarriages of Justice and Constructions of American Identity (in Austin Sarat and Charles Ogletree, Jr., eds., When Law Fails: Making Sense of Miscarriages of Justice (NYU Press, 2009)) .
RECENT NEWS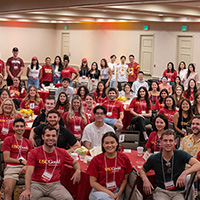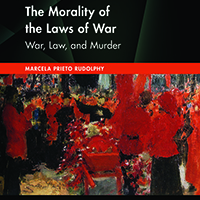 Facing the tragedy of war
September 13, 2023
Professor Marcela Prieto's new book, "The Morality of the Laws of War," argues for strengthening international law to el...