2008 USC Legal Studies Working Paper Series

USC Gould School of Law
2008 USC Legal Studies Working Paper Series
08-1 Gregory C. Keating, Personal Inviolability and "Private Law."
08-2 Thomas D. Lyon, Lindsay C. Malloy, Jodi A. Quas, Victoria A. Talwar, Coaching, Truth Induction, and Young Maltreated Children's False Allegations and False Denials.
08-3 Thomas D. Lyon and Joyce S. Dorado, Truth Induction in Young Maltreated Children: The Effects of Oath-Taking and Reassurance on True and False Disclosures (32 Child Abuse & Neglect 738 (2008)).
08-4 Dan Simon, Daniel C. Krawczyk, Airom Bleicher, and Keith J. Holyoak, The Transience of Constructed Preferences (forthcoming in J. of Behavioral Decision Making (2008)).
08-5 George Lefcoe, Redevelopment Takings After Kelo: What's Blight Got to Do With It?
08-6 Andrei Marmor, The Ideal of the Rule of Law (forthcoming in the Blackwell Companion to the Philosophy of Law and Legal Theory).
08-7 George Lefcoe, After Kelo, Opportunistic TIF-Driven Economic Development: Forgoing Ineffectual Blight Tests; Empowering Property Owners and School Districts.
08-8 Gillian K. Hadfield, Legal Barriers to Innovation: The Growing Economic Cost of Professional Control over Corporate Legal Markets.
08-9 Gillian K. Hadfield, Framing the Choice between Cash and the Courthouse: Experiences with the 9/11 Victim Compensation Fund (forthcoming in Law and Society Review).
08-10 Gillian K. Hadfield, The levers of legal design: Institutional determinants of the quality of law (in press, Journal of Comparative Economics).
08-11 Andrei Marmor, The Pragmatics of Legal Language.
08-12 Mary L. Dudziak, Exporting American Dreams: Thurgood Marshall's African Journey (forthcoming, Oxford University Press, 2008).
08-13 Mary L. Dudziak, Thurgood Marshall's Bill of Rights for Kenya (forthcoming in 11 Green Bag 2d 307 (Spring 2008)).
08-14 Mary L. Dudziak, Desegregation as a Cold War Imperative (41 Stanford Law Review 61 (1988)).
08-15 Dilan A. Esper and Gregory C. Keating, Putting "Duty" in its Place: A Reply to Professors Goldberg & Zipursky (41 Loyola of Los Angeles Law Review, August 2008).
08-16 Edward McCaffery, A Consumed Income Tax: A Fair and Simple Plan for Tax Reform.
08-17 Edward McCaffery, Behavioral Public Finance.
08-18 Edward McCaffery, Comments on Liebman and Zeckhauser, Simple Humans, Complex Insurance, Subtle Subsidies.
08-19 Edward McCaffery, Ten Facts About Fundamental Tax Reform (Tax Notes, December 2003).
08-20 Elizabeth Garrett, Direct Democracy and Public Choice (forthcoming in The Elgar Handbook on Public Law and Public Choice).
08-21 Jonathan M. Barnett, Gilles Grolleau, Sana El Harbi, The Fashion Lottery: Cooperative Innovation in Stochastic Markets.
08-22 Mary L. Dudziak, Mark Tushnet's Thurgood Marshall and the Rule of Law (26 Quinnipiac L. Rev. 711 (2008)).
08-23 Elizabeth Garrett, New Voices in Politics: Justice Marshall's Jurisprudence on Law and Politics (forthcoming in Howard L.J.).
08-24 Daniel Klerman, The Emergence of English Commercial Law: Analysis Inspired by the Ottoman Experience.
08-25 Matthew L. Spitzer, Television Duopoly in Small Markets and Diversity of the Airwaves.
08-26 Jonathan M. Barnett, Property as Process: How Innovation Markets Select Innovation Regimes (119 Yale L.J. 384 (2009)).
08-27 Dan Simon, In Praise of Pedantic Eclecticism: Pitfalls and Opportunities in the Psychology of Judging (in David E. Klein & Gregory Mitchell, eds., The Psychology of Judicial Decision Making, Oxford University Press (forthcoming)).
08-28 Ehud Kamar, The Story of Paramount Communications v. QVC Network: Everything Is Personal (forthcoming in J. Mark Ramseyer, Corporate Stories, Foundation Press, 2009).
RECENT NEWS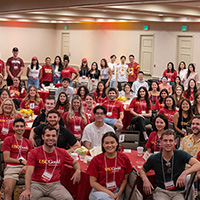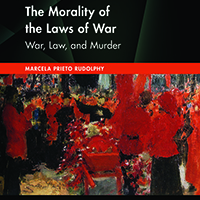 Facing the tragedy of war
September 13, 2023
Professor Marcela Prieto's new book, "The Morality of the Laws of War," argues for strengthening international law to el...