Faculty and Staff

Pacific Center for Health Policy and Ethics
Co-Directors
Alexander M. Capron
Alexander M. Capron is a University Professor, the Scott H. Bice Chair in Healthcare Law, Policy & Ethics, and Professor of Law and Medicine. Former Director of the President's Commission for the Study of Ethical Problems in Medicine and Biomedical and Behavioral Research, he served on the President's National Bioethics Advisory Commission and as a Commissioner of the Joint Commission on the Accreditation of Healthcare Organizations.
David A. Goldstein, M.D.
David A. Goldstein, M.D. is Associate Professor of Medicine, Chief of Geriatric and General Internal Medicine and Vice Chair for Clinical Affairs at the USC Keck School of Medicine and its associated hospitals at the Health Sciences Campus. He is an expert on medical education, having served as the Associate Dean for Curriculum at the Medical School and Chair of the ethics committee at USC University Hospital.
Associate Director for Education
Bruce E. Zawacki, M.D., M.A.
Former Chief of the Burn Center
University of Southern California
Senior Fellows
Stephen E. Toulmin, Ph.D.
Henry R. Luce Professor
College of Letters , Arts & Sciences and International Relations
USC Department of Anthropology.
Robert E. Tranquada, M.D.
Professor of Medicine and Public Policy, Emeritus
University of Southern California
Fellows
Gelya Frank, Ph.D.
Associate Professor
Occupational Therapy and Anthropology
University of Southern California
Vicki Michel, M.A., J.D.
Consultant in Bioethics and Law
Sheila Murphy, Ph.D.
Associate Professor
Annenberg School for Communication
University of Southern California
Mileva Saulo, Ph.D.
Assistant Professor, Nursing
USC Keck School of Medicine
Staff
RECENT NEWS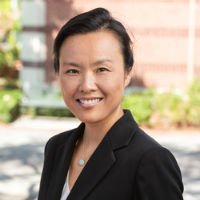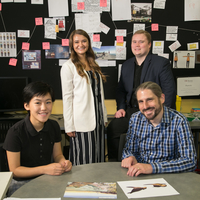 The Legal Rules of The Games
June 27, 2019
Gould's Intellectual Property and Technology Law Clinic helps student game developer navigate copyright issues.