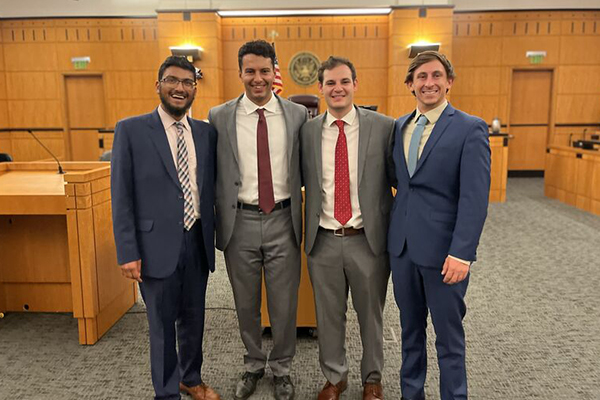 From left: Rohan Garg, Mark Saleh, Shauli Bar-On, Enzo Bak-Boychuk
USC Gould School of Law's Trial Team earned second place at the fifth annual Martin Luther King, Jr. National Civil Rights Trial Competition, which featured 18 law schools from across the country. The competition took place at the Sacramento Courthouse in October.
USC Gould's team, coached by Patrick O'Connor (JD 2017), included 3L Rohan Garg, 3L Mark Saleh, 3L Shauli Bar-On and 2L Enzo Bak-Boychuk.