Andrew Guzman Named New Dean of USC Gould

USC Gould School of Law
Tuesday, January 6, 2015
Guzman is professor and associate dean of Berkeley Law
By Gilien Silsby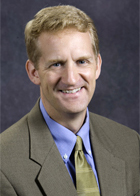 Andrew T. Guzman, professor and associate dean at University of California, Berkeley School of Law, has been named dean of the USC Gould School of Law, effective July 1, 2015.
USC Interim Provost Michael Quick announced the appointment today, Jan. 6, 2015, on behalf of USC President C. L. Max Nikias.
"Andrew Guzman is a respected leader in his field, and possesses broad and profound knowledge of international law and global economics," said Nikias. "He has distinguished himself as a scholar whose expertise draws on an unparalleled perspective of complex legal issues. His exceptional experience will be a valuable resource for our students, and, under his leadership, the USC Gould School of Law will further advance excellence in legal education."
An authority on international law and economics, Guzman joined UC Berkeley in 1998, and has written extensively on international trade, international regulatory matters, foreign direct investment and public international law.
Guzman is the Jackson H. Ralston Professor of Law and Associate Dean of International and Executive Education at UC Berkeley. He also serves as the director of the Advanced Law Degree Programs. His inter-disciplinary research addresses problems across the range of public and private international law, including international regulatory cooperation, foreign investment, international trade, theories of international law, and rational choice approaches. His recent work has addressed international tribunals, soft law, the safety of imported products, and climate change.
Guzman, who at USC also will hold the Carl Mason Franklin Dean's Chair in Law, said he is honored to be selected the new dean of USC Gould.
"This is an incredibly exciting time of change in legal education," Guzman said. "I am looking forward to working with talented faculty, staff and students to continue USC Gould's tradition of excellence. I am also eager to meet with the remarkable alumni community whose engagement is so important to the law school's future."
Guzman succeeds Dean Robert K. Rasmussen, who has been at the helm of USC Gould for the past seven years. Rasmussen praised the selection of Guzman, saying he is an esteemed scholar and leader in legal education.
"There is no better person to lead this law school than Andrew Guzman," Rasmussen said. "I have known and admired Professor Guzman for over 15 years. He is a wonderful teacher, a leading international scholar and a talented administrator. Under his leadership, the USC Gould School of Law will continue to advance among the ranks of the nation's finest law schools."
Provost Quick thanked Rasmussen for his "exemplary service" as dean since 2007. "He has been an inspiring leader to students, faculty and friends of the school, and he has taken significant steps to advance the school in line with the goals of the USC Strategic Vision: Matching Deeds to Ambitions."
In addition to Rasmussen's recent success with enrolling a stellar admitted class in 2014, he hired a number of inter-disciplinary faculty, launched several innovative certificate programs and clinics, and established international partnerships that included an online degree program.
Before joining the faculty at Berkeley, Guzman served as judicial clerk at the United States Court of Appeals for the First Circuit. He received his J.D. and his Ph.D. in economics from Harvard University.
Guzman is a member of the board of editors of six journals including the Journal of International Economic Law. He is also a member of the Academic Council of the Institute for Transnational Arbitration and has served as an international arbitrator. He is the author of "Overheated: The Human Cost of Climate Change," "How International Law Works" and "International Trade Law."
Guzman has taught as a visiting professor at Harvard Law School, the University of Chicago Law School, the University of Virginia Law School, Vanderbilt Law School, the University of Hamburg, and the National University Law School in Bangalore, India.
Interim Provost Quick said Guzman has proven success in academic leadership at Berkeley Law, and is pleased to welcome him to the Trojan Family. "Professor Guzman is highly qualified to lead the Gould School of Law as it continues to advance its already outstanding reputation and influence," Quick said.

Guzman will relocate to Los Angeles with his wife, Jeannie Sears, and their two sons.
Read More
RECENT NEWS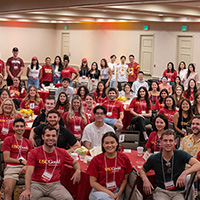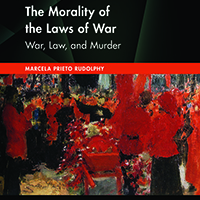 Facing the tragedy of war
September 13, 2023
Professor Marcela Prieto's new book, "The Morality of the Laws of War," argues for strengthening international law to el...