Class Notes

Alumni and Giving
Summer 2018
Tell us what you/ve been up to. Land a new job? Relocate to a new city? Recently married? Share your news at
alumni@law.usc.edu
.
Zachary Bulthuis, JD 2001, joined Akerman LLP as a partner in their Labor and Employment Practice Group. Bulthuis represents management in labor and employment disputes with clientele ranging from Fortune 500 companies to local businesses and individuals.
Jim Burgess, JD 1990, a partner at Sheppard Mullin Richter & Hampton LLP, was appointed to serve as president of the Board of Directors of the Legal Aid Foundation of Los Angeles.
Gov. Jerry Brown nominated the Hon. Thomas DeSantos, JD 1981, a Kings County Superior Court Judge since 2003, to the Fifth District Court of Appeal. DeSantos will fill the opening left by Judge Gene Gomes.
Mark Finkelstein, JD 1994, has joined Umberg Zipser as a partner in the firm's Intellectual Property Practice Group, which is dedicated to identifying, procuring, shepherding and defending clients' intellectual property rights. Finkelstein has more than 23 years of intellectual property and complex litigation experience in some of the nation's largest firms.
Jessica Ghirado Gordon, JD 2012, was inducted as the President of the Los Angeles County Bar Association's (LACBA) Barristers.

The June issue of Los Angeles Lawyer, LACBA's magazine, featured Maria Hall, JD 2003, and the Hon. Mark A. Juhas who shared their thoughts on the use of limited scope legal assistance.
Simone Riley, JD 2014, has rejoined Hahn & Hahn LLP as an associate in the Business Practice Group, focusing on general corporate matters, real estate and finance. Riley returns to the firm after working at Seward & Kissel LLP in New York for two years.
Seth Stodder, JD 1995, a former U.S. Department of Homeland Security (DHS) assistant secretary for border, immigration and trade policy and assistant secretary for threat prevention and security, joined Holland & Knight as a partner in the firm's Los Angeles office. He will represent clients on a wide variety of matters, including transactions before the Committee on Foreign Investment in the United States (CFIUS), international trade and customs issues, immigration and visas, cybersecurity and data privacy, government investigations and national/homeland security.
The Daily Journal selected Lindsay Toczylowski, JD 2008, as one of their Top California Lawyers Under 40 for 2018.
---
Spring 2018
Governor Jerry Brown appointed Michael R. Amerian, JD 1999, to a judgeship in the Los Angeles County Superior Court. Amerian served as a deputy city attorney in the Los Angeles City Attorney's Office since 2003. Prior to that he served as a law clerk for the Honorable Dickran M. Tevrizian, Jr. at the U.S. District Court, Central District of California.
Robin Bechtold, JD 2002 , joined Munck Wilson Mandala LLP as senior counsel in the Complex Litigation Practice. Bechtold has nearly 15 years of legal experience as a litigator representing clients in business and commercial disputes.
Mark Anthony Catam, LLM 2016, launched Catam Global Law, a full-service law firm specializing in corporate immigration.
Honorable Steve Cooley, JD 1973, a four-decade Los Angeles County prosecutor and three-term-elected District Attorney, co-authored Blue Lives Matter-In the Line of Duty, a book which documents the murders of Los Angeles County law enforcement officers.
Michelle Deutchman, JD 2002 ,was named the first executive director of the UC National Center for Free Speech and Civic Engagement. Deutchman has a distinguished record of advocacy and teaching on free speech and other First Amendment issues.
Carlos Dominguez, JD 2005, a deputy attorney general with the State Attorney General's office, is being honored as Volunteer of the Year for his work at the Domestic Violence Clinic run by the Los Angeles County Bar Association. Dominguez will be honored at a luncheon on April 23 at the Dorothy Chandler Pavilion, with an award presented by the Los Angeles County Board of Supervisors.
Kevin Friedmann, JD 1998, has joined the Los Angeles office of Greenberg Traurig, LLP as a shareholder in the firm's Corporate Practice, which comprises more than 450 lawyers throughout 38 offices. Friedmann focuses his practice on corporate finance and mergers and acquisitions for publicly traded companies.
Los Angeles County deputy district attorney Ken Fuller, JD 2005 is running for Los Angeles Superior Court Judge, Seat No. 126 in the June 5 election. Fuller is a member of the Environmental Crimes Division, holding accountable corporations and individuals that pollute the environment, illegally poach wildlife and produce unsafe work conditions.
Judge Jay Gandhi (Ret.), JD 1997 has joined the JAMS Resolution Center as a mediator, arbitrator, special master and case evaluator in a variety of practice areas including business/commercial, class action/mass torts, financial markets, intellectual property, employment and health care, among others. Previously, Gandhi served for eight years as a U.S. Magistrate Judge for the Central District of California.
Lisa Lin Garcia, JD 2012 and Lisa K. Horgan, JD 2009 have been elevated to shareholder status at Littler. Garcia represents clients in employment matters involving class actions; she also represents employers in federal and state court litigation and before state and federal agencies. Horgan focuses her practice on employment litigation and advice. She represents clients in state and federal courts throughout California as well as in administrative complaint proceedings and arbitrations.
Miki Goodin, JD 2003 , was elected to Locke Lord's Board of Directors, which helps to direct the firm's vision and strategy and collaborates on other firm-wide initiatives. Goodin focuses her practice on complex intellectual property matters with a primary emphasis on representing pharmaceutical companies in litigation.
Justin M. Goldstein, JD 1998, has been chosen to head the new Litigation practice group of Sklar Kirsh LLP, a Corporate, Real Estate and Entertainment law firm. For the last two decades, Goldstein has represented some of the country's largest and most well-known companies in complex commercial and entertainment litigation.
Feinberg, Mindel, Brandt, and Klein, LLP named Alex Grager, JD 2004, a certified family law specialist, a partner.
Abigail Greenspan, JD 2010, was promoted to Associate Regional Counsel for Litigation for the U.S. Department of Housing and Urban Development (HUD) Region IX. In this role, Greenspan oversees all of the litigation, along with all of the HUD trial attorneys and support staff in the states of Arizona, California, Hawaii and Nevada. Greenspan holds one of 10 Associate Regional Counsel roles in the U.S.
Kimberley Baker Guillemet, JD 2005, was appointed to a judgeship by Governor Jerry Brown in the Los Angeles County Superior Court. Guillemet has served as director of the Los Angeles Mayor's Office of Reentry since 2015. Prior to that, she served as a deputy attorney general at the California Department of Justice, Office of the Attorney General from 2008 to 2015.
David Hall, 1988, JD 1991 joined Polsinelli as a shareholder in the firm's Los Angeles office. As a real estate attorney, Hall counsels property owners, real estate investment trusts, developers and institutional lenders guiding them in strategically managing all aspects of their multifamily, office, retail and health care property portfolios.
Ben Jakovljevic, JD 2014, joined ADLI Law Group's civil litigation practice group as an associate attorney with a focus on business and real estate, as well as labor and employment issues. His experience includes preparing pleadings at all stages of litigation in state and federal appeals, and serving as second chair in a federal trial against a foreign sovereign.
Christianne Kerns, JD 1985, a Partner in Hahn & Hahn's Business practice, is among 75 honorees in the Los Angeles Business Journal's special supplement honoring the city's most influential women attorneys.
Jamie Lacy, JD 2015 has joined the Fort Worth office of Winstead PC as an associate in the Commercial Litigation Practice Group. Lacy's practice focuses on securities litigation and enforcement, white collar-defense, and governmental and internal investigations.
Dale E. Manolakas, JD 1985 has retired from being an administrative law judge and now writes legal thrillers. Rogue Divorce Lawyer is the latest release following The Gun Trial and four others.
Kirk W. McAllister, JD 1969, published The Brady Book, the first work dedicated exclusively to Brady v. Maryland issues of withheld exculpatory information. Noted legal author Larry Pozner describes it as "the bible for seeking, exposing and punishing the deceitful prosecutor."
Washington Supreme Court Justice Sheryl Gordon McCloud, JD 1984, is running for re-election, following her election in 2012 after nearly 30 years as a trial and appellate lawyer. Justice McCloud serves as Chair of the Washington State Supreme Court's Gender & Justice Commission and is a member of the State Bar Association's Council on Public Defense.
JAMS announced the addition of Donald L. Morrow, JD 1975, to its panel in Orange County, Calif. Morrow will be joining the JAMS Resolution Center as an arbitrator, mediator and special master in a variety of disputes including antitrust/competition, business/commercial, class action/mass tort, construction, intellectual property and professional liability. He joins JAMS after more than 40 years of significant trial and litigation experience, most recently practicing at Paul Hastings.
Mary Jane Myers', JD 1974, debut collection of short stories, Curious Affairs, will be published in mid-March 2018.
Becky Newman, JD 2010, was selected as a member of the Rautenberg New Leaders Project (NLP) - Class of 2018. Coordinated by the Jewish Federation of Greater Los Angeles, NLP is a year-long, leadership skill-building program which inspires and elevates new generations of outstanding civic leaders in Los Angeles.
Scott M. Pearson, JD 1994, a litigation partner in Ballard Spahr's Consumer Financial Services Group, has been named a '2018 Client Service All-Star' by BTI Consulting Group. Pearson was one of two consumer financial services lawyers in the country to receive this honor.
David A. Pendleton, JD 1993, is now a partner at Bradford & Barthel, LLP; he joined the firm in 2015 after relocating to Southern California. Prior to this, Pendleton enjoyed a 20-year career in Honolulu, Hawaii as an attorney in private practice, an elected state legislator, an advisor to the Hawaii State Governor and a workers' compensation judge.
Alexa Lawson-Remer, JD 2009, an associate with Sullivan & Cromwell LLP, was recognized by the LGBT Bar as one of the Best LGBT Lawyers under 40. This annual award recognizes LGBT legal professionals who have distinguished themselves in their field and have demonstrated a profound commitment to LGBT equality.
David Ryan, LLM 2015, founded Providential Law, a firm in Palo Alto that specializes in corporate counseling, executive asset protection and family asset protection.
Bet Tzedek will honor E. Randol Schoenberg, JD 1991, at their annual dinner gala on Feb. 1, 2018. Bet Tzedek provides free, comprehensive legal services for low-income individuals and families in Los Angeles.
Nathan A. Schultz, JD 2002 , has joined Fox Rothschild LLP as counsel in the firm's Financial Restructuring & Bankruptcy Department. Schultz is an experienced practitioner in all facets of the bankruptcy process, representing debtors, creditors, official committees, investors, liquidating trustees, purchasers and other parties in bankruptcy court across the country.
Todd Scherwin, JD 2005, managing partner at Fisher Phillips' Los Angeles office, has been named to the Southern California Super Lawyers 2018 Edition. Scherwin has been selected to the list each year since 2015.
Stephen P. Sonnenberg, JD 1992, will be joining the JAMS Resolution Center in New York as an arbitrator, mediator and special master in a variety of disputes including business/commercial, employment, federal and health care. Sonnenberg joins JAMS after 25 years with Paul Hastings where he represented and advised clients in a wide range of employment disputes. During his law practice, Sonnenberg was also a mediator in complex employment matters. He has also mediated numerous matters as a member of the Mediation Panels of the U.S. District Court, Southern and Eastern Districts of New York.
Dwight Stirling, JD 2000, a lecturer in law at USC Gould, was a guest on KPCC's Air Talk with Larry Mantle and spoke about the use of National Guard troops on the border. This follows Stirling's article on the control of the National Guard, which was published by the University of Texas.
Bingxi 'Ceci' Sun, JD 2016 has joined the Los Angeles office of Fisher Phillips as an associate. Sun focuses her practice on claims including discrimination, harassment, wrongful termination and wage and hour laws. Sun is also a certified mediator with experience before the Small Claims Court, Limited Civil Court and Children's Dependency Court.
J. Michael Vaughn, JD 1987, Counsel to Stuart Kane LLP in Newport Beach, was named Mayor of the City of Rancho Santa Margarita, Calif.
Los Angeles Superior Court Commissioner Glenda Veasey, JD 1981, was featured in the Dec. 21 issue of the Daily Journal. Veasey has presided over the family law docket for the past 18 years.
The Daily Journal named Perry Viscounty, JD 1987, a partner at Latham & Watkins LLP, as one of the 'Top Cyber/AI Lawyers for 2018.'
Adam Wergeles, JD 1991 joined Leaf Group Ltd. as executive vice president and general counsel. Leaf Group is a diversified consumer internet company that builds creator-driven brands that reach audiences in large and growing lifestyle categories. Previously, he was executive vice president of business and legal affairs as well as general counsel of Serviz, which connects consumers with local electricians, plumbers, and other home services providers through its mobile app.
---
Fall 2017
A new book by Paul Abram, JD 1968, 'Trona, Bloody Trona' was recently mentioned in a report to the United Nations Investigative Committee on the death of UN secretary general Dag Hammarskjold in 1961. The information provided in the book will be included in the Special Investigator's final report due in November.
Ryan Alshak, JD 2013, was named one of the ABA Journal's 'Legal Rebels' after developing Ping, an automated timekeeping program that has promise for radically changing how lawyers keep track of their billable minutes.
Marcus Bagley, JD 1999, joined the Snell & Wilmer's Orange County and Los Angeles offices as a commercial finance partner. Bagley concentrates his practice on all aspects of senior and mezzanine secured and unsecured financing.
Nanette Barragan, JD 2005, will be named a 2017 Congressional Champion at the Annual Green Room Awards for her environmental advocacy work.
Joe Bogdan, JD 1985, joined Culhane Meadows as a partner in its Chicago office. Bogdan will continue to focus on intellectual property, entertainment and media, corporate and information technology-related transactional matters.
Thompson, Coe, Cousins & Irons, LLP announced the appointment of Kenny Brooks, JD 2007, as a partner in their Los Angeles office. Brooks focuses his practice on professional liability defense with an emphasis on legal malpractice defense stemming from underlying litigation matters involving real estate, insurance, business disputes, and other complex litigation matters.
Dave Carothers, JD 1985, a partner at Carothers DiSante & Freudenberger LLP, was included in the 'Best Lawyers in America 2018' list for the fifth consecutive year.
Richard Chernick, JD 1970, Vice President and Managing Director of JAMS' Arbitration Practice, was named the Best Lawyers' 2018 Los Angeles Arbitration 'Lawyer of the Year'.
Chad Coombs, JD 1991, has been promoted to managing director in tax services at Crowe Horwath LLP. Coombs, both an attorney and a CPA, has unique knowledge and experience in insolvency tax and represents clients in a wide range of tax controversies.
Christopher R. Cowan, JD 2007, has been elected as partner in the Austin office of Beck Reddin LLP, effective Jan. 1, 2018. Cowan represents individuals and businesses in an array of civil litigations and appeals involving claims of statutory and common law fraud, breach of fiduciary duty, misappropriation of trade secrets and breach of contract. He also guides clients through federal and state government investigations and criminal prosecutions that often run tandem to such civil suits.
Sean C. Denvir, JD 2008, and Julie Crisp, JD 2009, have been promoted to partners at Latham & Watkins, effective Jan. 2018. Denvir is a member of the Corporate Department in the San Francisco office, which represents private equity firms, as well as public and private companies in M&A transactions. Crisp is a member of the Tax Department in the Los Angeles office, which advises on executive compensation and employee benefits matters, often in the context of M&A and other corporate transactions.
The Los Angeles County Bar Association featured Carlos Dominguez, JD 2005, a deputy attorney general with the California Attorney General's office, in their monthly newsletter, recognizing his volunteer work with LACBA Domestic Violence Legal Services Project (DVP).
Andrew Elken, JD 2009, was elected as a partner at Cravath, Swaine and Moore LLP. Elken is a member of Cravath's Corporate Department, where he focuses on mergers and acquisitions.
DLA Piper added Douglas Emhoff, JD 1990, as a partner in the firm's Intellectual Property and Technology practice and its Media, Sport and Entertainment sector. Emhoff will be based in DLA Piper's Los Angeles and Washington, D.C., offices.
Ann Fromholz, JD 1994, was featured in the Daily Journal's Labor and Employment Roundtable Series.
Munger, Tolles & Olson attorney Tamerlin Godley, JD 1996, was recognized among the 'Most Influential Intellectual Property Lawyers' by the Los Angeles Business Journal.
Cozen O'Connor has announced that attorneys from the Los Angeles-based real estate and commercial litigation boutique, Gilchrist & Rutter, have joined the firm. This includes Frank Gooch III, JD 1973, who has joined Cozen O'Connor as a Partner.
Meghan Rochee Grim, JD 2013, and Patrick Thomas Donegan, JD 2013, met during their time at Gould and were married on October 13, 2017.
Nathan Hardy, JD 2015, started as an associate at Buynak, Fauver, Archbald & Spray, LLP. Hardy previously worked as Director of Policy for the Los Angeles Ethics Commission.
Michael Hartman, JD 2004, an associate with Ziffren Brittenham, is the new president of the Trojan Entertainment Network.
Catherine Herrera, JD 1992 has continued her career as a filmmaker and photojournalist, with a screening in March 2017 of her short film and installation, 'Bridge Walkers,' at the San Francisco Old Mint, after the film debuted at the de Young Museum. Herrera is currently developing an independent documentary and preparing a review of 25 years of written and visual art.
Michael Lenard, JD 1982, former USOC vice president and 1984 Olympian (team handball), was named the Olympic Torch Award honoree for the 2017 U.S. Olympic and Paralympic Assembly in Colorado Springs. Established in 1965, the Olympic Torch Award annually recognizes an individual who has positively impacted the U.S. Olympic Movement by promoting the Olympic Ideals.
Cheryl Leutjen, JD 1993 published her first book, Love Earth Now, a 'heart-centered journey from eco-madness to more Earth-mindful living.'
Karl Lindegren, JD 1986, a partner in the Irvine office of Fisher Phillips, has been selected to the 'Best Lawyers in America 2018' list.
Vallery Lomas, JD 2007 is currently a contestant on ABC's 'The Great American Baking Show.' Lomas is an attorney with the Department of Education in New York.
Entertainment Studios appointed Jeffrey Mayes, JD 2002 as VP, legal affairs and human resources. Mayes joins Entertainment Studios after running his own law practice, the Mayes Firm, where he practiced general employment law and provided human resources advice to businesses and individuals.
Michael Page, JD 2010 has been elected as partner in the Corporate/Securities/Tax section at Rutan & Tucker, LLP. His primary emphases are on tax planning and tax controversies, mergers & acquisitions, and corporate transactions.
Dana Perlman, JD 1986 was reappointed by Mayor Eric Garcetti to a second term on the Los Angeles City Planning Commission. His original appointment was by former Mayor Antonio Villaraigosa in 2012.
Sal Phillips, JD 2015 joined the Chicago office of Segal McCambridge Singer & Mahoney as an associate attorney focused on toxic tort litigation.
NBCUniversal Domestic Television Distribution named Roy Restivo, JD 1992 Senior Vice President, Sales Strategy & Research. Restivo, who has been with NBCUniversal for more than 16 years, will take on a leadership role to devise and implement strategic sales research for the roll-out of first-run and off-network programing.
The Jewish Community Foundation of Los Angeles (The Foundation) appointed Ellen R.Z. Rosen, JD 1993 as general counsel. Rosen will primarily work on supporting The Foundation's more than 300 endowment funds and help to grow endowments and other charitable giving funds.
Alvand Salehi, JD 2013, Senior Technology Advisor in the White House, was listed in Forbes '30 Under 30: Law & Policy.' Salehi is one of the architects of the 2016 Federal Source Code Policy, which required that government-developed custom source code be shared for reuse by other agencies, and that 20% be made available to the public. He helped establish Code.gov, an open source repository of the government's sharable code.
Gibson, Dunn & Crutcher LLP named Michael Szczurek, JD 2009 as a partner in their Los Angeles office, effective Jan. 2018. Szczurek represents a wide variety of real estate investors, lenders and developers in a broad spectrum of real estate transactions, including acquisitions and dispositions, financings of all forms, ground lease structuring and the negotiation of real estate related joint ventures.
The Daily Journal featured a profile of Justice John Segal, JD 1987 and noted that attorneys described him as a 'wonderful writer' with a 'rapier wit.' The article discusses the famous 2013 case Robin Singh Educations Services Inc. v. Blueprint Test Preparation LLC and notes that Justice Segal wrote the entire case's opinion.
Irell & Manella LLP elected Ellisen Turner, JD 1997 as its next managing partner.
---
Summer 2017
The Amendment Killer, a political thriller written by Ron Barak, JD 1968, will be available online and in stores on November 1.
Rosario Doriott Dominguez, JD 2011 was honored by the American Bar Association as one of their On the Rise - Top 40 Young Lawyers for 2017.
Stephen Fishman, JD 1979 announced that his 21st book, Tax Guide for Short-Term Rentals: Airbnb, HomeAway, VRBO and More, will be published by Nolo in November 2017.
In June, Ann Fromholz, JD 1994 was elected a Fellow of the College of Labor and Employment Lawyers, which is 'a fellowship of the most accomplished members of the labor and employment community.' Fromholz opened her own employment law practice in early 2015. She has written articles about workplace investigation for Law360 and been interviewed by The Hollywood Reporter about investigations and sexual harassment in the entertainment industry.
On May 15, the City of West Hollywood swore in longtime activist, City Councilman and USC alumnus John Heilman, JD 1982 as mayor. Heilman has served on the City Council since West Hollywood was incorporated in 1984. Now in his eighth term, he is one of the longest-serving openly gay elected officials in the U.S. Heilman is also a long-time lecturer in Law at USC Gould.
Jessie Hewins, JD 2010 accepted an offer from nonprofit public interest law firm HomeBase in San Francisco. She will focus on homelessness and housing policy.
Fermin H. Llaguno, JD 1996 was recognized as one of the '40 Up and Comers in the Field' by Human Resource Executive Magazine® and Lawdragon in their 2017 annual rankings guide.
Steven Mindel, JD 1985 will be honored with the Ethel Levitt Humanitarian Award at the Levitt & Quinn Stand for Justice Gala on Sept. 16.
Omar Noureldin, JD 2014 and lecturer in Law at USC Gould, was interviewed on several cable news networks, including CNN International and Fox News, regarding the Muslim travel ban and Qatar blockade. He currently serves as vice president of the Muslim Public Affairs Council and previously clerked for Judge Virginia Phillips and Judge Dorothy Nelson.
Neal Rackleff, JD 1993 has been nominated to serve as an Assistant Secretary to Dr. Ben Carson at Housing and Urban Development (HUD). He is currently awaiting Senate confirmation.
Sidley Austin LLP recently welcomed Marc Rose, JD 2003 as a partner in its Dallas office.
Casey Schwab, JD 2013 will be taking on the position of VP, Business and Legal Affairs for NFL Players, Inc., the for-profit arm of the National Football League Players Association (NFLPA). He will be leading NFL player group licensing deals and will also be working on new NFLPA projects like ACE Media and OneTeam Collective.
The Orange County Register published an opinion piece by alumnus Dwight Stirling, JD 2000 and co-teacher of a veteran's legal practicum at USC Gould. Stirling co-authored the op-ed, which discusses the Feres doctrine that bans military service members from filing suits for harm incurred while on duty.
Matthew Tadros, JD 2016 started as an associate at Fabiano, Castro, & Clem LLP, a workers compensation firm in Santa Ana, Calif.
Dan Woods, JD 1977, a partner in Musick Peeler's Los Angeles office, has been ranked in Chambers and Partners USA 2017 for 'Litigation: General Commercial.' This ranking follows the recent honor of being named as one of the Top 100 Trial Lawyers in America by Benchmark Litigation. Woods has been recognized as a leading litigator by Chambers USA every year since 2006.
The May 11 edition of the Daily Journal includes an interview with alumna Jeanine Wright, JD 2006. Wright is head of legal for ZestFinance Inc., a technology company that builds machine learning platforms for credit lenders.
---
Spring 2017
Federal court lawyer and adjunct professor of law, Peter Afrasiabi, JD 1997 is co-director of the University of California, Irvine School of Law Appellate Clinic. This spring he will publish Burning Bridges: America's 20-Year Crusade to Deport Labor Leader Harry Bridges, the first full account of the true story of the longest deportation battle in U.S. history, a case that spanned four trials over 20 years and went to the Supreme Court twice.
Nanette Barragan, JD 2005 was elected to the U.S. Congress, representing California's 44th District. She was sworn into office on Jan. 3, 2017.
BTI Consulting Group named Steve Baumann 2011 a "Client Service All-Star." Baumann is an associate attorney at Littler, where his practice is focused on complex commercial and employment litigation.
Michael Bazyler, JD 1978, Professor of Law and The 1939 Society Scholar in Holocaust and Human Rights Studies at Chapman University, published Holocaust, Genocide and the Law: A Quest for Justice in a Post-Holocaust World (Oxford U. Press 2016), which won the National Jewish Book Award as the best book on the Holocaust for 2016. An awards ceremony was held in New York earlier this year.
Matthew Belloni, JD 2002 was recently named as Editorial Director at The Hollywood Reporter.
Hermione Brown LLB 1947, an attorney with Gang Kopp and Tyre for 55 years, was profiled in The Hollywood Reporter article, My Mother, the Lawyer, Had Liz Taylor and Marilyn Monroe Lining Up. Brown represented numerous celebrities, including Bob Hope, Frank Sinatra and Clint Eastwood.
The 2017 Annual Black Law Student Association Banquet Reaching Back to Push Forward - Fostering Relationships to Inspire Social Change recognized the Honorable Candace Cooper, JD 1973 and Christine Lawton, JD 1990.
Thomson Reuters Super Lawyers named Chris Cowan, JD 2007, an attorney in the Beck Redden LLP Austin office specializing in Business Litigation, to their "2017 Texas Rising Stars."
Hillel Elkins, JD 2005 made Partner at Sklar Kirsh LLP's Entertainment & Media Group in Los Angeles. Previously, he was Executive Vice President for Business and Legal Affairs at Relativity Media.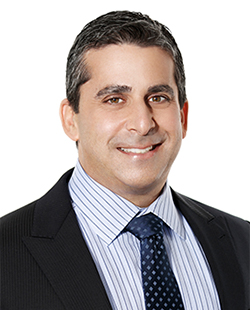 Andrew Grossman, JD 2000 joined Winston & Strawn LLP as a partner in their Intellectual Property Practice in Los Angeles. His practice focuses on the electronics, semiconductor, software, medical device, and green technology industries.
Javier Gutierrez, JD 2007, a Partner at Stuart Kane, was selected from over 400 finalists as one of this year's Urban Land magazine's 40 Under 40, recognizing "the world's best and brightest real estate professionals."
Super Lawyers magazine named Javier Gutierrez, JD 2007 a 2017 Southern California Rising Star. Gutierrez is a partner at Stuart Kane LLP in Newport Beach, Calif., where he practices in the Real Estate group.
In December, Sheppard Mullin named Whitney Hodges, JD 2007 as the 2016 Bob Gerber Pro Bono Attorney of the Year, the firm's highest pro bono honor. She is a member of Sheppard Mullin's Real Estate, Land Use and Natural Resources practice group in San Diego.
In June 2016, Nina Huerta, JD 2003 made Managing Partner at Locke Lord LLP. She was recently elected as President of the Mexican American Bar Foundation Board, where she will serve with fellow alumna Maria E. Hall, JD 2003, Attorney Development Director at the Los Angeles Incubator Consortium, who was elected as the Board's Vice President.
USC's Asian Pacific Alumni Association (APAA) presented John Iino, JD '87 with the 2017 Leadership Award for his outstanding leadership in the legal profession. Iino was also recently named Reed Smith's global chair of diversity and inclusion.
In April, Brandon Kennedy, JD '12 joined the U.S. Department of Homeland Security's Office of U.S. Immigration and Customs Enforcement in New York as Assistant Chief Counsel.
Avi Klein '04 is now managing investigator at the Mintz Group, an international private investigations and due diligence company.
William B. Leach, JD '63 passed away on March 22. An aerospace engineer who worked for Rocketdyne and TRW, Leach earned his degree from USC by taking night courses and coached youth baseball in Palos Verdes before retiring to Arizona. He leaves behind his wife of 50 years, Martha J. Leach, and three sons.
Garrick McFadden JD/MBT '00
, a partner with McFadden Ticen & Beam PLC, is running as the 2018 Democratic candidate for the United States House of Representatives in Arizona's Sixth Congressional District.
The Southern California Super Lawyers named Steve Mindel, JD '85, Managing Partner at FMBK, to its Top 100 list.
Employment litigator Elizabeth "Liz" Murphy, JD '94 has joined Jackson Lewis' Los Angeles office as a Principal. With more than 20 years of experience in employment litigation, Murphy's practice focuses on the field of home healthcare and employment law, including accounting, retail, banking, manufacturing, and hospitality.
Tezira Nabongo JD/MA '97 was promoted to Senior Vice President of Talent Management at the private equity firm Silver Lake Partners.
David Newman's, JD '06 article, Out of the Courts, is the cover story of Los Angeles Lawyer's January 2017 real estate issue.
In March, Sal Phillips, JD '15 joined Rusin & Maciorowski in Chicago as an Associate.
William T. (Will) Polaski has joined the Pittsburgh office of Rawle & Henderson LLP as partner. He concentrates his law practice in the areas of product liability, commercial litigation, insurance coverage, and environmental, mass and toxic torts.

Judge Ronald S. Prager, JD '69 recently joined Judicate West's roster of neutrals in its San Diego office.
Paul Rigali, JD '08, a trial lawyer with at Larson O'Brien LLP, was listed in the Daily Journal's "Top 40 Under 40" in April.
Laura Riley, JD '10 published an editorial, Addressing Veteran Homelessness in LA, in the June 8 edition of the Daily Journal. Riley is also co-teaching a veteran's legal practicum at USC Gould with fellow alumnus, Dwight Stirling, JD 2000.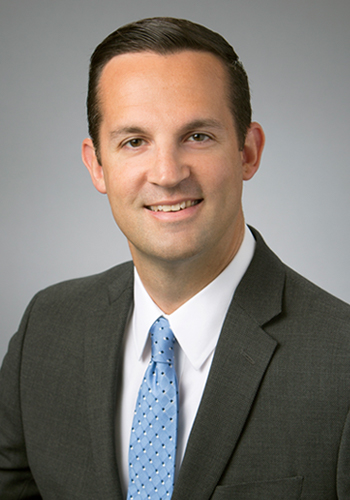 Marc Rose, JD '03 has joined Sidley Austin LLP as a partner in its Dallas office specializing in M&A.
Former Homeland Security Chief Paul Rosen, JD '05 made Partner at Crowell and Moring in Los Angeles.
Wincen Santoso LLM '15 is an attorney with DLA Piper in Singapore. His article, "Keeping Pace with Global Trends in Debt Restructuring: Indonesia Must Act," was recently published in The Jakarta Post.

Todd B. Scherwin, JD '05, managing partner at Fisher Phillips' Los Angeles office, was named to the Southern California Super Lawyers 2017 Edition.
In January, Avraham "Avi" Schwartz, JD '08 joined Edwards Lifesciences in Irvine as the Director of IP Litigation Counsel.
Dwight Stirling, JD '00 MEd, CEO and co-founder of the Veterans Legal Institute (VLI) and senior JAG officer in the Cal Guard, was recently named to the Orange County Register's 100 Most Influential for 2016, for his work with VLI, a veteran-specific nonprofit law firm.
Stirling will return to USC Gould this spring to teach Veterans Legal Practicum (Law 834) with public interest attorney Laura Riley, JD '10. The course will allow USC law students to "assist former service members struggling with post-traumatic stress disorder, traumatic brain injury, and military sexual trauma."
Steven Sweeney, JD '96 recently joined Duane Morris as an Associate in their Los Angeles office.
This summer, Dr. Riaz Tejani, JD '09, Assistant Professor and Acting Chair in the Department of Legal Studies at the University of Illinois-Springfield, will publish Law Mart: Justice, Access and For-Profit Law Schools with Stanford University Press.
NPR interviewed CBS Sports Analyst Amy Trask, JD '85 on The Politics of the Super Bowl on February 5.

Shaun J. Voigt, JD '09 (pictured) and Raul E. Zermeno, JD '08 made Partner at Fisher Phillips' Los Angeles office, which recently hired Associates Ashley Attia, JD '16 and Rayan Naouchi, JD '16.
Executive Vice President of Business and Legal Affairs and General Counsel at SERVIZ, Adam Wergeles, JD '91 was profiled in the Daily Journal (2/28/17).
Iman Wilson, JD '11 is now working in the general litigation practice of Jeffer Mangels in Century City.
In November 2016, Ryan Wolfe, JD '12 received the Misdemeanor Attorney of the Year for the LA County Public Defender's Office. Wolfe is the Deputy Public Defender in the Los Angeles County Public Defender's Office Compton Courthouse - Juvenile Division.
Raul Zermeno, JD '08 was named a 2017 Southern California Rising Star by Super Lawyers magazine. Zermeno is a partner in the Los Angeles office of Fisher Phillips, representing management in all aspects of employment law.
---
Fall 2016
Nanette Barragan, JD '05 was elected to the US Congress, representing California's 44th District. (See Spring 2016)
On Nov. 8, Palo Alto City Councilor Marc Berman, JD '08 was elected to the State Assembly representing the 24th District. He will be sworn in on Dec. 5.
As a student at USC Gould, Berman was the president of the Student Bar Association, and he served for two years on the Southern California Law Review. He went on to work as an attorney with Latham & Watkins LLP and Merino Yebri, LLP prior to his work on the City Council, where he served as chair of the Finance Committee. In addition, Berman worked as the Development Director at the Silicon Valley Education Foundation. He was a member of Palo Alto's Infrastructure Committee, and president of the Peninsula Democratic Coalition. He is a founding member of the Advisory Board of New Leaders Council.

In September, Eric Cheng, JD '10 was named Partner at Kirkland & Ellis LLP, where he specializes in intellectual property litigation; patent infringement litigation; patent-related ITC proceedings; copyright, trademark, Internet and advertising litigation; and trade secrets litigation.
Brian Duff, JD '05, a member of the Corporate Department at Latham and Watkins LLP has recently been promoted to Counsel. His practice primarily focuses on M&A, representing strategic and private equity buyers and sellers in public and private transactions. He also regularly advises public and private clients on corporate governance and structure, securities law compliance and strategic transactions.
The Daily Journal named Robert Dugdale, JD '93, Jackie Lacey, JD '82 and David Willingham, JD '98 to the "Top 100 Lawyers in California 2016."
Haight Brown & Bonesteel LLP, recently hired Casey Flaherty, JD '06 and Darth Vaughn, JD '05 to the firm's Orange County office.
Flaherty, who now serves as of counsel and director of Client Value focusing on legal delivery systems, was formerly a litigator and in-house counsel at a global manufacturing firm. Recently, he authored Unless You Ask: A Guide for Law Departments to Get More from External Relationships, written and published in partnership with the Association of Corporate Counsel's Legal Operations Section.
Vaughn, who was a member of the Tort Section and Business Litigation and Corporate Services Division in a large international firm and a business technology consultant with Accenture, joined Haight as partner in the Product Liability, Business Solutions, Employment and Labor, Real Estate, and Transportation Law Practice Groups, and Director of Legal Process Services. He now represents corporations and individuals in tort-based litigation.
Vaughn and Flaherty are both principals in Procertas, provider of the Legal Tech Assessment (LTA). The LTA is a metrics and benchmarking tool that integrates training platforms with competence-based assessments in a live environment. The LTA enables the firm's attorneys and staff to become Certified Operators of Basic Office Technology (COBOT).
Laura Fry, JD '72 recently returned to USC Gould to accept a position as the new director of Externship Programs. She will also serve as an adjunct assistant professor. Previously Fry was the director of Externships at UC Irvine School of Law.
Feinberg, Mindel, Brandt and Klein, LLP hosted a lunch featuring USC Gould professor and child interviewing and child testimony expert Tom Lyon, who presented Uncovering Parental Pressures When Interviewing Children. Attendees included Alex Grager, JD '01, Jeremy Klein, JD '85 and Steve Mindel, JD '85.
In September, real estate transactional attorney Owen P. Gross, JD '94 was hired as a Partner at Sklar Kirsh. According to the firm, during his 20 years in the field, Gross has handled "all types of properties for lenders, borrowers, buyers, sellers, developer partners, equity partners, government agencies, tenants and landlords. This experience allows him to work on virtually all aspects of very complicated transactions-from structured finance, joint ventures to negotiating purchase and sale agreements." Previously, Gross was Senior Counsel at Cox, Castle & Nicholson.
Javier Gutierrez, JD '07, a partner at Stuart Kane LLP, was selected from among 400 candidates as one of Urban Land magazine's 40 Under 40, recognizing his achievements in the real estate industry and community involvement. In addition to chairing an Urban Land Institute pro bono technical assistance panel focusing on the integration of a homeless shelter, he has served as a jurist for a Breaking New Ground design competition to address urgent housing needs of farm and service worker families in southern California, and as a board member of American Family Housing, a nonprofit providing housing for homeless and low-income people. Gutierrez has led the organization to produce four housing projects that will provide nearly 100 new beds for the homeless and Potters Lane, affordable apartments for veterans.
Reed Smith's Los Angeles managing partner and global co-chair of its Japan business team, John Iino, JD '87, was recently named as the firm's global chair of diversity and inclusion.
The Armenian National Committee of America - Western Region announced the first recipient of the Walter & Laurel Karabian Fellowship. Founded by Former State Assembly Majority Leader Walter Karabian 1960, JD 1963, MS '65 the Sacramento-based fellowship "offers young Armenian-Americans the opportunity to enhance their leadership and professional skills," focusing on public policy and politics. In 1997 and 2015, Karabian received the ANCA-WR's Legacy Award, its highest honor.
In 1966, Karabian was elected to the California State Assembly. At age 33, he became the youngest Assembly Majority Leader in California history.
Jeff Maloney, JD '03 successfully won his bid to the Alhambra city council's third district. His victory was featured in the Alhambra Source. Maloney has been serving as the chief counsel for the Mountains Recreation and Conservation Authority and the Santa Monica Mountains Conservancy chair of Alhambra's Transportation Commission. Previously, he served on both the Parks and Recreation and Planning Commissions.
Van Nguyen, JD '02, a partner in Crowell & Moring LLP's Commercial Litigation Group in the firm's Orange County office, was recently named to the National Asian Pacific American Bar Association's (NAPABA) 2016 Best Lawyers Under 40. She is the immediate past president of the Orange County Asian American Bar Association (OCAABA), where she previously served as president-elect, treasurer, and secretary. Currently, Nguyen is a director on the board of the Federal Bar Association/Orange County Chapter, a member of the Executive Advisory Council and the Pro Bono Advisory Council for Asians Americans Advancing Justice, a volunteer attorney for the Orange Public Law Center, which awarded her with the Public Law Center's Distinguished Service Award/Special Recognition, and its State Bar of California Wiley W. Manuel Award for her pro bono work. Nguyen has consistently been named a Southern California Super Lawyer - Rising Star in Litigation since 2007.
Laura Riley '10, an attorney with the Art Law Collective, LLC and Project Director with Bet Tzedek Legal Services returns to USC Gould to teach this spring's Veterans Legal Practicum.
Sanders, Roberts and Jewett, LLP was named to The Daily Journal Top Boutiques in California 2016 - Litigation. The firm, whose clients include Ford Motor Company, Los Angeles Unified School District, and the California Institute of Technology, was founded by Justin Sanders '00 in 2008. Reginald Roberts '00 joined the firm in 2011.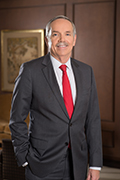 Dan Woods, JD '77, a Partner at Musick Peeler, was named by Benchmark Litigation as one of the top 100 trial lawyers in the U.S. for 2016. A litigator and trial lawyer, Woods has specialized in employee mobility issues, and employment, real estate, banking and trade secret litigation.
Yingying Wu, JD '16 was hired as an Associate at Autotelic Inc.
---
Summer 2016
Lesley Anne Hawes joined Diamond McCarthy's Los Angeles office as Senior Counsel, where she will focus on federal equity receivership matters, bankruptcy litigation, Chapter 11 reorganization and commercial litigation. In addition, she is a regular contributing author to the Leasing and Financial Services Monitor.
In June, Schiff Hardin LLP announced the addition of partner Marisa Murillo, JD '02 to its Chicago office, where she will concentrate on senior and junior capital financings, asset-based loans, secured acquisition, and other leveraged financings, debt restructuring, and intercreditor issues.
A graduate of USC Gould and Yale University, Murillo represents corporate clients in complex finance transactions, equity investments, and other general corporate and merger and acquisition matters. Previously, she served as special counsel in the commercial finance group of Katten Muchin Rosenman LLP in Chicago and as an in-house corporate transactions attorney at General Motors Company.
---
Spring 2016
For young lawyers fresh out of law school, getting real courtroom experience can be challenging. One LLP Founding Partner Peter Afrasiabi, JD '97 parlayed his own experience as a new lawyer into a pro bono program that gives students the opportunity to argue cases before the Ninth Circuit Court of Appeals, while alleviating overflow in the court system. Several law firms and more than 10 law schools currently utilize the program.
Amy B. Alderfer, JD '99, a Partner with Cozen O'Connor in their Commercial Litigation Department, has been named as vice president of the board of the Century City Bar Association (having served as its president during the 2014-2015 term). Also, she is actively involved with the charity Every Mother Counts. Amy joined Cozen O'Connor from Greenberg Traurig in 2014.
The San Diego Union-Tribune profiled Neil Ash, JD '50 in the May 27 article, USO's indispensable man, detailing his career in the military, tenacity in the face of tragic personal loss, and lifelong commitment to service.
Lael A. B. Awong '06 was made Partner at Shook, Hardy & Bacon.
Nanette Barragán, JD '05 has launched a bid for the US Congress in California's 44th District. Nanette worked in Washington at the White House for President Clinton and at the NAACP, where she focused on social justice issues and researched racial health disparities. Most recently she was a leader in the successful fight against Measure O, a ballot measure that would have allowed oil companies to drill in the Santa Monica Bay. She served as the first Latina ever elected to the Hermosa Beach City Council.
Brownstein Hyatt Farber Schreck is pleased to announce the appointment of Peter Brown, JD '75, a shareholder and managing partner in its Santa Barbara office, to the board of directors of the Goleta Valley Cottage Hospital Foundation. The term of his appointment is five years.
"Goleta Valley Cottage Hospital is dedicated to serving the needs of all members of the community and has recently completed a $120 million reconstruction of its hospital," Brown said. "I look forward to serving on the board of directors and supporting the hospital's mission to advance the quality of health care in the Goleta Valley and Santa Barbara County."
Brown's legal practice focuses on the representation of clients before governmental agencies in land use and environmental entitlement matters. He advises clients on a wide range of complex land use matters, including development of residential and industrial projects, shopping centers, and master plan permits for non-profit and educational and cultural organizations.
Andres Cantero '16, Jenecia Martinez '16 and Thai Viet Phan'16 were profiled in an ABC News feature on first generation professionals graduating from USC Gould.
Tracey L. Chenoweth, JD '08 was promoted to Counsel in Banking at Skadden.
Jeremiah Chung, JD '10 is an Associate with Lee & Ko in Seoul, Korea, where he works in the Cross Border Litigation Practice Group.
Kanika Corley BLC '15, a business and entertainment transactional and litigation attorney with Sedgwick, has been named to the National Bar Association's Top 40 Under 40 Nation's Best Advocates List.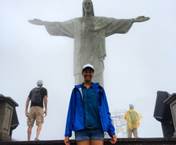 Lauren Fendrick, JD '10 and her teammate, Brooke Sweat, will represent the United States in women's beach volleyball at the Summer Olympics in Rio. The two have played in over 25 international tournaments, eight of which they finished in the top-five. (Photo courtesy of Lauren Fendrick.)
Todd G. Friedland, JD '96, partner at Stephens Friedland LLP, was named as president of the Orange County Bar Association.
In April, the Long Beach Japanese Cultural Center, Long Beach Harbor Pioneer Project and the Long Beach Public Library co-sponsored a screening of Lil Tokyo Reporter, which details the life and work of Japanese American civil rights activist Sei Fujii, JD 1911, publisher of The Kashu Mainichi (California Daily News). The film was produced by Jeffrey Chinn MFA Cinematic Arts '16.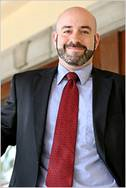 Douglas Goldwater, JD '04, a partner at Ferguson Case Orr Paterson LLP whose practice focuses primarily on family law, has been named to the 2016 Rising Stars list of Super Lawyers for the third year in a row. Goldwater is a past president of the Ventura County Family Law Bar Association and is currently a board member of the Ventura County Bar Association.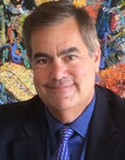 Henry D. Gradstein '79 (pictured), Richard B. Kendall '79 and Howard Weitzman '65, were named in the 2015 Daily Journal California's Top Entertainment Lawyers List. Gradstein was also named in Billboard Magazine's 2015 "Top Music Lawyers" list.
Alex Grager, JD '04 has returned to Feinberg, Mindel, Brandt and Klein, LLP as Senior Counsel. A Certified Family Law Specialist, he "represents clients in all stages of family law proceedings, from inception through trial or settlement, and post-Judgment. Alex has successfully negotiated and litigated a number of high asset cases, high-conflict custody cases, and he also has an expertise in domestic violence matters."
Anthony Greene, JD '14 was recently hired by Alston & Bird in New York. Previously, he was Law Clerk to The Honorable Catherine E. Bauer in the United States Bankruptcy Court.
In March 2016, Steven M. Hernandez, JD '96 was promoted to Assistant Assessor for Los Angeles County. Hernandez has been with the Office of the Assessor since 2013. Previously, he served as Manager for both Los Angeles County's Contracts Administration for the Department of Health Services and the Internal Services Department. He is an Executive Committee Member of the Los Angeles County Management Council, where he was Chair of the Education Committee from 2008-2011. He was also an Adjunct Professor at California State University, Los Angeles, where he earned his B.S. in Industrial Management.
Hernandez is Chair of the Class of 1996 USC Gould 2016 Reunion Committee.
Elyze Iriarte, JD '01 was nominated to the Superior Court bench in Guam by Governor Eddie Baza Calvo. In private practice for 15 years, Iriarte served as an associate and partner of Carlsmith Ball LLP and as founding partner of Iriarte Camacho Calvo Law Group, LLC. Currently, she is secretary to the Guam Solid Waste Board of Directors and a board member of Invest$Smart, a nonprofit organization focused on financial literacy. In addition, Iriarte is a member of the Guam Women's Chamber of Commerce and the Guam Chamber of Commerce. She has been involved in a number of local community organizations, and in 2014 she was named as one of Guam Business Magazine's "Top 40 Under 40."
Edith (Lopez) Jasper, JD '09 has announced the formation of her new partnership, SJM Law Group, LLP, which focuses on disability rights and education.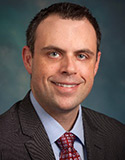 Thomas Kearney, JD '04 (pictured) was made partner at Akerman. Based in their Washington, D.C., office, he will enhance the Practice Group's experience in federal and state compliance as well as operational support capabilities. Thomas joined Akerman from the Consumer Financial Protection Bureau's Office of Regulations, where he played a key role developing and drafting multiple mortgage originations related rulemakings.
Lisa Kolieb JD/MBA '04 was named as one of five new partners in Akerman's Los Angeles office. Kolieb regularly appears before planning commissions, city councils, and other governmental agencies in matters involving land use approvals, environmental and regulatory permits, and local discretionary approvals associated with alcohol licensing on behalf of real estate developers, owners, retailers, and other clients. She regularly conducts land-use due diligence evaluations for property owners, developers, and institutional lenders. Her experience also includes substantial work with CEQA, the Subdivision Map Act, the Mello Act, and the Public Records Act. Kolieb represents clients in connection with government contracts and bid protests, and is well-versed in providing political and public relations assistance to both private sector and public sector clients. She also assists clients with land use litigation, defending development projects against CEQA and other land use-related claims.
Los Angeles District Attorney Jackie Lacey, JD '82 was named as Prosecutor of the Year by the Los Angeles County Bar Association (LACBA) Criminal Justice Section at their Annual Criminal Justice Awards Dinner in May.
Archana Lannin, JD '12 is now an Associate at DLA Piper, LLP in Los Angeles.
Te'Aira Law, JD '12 and her husband announce the birth of their first child, Caleb.
Jaime L. Lee 2006, JD 2009, CEO of Jamison Realty, Inc., is currently serving on the Board of Administration of the Los Angeles City Employees' Retirement System at the appointment of Mayor Garcetti. Recently, she has been named as president-elect of the USC Alumni Association Board of Governors. Lee will serve as president in 2017-18.
Harry J Leonhardt, Esq. '83 J.D. recently returned from Camp Justice in Guantanamo Bay, Cuba where he served as legal monitor at the trial of Khalid Sheikh Mohammad, who stands accused of involvement in the 9/11 terrorist attacks, and four other alleged co-conspirators. Leonhardt served in this capacity on behalf of Pacific Council on International Policy, where he is a member of the National Security Committee and the GTMO Task Force.
After beginning his legal career as an attorney at Lyon & Lyon in Los Angeles as a patent litigator, Mr. Leonhardt served as a senior business executive and/or General Counsel at six pharmaceutical/biotechnology companies, including Allergan, Nanogen, Genoptix, Senomyx, Amylin Pharmaceuticals and Halozyme Therapeutics, where he currently serves as Senior Vice President, General Counsel, Chief Compliance Officer and Corporate Secretary.
Paul Maxon, JD '03 won Case of the Year from the Colorado Trial Lawyer's Association for Basevitz v Fremont RE 2 School District, et al.
Steve Mindel, JD '85, Managing Partner at Feinberg Mindel Brandt & Klein, LLP, speaks and writes extensively on divorce and family law. He was recently interviewed by People Magazine, for an article on Gwyneth Paltrow and Chris Martin's divorce, and by Good Morning America regarding the custody battle between Madonna and Guy Ritche. In addition, Steve is a contributing writer for The Huffington Post and Divorce Magazine.
Christine Nitoff, JD '12 is now an Associate with Murchison & Cumming in Los Angeles.
Alyson Parker, JD '09 recently accepted a position with the California Office of the Attorney General in the Health, Education and Welfare Division. Previously, she was an attorney with Quinn Emanuel, Seconded In-House Counsel with Sumitomo Chemical Company in Tokyo, and most recently, an Associate with Pillsbury Winthrop Shaw Pittman, LLP.
Superior Court Deputy General Counsel Sheila Recio, JD '98 was selected by Orange County judges as one of the court's two new commissioners.
Belynda Reck '92 was named partner at Reed Smith. Formerly a partner at Hunton & Williams, Ms. Reck has more than 22 years of experience litigating environmental issues in both state and federal courts.
Jasmyn Jones Richardson, '13 recently accepted a position as a trial attorney in the Civil Rights Division, Voting Section at the Department of Justice.
David Ring, JD '90 was named as 2016 President of Consumer Attorneys Association of Los Angeles.
In April, Richard Romero, JD '06 and colleagues launched a new partnership, Devaney Pate Morris & Cameron, LLP. Romero was selected for the San Diego Super Lawyers "Rising Stars" in 2016 for the second year in a row.
Robert (Bob) Rosenberg BS '66, JD '69 was named as the State of California's No. 1 Real Estate Solo Practitioner by the Super Lawyers National Business Edition for the third consecutive year. He continues his transactional real estate practice in Beverly Hills.
Stephanie Schroeder, JD '91, Executive VP of Business & Legal Affairs at The Jim Henson Company, was featured in the Daily Journal (2/8/11).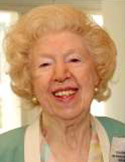 Selma Moidel Smith, JD '41 (pictured) was honored with the American Bar Foundation's Inaugural Life Fellows Achievement Award on February 7.
Michelle Stover, JD '10 was appointed as Corporate Counsel at Ambry Genetics Corporation in January 2016.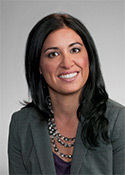 Elena Villasenor Sullivan, JD '04, a Texas trial attorney who primarily handles high stakes business litigation, was selected for the 2016 Texas Super Lawyers - Rising Stars list by Thomson Reuters.
Lindsay Toczylowski, JD '08 is Executive Director of the Immigrant Defenders Law Center, which advances social justice for Southern California's most marginalized immigrant and refugee communities.
Karen B. Wong (1986), a partner with Milbank, Tweed, Hadley & McCloy, was named one of the Daily Journal's 2016 "Top Women Attorneys" in California.
Christine Wozniak, JD '15 writes that she is taking part in the Remote Year, which brings together a community of 75 professionals from across the globe to spend a year, working, travelling, and exploring 12 cities around the world. Spending one month in each city, the community connects with local cultures and business ecosystems, forming lifelong, borderless personal and professional relationships along the way.
Southern California Super Lawyers recognized Raul Zermeno, JD '08 (1986), an associate with Fisher Phillips, as one of the Rising Stars in its Southern California Super Lawyers 2016 Edition.
---
In Memoriam
Roger Anawalt, LLB '49, was a WWII U.S. Army veteran who served in France, Japan and the Philippines. Upon his return to the U.S., he earned his law degree from USC and worked in the legal and corporate secretarial field in California.
An avid dancer and musician, he was a member of the New Horizons Band. He also completed 32 marathons, the last one when he was 72 years old!
Roger passed away on Jan. 31 at the age of 97. He was predeceased by his son Eric, and he leaves behind his wife Audrey, daughter Robin, son Greg, stepson Clifford and grandchildren Paige and Jack.
Richards D. Barger, '53 passed away on January 17, 2016. Barger served on the USC Gould Board of Councilors for nearly 20 years. His distinguished six-decade legal career included serving as California Insurance Commissioner from 1968 to 1972, a post to which he was appointed by then-Governor Ronald Reagan. He remained active as a practicing lawyer at Hinshaw & Culbertson LLP until shortly before his death. Barger was president of the National Assn. of Insurance Commissioners and started the Federation of Regulatory Counsel. He co-founded Barger & Wolen LLP, which he grew into one of the nation's leading insurance law firms and which merged with Hinshaw in October 2014.
Suzanne L. Biggs, JD 1977, of Del Mar passed away on October 11, 2016 in San Diego at the age of 68. She was a biotechnology and pharmaceutical patent and intellectual property attorney, major law firm partner and former patent attorney with Chevron in San Francisco. Biggs married Jeffrey Petit, a Navy officer and aviator, in 1992. They had a great life of love and adventure together: a SCUBA trip honeymoon in Palau, skiing expeditions, global travel from Munich at Oktoberfest to exploration of the jungles of Borneo. They also enjoyed hiking, running and caring for their Weimaraners together.
Max Blecher, JD 1955, passed away on October 25, 2017 at the age of 84. Blecher, a legendary antitrust litigator, was a founding member of Blecher, Collins & Pepperman. In 1998 - 43 years after his admission to the Bar - he was honored as the California State Bar Antitrust Section's 'Antitrust Lawyer of the Year.' Nearly 20 years later, in 2017 Best Lawyers in America named him 'Los Angeles Antitrust Litigator of the Year. Blecher is survived by his wife of 64 years, Sally, daughter Melodee, and grandson Brant.
Richard Eckardt, JD 1966, passed away at age 79. Eckardt practiced business law, most recently with Walker, Wright, Tyler and Ward, and was co-founder of the USC Lambda LGBT Alumni Association. He also served as a USC Lambda co-president (1994-1995) and board member. Eckardt was involved with OUTlaw, USC Gould's LGBT student organization, and received a USCAA Widney Alumni House Award in recognition of his outstanding service to USC and the Trojan Family.
Walter C. Foster, LLB '50, passed away on July 15, 2016. During WWII, Foster served with the 874th Airborne Engineer Battalion in North Africa. He returned to Los Angeles and served as City Attorney at City Hall and at the Harbor Department. Later, he worked for Dart Industries and as an independent legal consultant. Foster also volunteered with Habitat for Humanity. He and his wife, Ethel M. Foster, were married for 47 years and raised three children.
William Genego, who was instrumental in the success of Gould's pioneering Post Conviction Justice Project, passed away in March 2017. A member of the Gould faculty 1981-1989, Genego rose to the rank of Clinical Professor of Law, before he went into private practice, focusing on criminal defense and appellate litigation.
Professor Scott Bice, who was dean during Genego's time on the faculty recalled Genego and his work with the PCJP with fondness and admiration. "Willie and his students provided critical legal assistance to an important population who had no access to legal services. He was a valued colleague and a popular teacher who inspired his students to pursue public interest careers."
In addition to leading the PCJP, Professor Genego taught courses in criminal procedure, evidence, trial advocacy, and appellate litigation.
Paul J. Geragos, JD '56, beloved husband, father and grandfather passed away peacefully at his home in La Canada Flintridge on October 21, 2016 at the age of 89. Born in Evanston, Illinois to two Armenian Genocide survivors, Geragos was raised with his sister by a single mother after his father died at a young age. After the family moved to Los Angeles, Geragos graduated from UCLA with a bachelor's degree in International Relations. Following his graduation from USC Law School, he became a Deputy District Attorney. Geragos had an illustrious legal career spanning nearly 60 years. During the first 13 years of his professional career he was a hard charging Major Crimes Prosecutor with the LADA's office. Following this he became a solo practitioner for nearly 11 years until he partnered with his son Mark and formed Geragos & Geragos. Years later his son Matthew joined the firm.
During his legal career as a District Attorney Geragos prosecuted over 20 death penalty cases and never lost. In private practice he defended 17 death penalty cases and not one of his clients ever received the death penalty. He served on the board of many legal organizations including CALJIC, as well as serving as General Counsel for the Western Diocese of the Armenian Church of North America for over 40 years. Paul was an avid Cubs fans, dedicated USC Trojan and a member of the most celebrated USC law school class of all time. Ultimately, however, Paul's proudest accomplishment was his family.
Geragos is survived by his wife of 63 years, Betty Jane (Krajian), son Mark and his wife Paulette (Kassabian) and their two children, Teny and Jacob; His son, Matthew (USC Business 1980) and his wife, Karen (Agajanian) (USC Business 1983) and their two children, Rachel (Kazanjian) (USC Comm 2010) and Michael (USC PPD 2013 and USG President 2013); and his son, Michael and his daughter Ruby.
Orange County criminal defense attorney William "Bill" Kopeny, JD '74, died on June 7 of a heart attack at age 65. Kopeny handled a range of high profile cases, including the defense of Theodore Briseno, one of the four Los Angeles police officers accused in the 1991 beating of Rodney King.
Bernard A. Leckie BS '57, JD '59: Dec. 16, 2016. Of counsel to Meserve, Mumper & Hughes LLP, Leckie co-founded the USC Legion Lex William P. Gray Inn of Court in 1989 as his law practice focused on general civil litigation, trial practice, family law, personal injury, corporate, real estate, probate and insurance matters. Leckie handled many high-profile cases, which included representing O.J. Simpson in a child custody case.
At his passing, he was a member of the USC Legion Lex (Orange County) Board of Directors and served on the Board of the William P. Gray Inn of Court. An arbitrator for the American Arbitration Association and the Orange County Superior Court, Leckie served as a judge pro tem for the Orange County Superior Court, a member of the State Bar Disciplinary Committee and chairman of the State Bar Preliminary Investigation Panel.
As a USC law student, Leckie received the Law Week Award for highest scholastic progress in 1959. Leckie was an honorably discharged veteran of the United States Army. He is survived by his wife Maryanne (Hammatt); son Scott and daughter Karin.
On April 19, USC Gould Board of Councilors member emeritus Charles Lyons, Jr. BS Marshall'50, LLB '53 passed away at his home in Lakewood, CA. Lyons was an attorney and businessman with expertise in golf manufacturing and real estate. After graduating from the law school, he launched a personal law practice in San Fernando while managing his father's farming businesses. He later co-founded the Lynx Golf Company, founded Holiday Golf Corporation (later Golf Products Inc.), developed The Lyons Business Center, an industrial park in Paramount, California; started a restaurant development in Buena Park, and served as executive producer of a feature film.
In addition to his service to the law school, he served on the Board of Councilors of USC Keck School of Medicine and the Board of Lakewood Regional Hospital and Medical Center.
He and his wife, Mary Lou, were married for 66 years. Together, they raised a family of Trojans; two of their three children, a son-in-law, and three of their grandchildren graduated from USC.
A WWII U.S. Army veteran, Noel Harding Merrihew (Dornsife BA' 44, LLB '52) passed away on Feb. 19. He was 96. Merrihew worked for the State of California Division of Corporations for 25 years. He retired in 1982.
He was married to his wife Dorothea for nearly 35 years before her death in 1992. He leaves behind his children, Kirstin Merrihew, Sigrid Palmer, and Rolf Merrihew; granddaughter, Jennifer Palmer; a niece, and two nephews.
Richard T. Morrow, JD 1950 died in San Diego on July 4, 2017 at the age of 90. Prior to his education at Gould, Morrow served in the U.S. Navy. While at USC, Morrow served on the Law Review and was elected to the Order of the Coif for outstanding scholarship. Morrow began working for Walt Disney Productions in 1953 as the third member of their in-house legal department. He was named Vice-President of the company in 1964 and was named General Counsel in 1969. He also served on Disney's Board of Directors and was a Trustee of the Roy Disney Family Foundation for 14 years. Morrow was active in the Bar Association at the city, county and state levels. In 1984 he was selected by the Los Angeles County Bar Association as the Outstanding Corporate Counsel. He was also honored to be elected to the Academy of Motion Pictures, Arts, and Sciences.
Allen Neiman LLB 1956 passed away peacefully at his home in Santa Monica on Nov. 14 at the age of 88.
Born in Chicago in 1929, Neiman and his family moved to Los Angeles 12 years later. He obtained his BS degree from UCLA in 1950 and immediately enlisted in the United States Air Force. Afterwards, he attended USC Gould School of Law and graduated with honors in 1957.
Neiman established his first law firm in 1957 and practiced law for more than 50 years, specializing in commercial litigation and family law. In 1980, he became the Honorary Consul General for Burkina Faso. Neiman was the longest serving member of the Los Angeles Consular Corps; he served on the Executive Committee and held multiple offices in the organization.
Active in the civil rights movement throughout his career, Neiman was formerly vice president of the American Civil Liberties Union, Southern California chapter. In the 1960s, he was a volunteer civil rights worker in Mississippi and worked on voter registration of African Americans and other important issues.
In 2012, USC Gould School of Law was endowed with the Allen Neiman & Alan Sieroty Lecture in Civil Liberties to commemorate work in this field and support it well into the future. The series has sponsored lectures that have included Justice Albert Sachs, Hon. Jed Rakoff and Justice Goodwin Liu.
Neiman traveled throughout the world, was an avid reader and loved all types of music from bluegrass to opera.
He is survived by Deanne, his wife of 31 years; their five children and several grandchildren.
A Navy veteran of the Korean War, Donald R. Perry LLB '60 passed away on February 19 after a prolonged illness. He attended Cal State LA and USC Law School and went on to serve as an FBI Agent in Detroit, MI, later returning to California to pursue his legal career. Perry practiced law for 45 years, and earned a reputation as a noted bankruptcy attorney.
John J. 'Jack' Quinn BA, JD 1954 died on March 26 at the age of 84. As a prominent and highly respected litigator for more than 50 years, he helped lead Kadison, Pfaelzer, Woodard, Quinn & Rossi and then formed Quinn, Kully & Morrow, which became the core of the Los Angeles office of Arnold & Porter Kaye Scholer LLP, an international law firm. Quinn was the youngest president of the Los Angeles County Bar Association, first as Chair of the Junior Bar Association and later in the same role with the Senior Bar Association.
Steven J. Saito, JD '84: Jan. 5, 2017. Saito worked at Stanley Mosk Courthouse for 26 years as an in-house probate attorney. He is survived by his wife Deborah.
Judge Bernard S. Selber, JD '42 died on June 1 at the age of 98. Up until his death, Judge Selber had been the oldest surviving alumnus at USC Gould School of Law. He was an attorney, superior court judge, private arbitrator and past Senior Vice President of City of Hope National Medical Center.
Allison Shearmur, JD 1988, Hollywood producer and executive, died on Jan. 19 at age 54. Shearmur worked as an executive at Disney, Universal Paramount and Lionsgate before becoming a producer in 2011. She was the force behind some of the biggest blockbuster franchises in recent years such as the 'Hunger Games;' 'Rogue One: A Star Wars Story;' 'Pride, Prejudice and Zombies;' 'Cinderella' and the upcoming 'Solo: A Star Wars Story.'
Shearmur graduated from the University of Pennsylvania and USC Gould School of Law. She launched her career in film and television as an assistant to Oscar-winning producer Stanley Jaffe after winning a contest at Penn that included lunch with him. She is fondly remembered as a champion for women in the film industry.
Shearmur is survived by her husband, film composer Ed Shearmur, two children, her parents and threesiblings.
Kenneth Ronald Silk, JD '61 received his bachelor's degree at USC majoring in political science and being Phi Beta Kappa. In 1961 he graduated from USC law school where he was 3rd in the class and articles editor of the law review. Silk passed the state bar exam and was admitted to practice in 1962. He served in the Air Force Reserve from 1961-1967 at March Air Force Base as a clerk and attained the rank of staff Sergeant.
Silk practiced law for 40 years until his retirement in 2002. He did research work and document preparation for other attorneys, argued in court on law and motion matters, and served as attorney for some executors in probate estates.
He and Lorrin C. Brown were domestic partners since 1985. Silk traveled to all seven continents, around 70 countries and most states.
Silk was active in the Democratic Party serving on the LA Democratic County Committee and as Secretary and the Board of Stonewall Dem. Club, Democrats for Israel and Action Democrats. He was an alternate at the 1992 Democratic Nation Convention that nominated Clinton and delegate to many California Democratic state conventions. Since around 1988 he has been on the board of Democratic Party of the San Fernando Valley.
A native of Minneapolis, the Hon. Sheldon "Shelly" Sloan, JD '61 was appointed by Governor Ronald Reagan as a judge to the Los Angeles Municipal Court (now Superior Court), and sat on the bench for three years before returning to private practice. He was a partner with Lewis Brisbois Bisgaard & Smith LLP, where he was chair of the Government Relations Practice, focusing on government relations and real estate.
Judge Sloan was a highly regarded community leader, serving in a variety of professional and civic roles. He was the 82nd president of the State Bar of California, chair of the Federal Judiciary Advisory Committee, president of the Los Angeles County Bar, president of the LA County Arts Commission and president of the Guardians of the Jewish Homes of the Aging. He earned a B.S. in Business Administration from UCLA before earning his J.D. from USC Gould. He passed away on February 26, 2016.
Thomas A. Vicelja LLB 1961 of Laheina, Hawaii died on July 15, 2017, at the age of 81.
Joseph Wapner 1941/JD 1948: Feb. 26, 2017. A Double Trojan, Judge Wapner became well-known to TV audiences for his 12-year tenure on courtroom reality show, "The People's Court."
Wapner worked in private practice as a lawyer for nearly a decade before Gov. Edmund Brown appointed him to the California Municipal Court. Two years later, Judge Wapner was elected presiding judge of the Los Angeles Superior Court system.
Between earning his undergraduate degree in philosophy and his JD at USC, Wapner served in the U.S. Army as a lieutenant during World War II. He was awarded the Purple Heart and Bronze Star for his service.
"The People's Court" debuted in 1981 and Wapner presided over 2000 episodes.
Upon the news of Wapner's death, Dean Andrew Guzman told CNN: "'People's Court' brought our system of justice into American homes and was truly revolutionary." Wapner is survived by his wife Mickey and sons David Miron-Wapner and Hon. Fred Wapner.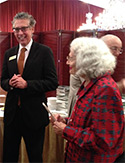 Beverly Hills attorney and realtor Lillian Worthing Wyshak '56 passed away in May. She passed the California bar in 1956 and also served as a certified specialist in taxation law and a CPA. In 2005, she was named as a Super Lawyer Law & Politics in Los Angeles Magazine. Her daughter Susie shared that being a USC Law alumna and attending Gould events was a huge highlight of Wyshak's life, especially in recent years.