Law Degree Certificates
Build skills in dynamic areas of interest by pursuing one or more certificates offered by USC Gould. Our certificates are designed to deepen your knowledge, further prepare you for specific areas of practice and give you a leg up in your chosen career path.
We offer a wide variety of options to best suit your individual needs and career goals, from earning a certificate concurrent with a USC Gould degree, or obtaining a standalone certificate online or on campus. You may also pursue multiple certificates at the same time. Some courses count toward more than one certificate.
RECENT NEWS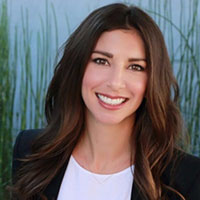 From chemistry to family law
April 12, 2021
Q&A with Nicole Martinez, partner at Higgs Fletcher & Mack and San Diego Gould Alumni Association chair