Transnational Law & Business Certificate - LLM

USC Gould School of Law
Earning a certificate in Transnational Law and Business in addition to your LLM degree gives you an interdisciplinary, global perspective on how to facilitate organizations' engagement in the global market. You'll develop skills in understanding and integrating relevant legal, business and policy matters. The certificate also offers you a credential that demonstrates your specialized training in transnational business and cross-border transactions.
Students are limited to pursuing one certificate with their degree.
Certificate Requirements
To earn the certificate, you must take at least 12 units of mandatory and elective courses. Sample elective courses are provided below. Students must complete at least 8 units of numeric grading within the certificate courses, and should consult with an academic advisor to confirm enrollment in the correct elective courses, as electives may vary by year.
The mandatory courses provide the legal foundation for conducting transnational business from the organizational, transactional and compliance aspects. The elective courses develop the necessary skills for managing transnational business transactions, as well as an understanding of policies and best practices that shape the international framework under which businesses must operate globally. You also will have the opportunity to choose electives from the USC Marshall School of Business and/or the USC Price School of Public Policy that will count toward the certificate.
Mandatory Courses
Business Organizations
Global Regulatory Compliance
International Business Transactions
Core Electives
Contract Drafting, Analysis and Negotiation
Corporate Finance
Cross-Cultural Dispute Resolution
International Arbitration
International Investment Law and Arbitration
International Negotiation and Mediation
International Trade Policy
Mergers and Acquisitions
Public International Law
Securities Regulation
U.S. Foreign Policy and International Law
Price School of Public Policy Courses
The following courses may be taken and credited as Specialized Elective Courses:
Business and Public Policy
Comparative International Development
Marshall School of Business Courses
The following courses may be taken and credited as Specialized Elective Courses:
Corporate Finance
Corporate Financial Strategy
Entrepreneurial Finance: Financial Management for Developing Firms
Financial Analysis and Valuation
Mergers and Acquisitions
Strategic Issues for Global Business
Venture Capital and Private Equity
Not all courses are offered every year. Courses are open to all students, not just those pursuing a certificate. You must earn a cumulative grade point average of 2.6 in your certificate coursework to earn the Transnational Law and Business certificate.
You may petition to waive any required or elective course if you have taken an equivalent course outside of the law school as part of your undergraduate or other graduate degree.
RECENT NEWS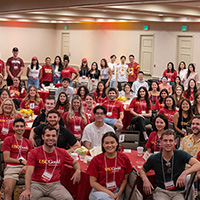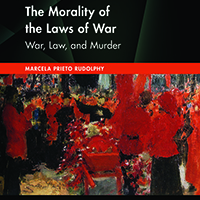 Facing the tragedy of war
September 13, 2023
Professor Marcela Prieto's new book, "The Morality of the Laws of War," argues for strengthening international law to el...