Corporate & Custom Education Partnerships

USC Gould School of Law
In an increasingly interconnected world, it is becoming more important than ever for corporations and organizations to maintain highly skilled, well-educated and motivated teams of employees.
Organizations that develop custom partnerships with the USC Gould School of Law have an opportunity to capitalize on their talent and increase their employee retention. Given the opportunity to enhance their skills through further education, employees experience greater job satisfaction and receive more opportunities for advancement within their organizations.
Interested in learning more about Corporate and Custom Education programs? Reach out for more information:
Why Partner with USC Gould School of Law?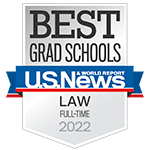 USC Gould School of Law, one of the nation's top 20 law schools, partners with leading corporations and organizations across the country seeking both general and specialized legal training for their employees.
Our programs offer experienced and entry-level professionals an unparalleled legal education to help them enhance their skills and better serve their organizations, including those in the fields of business, government, compliance, engineering, education, entertainment, health care, social work, law enforcement, human resources, patent agencies and a variety of other areas that intersect with law.
USC is regionally accredited by the Western Association of Schools and Colleges (WASC). USC Gould School of Law is accredited by the American Bar Association (ABA), and the online Master of Studies in Law (MSL) degree and the online Master of Laws (LLM) degree have received formal acquiescence by the ABA Section of Legal Education. The prestigious education and connections offered by USC will benefit your employees' work and your organization as a whole.
Benefits for Employees
We work with organizational leadership to assess educational goals for their employees and then to identify programs among our offerings that will provide the educational experience to fit those needs.
With an array of relevant curricula and expertise among our distinguished faculty, we have the ability to arrange outstanding educational experiences to improve the talent of your workplace.
Benefits for corporate partners and their employees include:
Discounted tuition rates for employees of our corporate partners
Personalized application support from our admissions advisors
Individual academic advising and course registration assistance
Flexible and convenient coursework
Courses taught by our prominent faculty of scholars and practitioners
Access to USC's famous Trojan Family network, with connections to more than 11,000 USC Gould School of Law alumni worldwide
Collaborative classroom experiences, with small classes that allow for great student and faculty interaction
Ability to provide talented employees with the legal knowledge and skills you seek to propel your organization
We are happy to work directly with organizations, or through their third-party benefit provider partners.
Leading-Edge Interactive Experience
Our coursework is offered in a unique and interactive online environment, allowing complete flexibility for working professionals to pursue further education on their own time and from anywhere in the world.
Our small classes ensure quality interaction between students and faculty, who are leaders in their respective fields of law.
Academic Programs
We have a wide range of options to suit the needs of your organization and based on your employees' backgrounds, including single courses, certificate programs and degree programs.
The online Master of Studies in Law (MSL) program enrolls candidates who have a bachelor's degree in any field of study. The online Master of Laws (LLM) program enrolls candidates who have a prior law degree from outside the United States. Master's degree programs require 21 units of study, which can be completed in as few as three semesters or as many as six semesters.
Our Certificate Programs:
Certificate programs require 12 units of study, alone or within a degree program, and can be completed in as few as two semesters or as many as four semesters.
Our current set of online courses includes:
Business for Lawyers
Business Organizations
Constitutional Law
Contemporary Issues in HR Compliance
Contract Drafting and Strategy
Corporate Governance
Employment Discrimination Law
Employment Dispute Mediation
Entertainment Law and Industry
Financial Institution Regulation
Global Regulatory Compliance
Health Care Business and Finance
Health Care Compliance
Health Law and Policy
Human Resource Compliance
Intellectual Property: Copyright
Intellectual Property: Trademark
Introduction to Litigation in U.S. Courts
Introduction to the U.S. Legal System
Legal Profession
Legal Research
Mergers and Acquisitions
Patient Privacy Law
Regulatory Compliance
Securities Regulation
Topics in American Law
The application process is simple for employees to complete, and we provide personalized support throughout the process from our admissions advisors. No GRE or LSAT score is required, and the application fee is waived for all corporate partner employees.
Learn more about Corporate and Custom Education programs and online degrees:
RECENT NEWS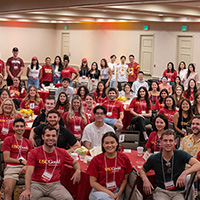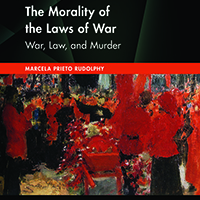 Facing the tragedy of war
September 13, 2023
Professor Marcela Prieto's new book, "The Morality of the Laws of War," argues for strengthening international law to el...