Technology & Entrepreneurship Law Certificate - JD

USC Gould School of Law
Earning a certificate in Technology and Entrepreneurship Law in addition to your JD degree gives you a thorough grounding and hands-on preparation for practice at the intersection of intellectual property and business law. It also offers you a credential that demonstrates your specialized training in this vibrant field.
You may concurrently earn multiple certificates offered by USC Gould. Some courses count toward more than one certificate.
No science or other technical background is required to complete the certificate or any of the qualifying courses.
Certificate Requirements
To earn the certificate, you must take at least 21 units of mandatory courses, core electives and other electives as outlined below:
11 units from the Mandatory Courses
At least 4 units from the Core Electives
No more than 4 units counted toward the certificate may be taken CR/D/F.
Our Technology and Entrepreneurship courses emphasize the importance of acquiring both strong legal skills and familiarity with business concepts. The curriculum features a combination of lecture-style and skill-based courses taught principally in a workshop format. The courses go beyond the doctrinal and policy-oriented offerings in a traditional curriculum to provide you with experiential training that prepares you for practice.
Mandatory Courses
Patent Law
Business Organizations
Taxation
Core Electives (at least 4 units required)
Business Planning
Counseling the Startup
Deal Strategy, Structure and Negotiation
Deals
Digital Media Transactions
Intellectual Property Licensing
Intellectual Property Litigation
Patent Litigation
Patent Drafting and Prosecution
Technology Transactions
Television and Digital Media: Business and Production Issues
Topics in IP: Intellectual Property Litigation
Transactional Planning in Digital Media
Venture Capital and Emerging Companies
Venture Capital Law and Finance
Electives
Antitrust
Business Bankruptcy
Business for Lawyers
Communications Law
Computer Crime Law
Contract Drafting, Analysis and Negotiation
Contract Drafting and Negotiation
Contract Drafting and Strategy
Contract Negotiation and Strategy
Corporate Finance
Corporate Taxation
Cyber Crime and Policy
Cyberlaw: Legal Issues Impacting Providers and Users of Internet Services
Entrepreneurial Opportunities in Online Dispute Resolution
Fundamental Business Principles
General Counsel Practicum
Information Privacy Law
Intellectual Property
Intellectual Property and Technology Law Clinic
Legal Technology
Mergers and Acquisitions
Negotiation Skills
Partnership Taxation
Partnerships and LLCs
Secured Transactions
Securities Regulation
Small Business Clinic
Topics in Corporate Law: Legal Negotiation
Video Game Law in Practice
Not all courses are offered every year.
Other courses at USC Gould or other schools at USC or other universities may count as electives or may substitute for mandatory courses with approval from the associate dean for Academic Affairs.
This past summer I worked in Palo Alto, California, at Wilson Sonsini Goodrich Rosati in the intellectual property litigation department. I will return to Wilson and Sonsini as an associate after graduation. I am hoping to work with copyright and trademark, and learn more about those areas of law. With the internet and the law constantly changing, I expect this to be an exciting practice to pursue.

Ava Miller, JD 2017
With a BA in physics and material sciences, I wanted to become a patent practitioner. I passed the patent bar very easily after completing Patent Law. In class, we practiced drafting motions and mock court filings. I have taken Patent Litigation, Entertainment Law, Business in Media, Entertainment and Technology classes. The professors are all very well-known, and working in the real world full time, not just somebody who teaches it. This was very valuable to me. I have accepted a full-time job offer from the firm where I worked in the summer, assisting in all kinds of patent prosecution and litigation.

Alexander Kappner, JD 2017
Associate, Knobbe, Martens, Olson & Bear
RECENT NEWS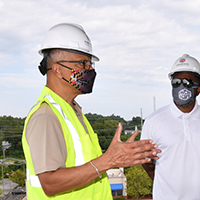 Continuum of Care
November 24, 2020
Boyd Rutherford, JD 1990, focuses on state health issues as Lieutenant Governor of Maryland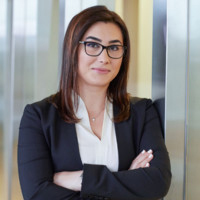 Paying it forward
November 24, 2020
Karine Akopchikyan, JD 2015, VP of Gould's Alumni Association, speaks to the importance of building and keeping relation...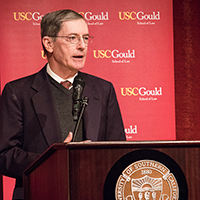 University honors Gould faculty
November 24, 2020
Ron Garet receives Faculty Lifetime Achievement Award, while Tom Griffith and Pauline Aranas named emeriti faculty