Public Interest Law Certificate - JD

USC Gould School of Law
Earning a certificate in Public Interest Law in addition to your JD degree gives you extensive preparation for a career in a wide range of organizations, including legal aid providers, public defenders, social justice agencies, nonprofits and foundations, government agencies, international human rights entities, public interest law firms and firms performing pro bono services. It signals to future employers that you have made a significant commitment to acquire substantive knowledge, practical skills and familiarity with the landscape of nonprofit and government law to prepare you for a successful career.
You may earn multiple certificates offered by USC Gould. Some courses count toward more than one certificate.
Certificate Requirements
To earn the certificate, you must take at least 20 units of mandatory, foundational, elective, skills and clinical or practicum courses as outlined below. In addition, you must complete an upper-division writing requirement and 50 hours of pro bono work.
No more than 4 units counted toward the certificate may be taken CR/D/F. Foundational courses may not be taken CR/D/F.
Mandatory Courses
Foundational Course (choose at least one; may not be taken CR/D/F)
Electives (at least 6 units required) (courses taken to meet the foundational requirement do not also count toward the elective requirement)
Skills Courses (minimum 2 units required)
Clinical or Practicum Courses (minimum one semester required)
Not all courses are offered every year.
You may petition for approval to count elective courses not on the above list that are offered by the law school or another USC school.
Public Interest Law Certificate students may desire to pursue coursework in subjects not currently in our regular curriculum. In this event, the certificate's Advisory Committee will assist the academic dean in determining whether demand is sufficient to warrant engaging an adjunct or visiting professor to offer such a course on a one-time or more frequent basis.
Upper Division Writing Requirement
You must meet the upper-division writing requirement with a paper or other substantial project written for a clinic/practicum or a foundational or elective course. Papers written for other courses may meet this requirement via petition to and approval by the Public Interest Law Certificate Advisory Committee.
Pro Bono Requirement
You must complete at least 50 hours of pro bono service during your time at USC Gould. Students are to log their pro bono hours here From MyPortal, click on "SBA and Student Organizations," then "Public Service Log."
L.A. is one of the best public interest communities in the country. We have some of the nation's most important problems and a large, diverse, passionate, dedicated group of people working on them. Whether it's civil rights, poverty, school reform, immigrant justice, wage theft, or a myriad of other issues, we have organizations and resources and great advocates working here.

Clare Pastore
Professor of the Practice of Law
RECENT NEWS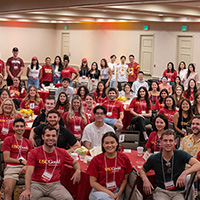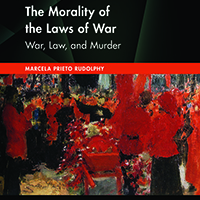 Facing the tragedy of war
September 13, 2023
Professor Marcela Prieto's new book, "The Morality of the Laws of War," argues for strengthening international law to el...