International Human Rights Clinic Hires First Legal Fellow

USC Gould School of Law
Monday, April 18, 2016
USC Gould grad Henna Pithia becomes first IHRC legal fellow
-By Julie Riggott
As a 1L at USC Gould, Henna Pithia '15 discovered the International Human Rights Clinic when she got involved with the Iraqi Refugee Assistance Project, which is a student group advised by the clinic's founder and director, Prof. Hannah Garry.
As a 3L, upon admission to the clinic, she started working on human trafficking cases. "I just loved it," she said. And when she learned about the new Clinical Legal Fellow position upon graduation, she said, "I need to do this. It's my dream job."
One of the main reasons Pithia applied to USC Gould was Prof. Garry. "Getting to work with and learn from her is a once-in-a-lifetime opportunity that has molded me into the lawyer I am today," she said.
Her responsibilities as a one-year Legal Fellow include managing the clinic's trafficking docket and its first asylum case, supervising students and teaching part of the clinic's weekly seminar. She also plans advocacy events and represents the clinic in partner meetings throughout Los Angeles.
"Henna has been an invaluable asset to the clinic," said Prof. Garry. "She is a natural supervisor, teacher and advocate, and our students and clients absolutely love working with her."
Much of Pithia's time is spent working directly with survivors of forced labor, domestic violence and torture. "Working solely on legal research and writing is a great experience, but it's not as meaningful to me as working with a client in person," she said. "When we file these applications or briefs and are successful, our clients are so happy, they cry. It means so much to them, and to be part of that experience is very rewarding."
Update: As of May 2016, Pithia joins the U.S. Citizenship and Immigration Services (USCIS) as an asylum officer. She will review and decide asylum applications from people fleeing persecution around the world and seeking refuge in the U.S.
Read More
RECENT NEWS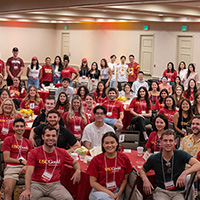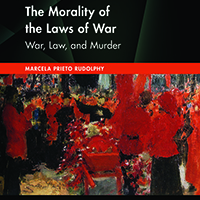 Facing the tragedy of war
September 13, 2023
Professor Marcela Prieto's new book, "The Morality of the Laws of War," argues for strengthening international law to el...