News
USC Gould Students See Hard Work Pay Off
Friday, Jan 27, 2017
By Tina Sayegh
Two of Gould's very own made it all the way to the semifinals of the National Moot Court Competition's west-coast regional rounds. Andrea Hadjiyianni '17 and Monique Matar '17 have been battling to get to the highest level of national moot court competitions since last spring. As they get close to the end of the program, Matar and Hadjiyianni have seen their hard work pay off.
Sponsored by the New York Bar Association, the National Moot Court Competition is the second largest nationwide competition. Competing in it gives law students an opportunity to showcase both their written and oral advocacy skills before actual judges and other notable members of the legal profession. The winners of each regional competition then go on to the final round in New York City.
Not only did Hadjiyianni and Matar win their way to the semifinals as a team, losing to UCLA by a mere .5, but also, at the end of the preliminary rounds, Matar won the honor of "Best Oralist" by a unanimous vote of the regional judges.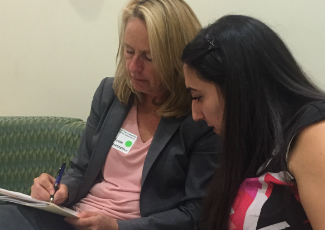 Prof. Rebecca Lonergan confers with Andrea Hadjiyianni '17 during the national moot court competition
"Competing at that level was invigorating. It was the first opportunity I have had to compete against students from other schools," said Hadjiyianni, who was among the 2016 USC Gould
Moot Court finalists
. "The competition itself was the most fun I have had in law school. It was impossible to know what to expect from the judges, and we did not even know which side we would be arguing until mere moments before the arguments began."
Hadjiyianni and Matar are both students in Professor Rebecca Lonergan's "Advanced Moot Court Briefs" and "Advanced Oral Advocacy" courses.
"Gould prepared us for this beginning in our very first year of law school. We write an appellate brief and, after significant instruction, argue the case before an appellate panel as first years," said Hadjiyianni." Additionally, in preparation for the oral argument portion of the competition, my partner and I read legal writing and oral advocacy books recommended by Professor Lonergan."
Competing at this level is a challenging, yet rewarding experience for the students. "I love coaching moot court because it gives me the chance to watch our incredibly talented students, like Andrea and Monique, in action," said Prof. Lonergan. "National moot court competitions always involve complex and difficult issues. They offer our students a chance to put to use all the skills they've been learning here at the law school. Andrea and Monique did that this year. They did a fantastic job, and I was beyond proud of them."
RECENT NEWS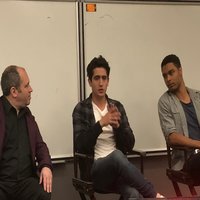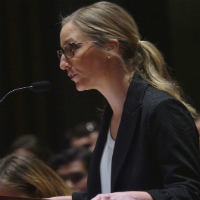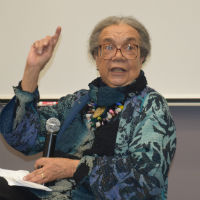 Follow the Need
April 3, 2018
Children's rights pioneer Marian Wright Edelman inspires at USC Gould