Meet Future Trojan Lawyer Elena Sakova
Thursday, November 29, 2018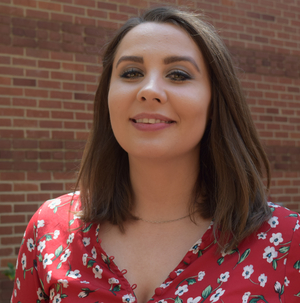 Elena Sakova is earning an LLM at Gould.
Learn some quick facts one of our current LLM students
ELENA SAKOVA (LLM expected 2019) is a business and legal affairs professional with more than seven years of corporate transactional experience in the video game industry managing licensing and publishing deals, IP and global digital distribution.
HOMETOWN: Perm, Russia
PREVIOUS ACADEMIC INSTITUTIONS AND DEGREES/CERTIFICATES: Perm State University, Diploma in International Law, Graduated with Honors
PROUDEST ACHIEVEMENT: Admission to USC Gould is my proudest achievement, as it's always been a pinnacle of both my professional goals and my personal dreams.
AREA OF INTEREST: Technology & Entrepreneurship Law and Entertainment Law
WHY USC GOULD? I don't have a lot of role models, but USC alumni are definitely among them. I've always been inspired by their determination, influence and highest possible level of professional knowledge.
PROFESSIONAL GOALS: To become a top entertainment lawyer. Because USC is inseparable from the DNA of the world's entertainment capital, Gould felt like absolutely the world's right place to achieve that. I will definitely continue my career in video games, as I see it as the most vibrant and powerful segment of entertainment.
FAVORITE CLASS: Entertainment Law (no surprise here!) with Prof. Caroline Vranca and Prof. Larry Sheffield and Intellectual Property by Prof. Susan Seager. As both courses are taught by the entertainment practitioners, all industry insights provided by them are just priceless!
BEST FOOD ON OR NEAR CAMPUS: Wahlburger at the USC Village I also appreciate the selection of healthy snacks at the Law School Cafe, the staff there is super friendly and always makes my day brighter!
STUDENT ORGANIZATIONS: I belong to the USC Women's Law Association.
RECENT NEWS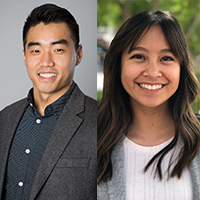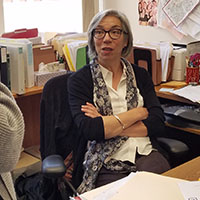 Justice Advocates
August 3, 2019
Led by Prof. Clare Pastore, practicum students work with nonprofits on civil rights, poverty, disability and access.