USC team sweeps the Transactional Law Competition
Wednesday, April 8, 2020
Student teams compete in simulated corporate acquisition contest
USC Gould law students Aparna Bhattacharya, Celia Lown and Shayna Sharim won the Transactional Law Competition held at UCLA on March 6, walking off with awards in the "Best Overall" and "Best Negotiation" categories.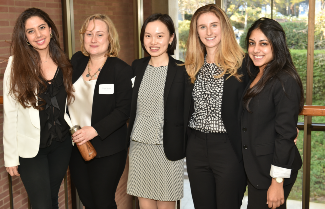 USC Gould teammates with their competitors during the event.
Todd Cheney/UCLA
Gould teams have historically performed well at the annual competition, but it was especially fitting that an all-women team was victorious on International Women's Day.
The event is based on the national LawMeets competition, and challenges participants to use their skills to negotiate a simulated corporate acquisition.
Students draft an acquisition agreement, mark up an opposing team's draft of the acquisition agreement and then conduct live negotiations with teams from other law schools around the country.
This year, experienced practitioners from around Los Angeles judged the competition. Each team's draft agreement was evaluated by four judges with the edited agreement evaluated by two.
"We were fortunate to have Professor Michael Chasalow serve as our coach to prepare for the competition; [he] helped us develop our strategy and taught us about the intricacies of negotiating these types of deals," said the students in a team statement.
The team had prepared strenuously for months and came into the competition with exceptional skills and a strong grasp of the issues, said Chasalow, who also directs the USC Gould Small Business Clinic.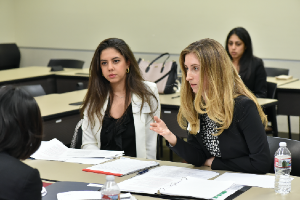 USC Gould team negotiating the corporate aqcuisition.
Todd Cheney/UCLA
Since the "competition is judged by partners from major law firms, the experience provides a great opportunity for feedback," he said "It also makes victory even more meaningful since it is based on the judgement of individuals who do this for a living."
The Class of 2020 teammates said one of the biggest takeaways from this experience was the practical skills that they will be able to use as practicing attorneys.
"Few other courses offer a similar hands-on experience for students," the team added. "While we all are interested in transactional work, it is often hard to conceptualize what senior transactional lawyers do on a day-to-day basis; this competition gave us some insight into that."
RECENT NEWS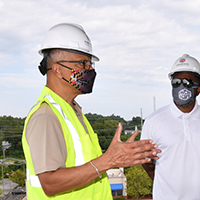 Continuum of Care
November 24, 2020
Boyd Rutherford, JD 1990, focuses on state health issues as Lieutenant Governor of Maryland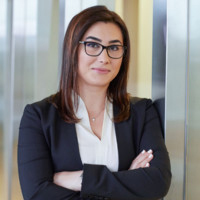 Paying it forward
November 24, 2020
Karine Akopchikyan, JD 2015, VP of Gould's Alumni Association, speaks to the importance of building and keeping relation...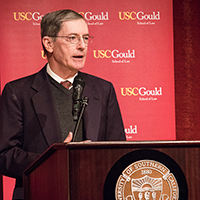 University honors Gould faculty
November 24, 2020
Ron Garet receives Faculty Lifetime Achievement Award, while Tom Griffith and Pauline Aranas named emeriti faculty