Generous contribution by Barbara Bice anchors Public Interest Law Foundation

USC Gould School of Law
Wednesday, July 8, 2020
$2 million estate gift supports Gould School's commitment to public interest law
By Leslie Ridgeway
Barbara Bice's association with the USC Public Interest Law Foundation (PILF) began on the high seas. When her husband, Professor Scott Bice, was early into his career as dean of the USC Gould School of Law, they took interest in the annual PILF auction and came up with a swell idea for an auction item.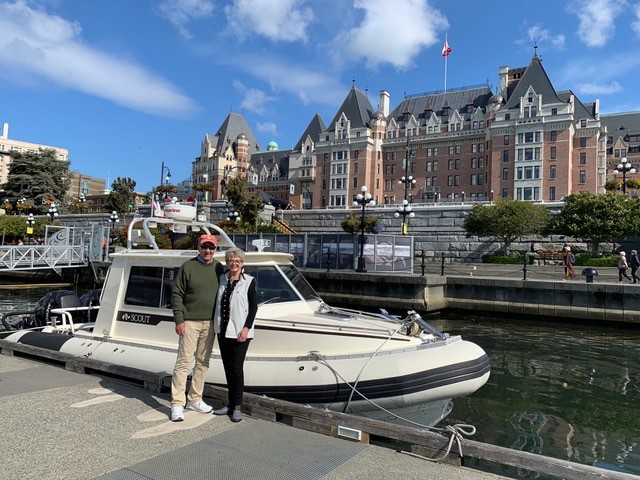 Barbara and Scott Bice with the boat that launched their close association with the Public Interest Law Foundation.
"We had a boat here in the harbor," says Bice, smiling with the memory. "And we would auction off cruises – a day cruise to Newport, then an overnight in Avalon (Catalina Island), then a weekend on the island. The trips provided a memorable bonding with the students. Today some of those kids are our best friends. I think it was through the auction and then seeing all the other activities that PILF coordinated and sponsored that we became very engaged in wanting to help them and wanting to see them succeed."
Bice recently provided a sturdy lifeline to the longstanding student organization with a generous $2 million bequest. With the gift, the USC Public Interest Law Foundation is now named the Barbara F. Bice Public Interest Law Foundation.
Bice, an educator, philanthropist and community leader with a 20-year career as a teacher and administrator in the San Marino Unified School District, says the gift was inspired by strong interest among Gould students in public interest law.
"Two-thirds of this year's 1L class expressed interest in applying for a grant for the summer. That's an incredible increase from 1987 when this program was begun by a handful of students, and there were eight summer internships," she says. "(PILF) has done a fantastic job in motivating students. There's a huge need in the community from underserved populations; as the needs grow, obviously the student interest grows and we want to be able to supply the demand."
She hopes the gift bolsters the Gould School's actions in the area of public interest law: "I also wanted to underscore the very strong commitment that Dean Guzman has made to the program and to the students," she says.
Gift highlights decades of support
The Bices' support of PILF has been unwavering for more than 30 years, highlighted by a Special Recognition Award presented to the couple by PILF in 2000. Bice fondly remembers the day, calling it "an emotional tribute."
"It (the award) was an affirmation of what we had tried to do in the 20 years that Scott was dean, and that was to create this family," she says. "It was wonderful to see that goal realized and to know that our efforts were recognized by the students of PILF. We don't have children but we have thousands of surrogates. Scott has married eight couples, four of them law school graduates. We have lasting memories and friendships."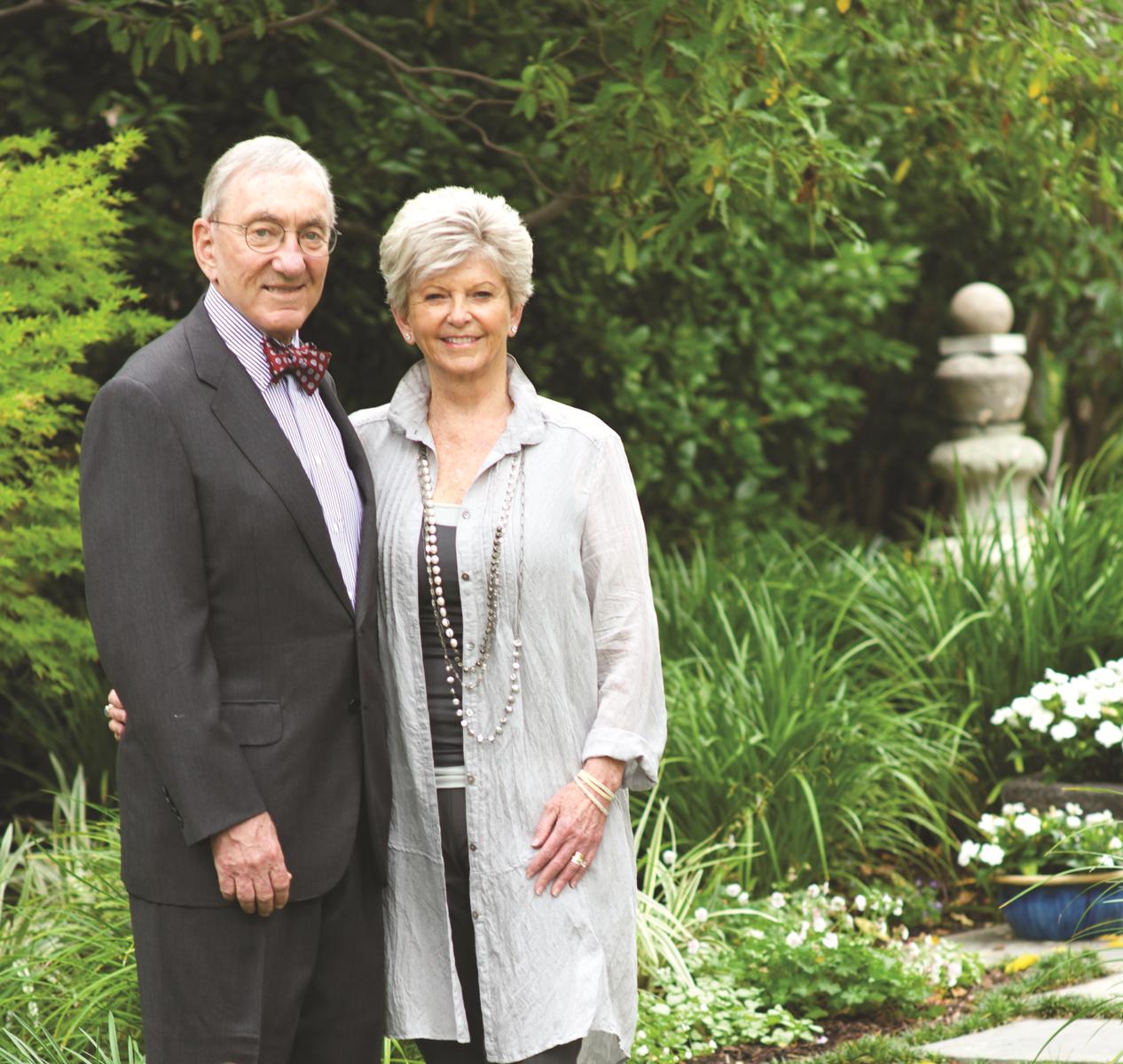 Barbara Bice (with husband Professor Scott Bice) provided a $2 million gift to support the Public Interest Law Foundation.
Those enduring connections impressed Dean Andrew T. Guzman, who noted the reach of Bice's gift well past the classroom.
"Barbara cares deeply about our students," he says. "Her gift has meaningful implications for them not only while they are in school, but also beyond their time here. Public interest experiences have the potential to shape our students' legal careers — and the power to transform the lives of the people and families we all serve. I am enormously thankful to Barbara for this investment in our students and the positive impact that they make. We are pleased to rename the organization in her honor."
An enthusiasm for connection has driven Bice's career choices, beginning with a 20-year stint as an AP English teacher and founding director of the Career Center at San Marino High School, followed by a role as founding executive director for the San Marino Schools Foundation, director of major gifts at Huntington Hospital, and later as the director of volunteers for the 1994 World Cup Soccer games in Pasadena.
"The thread through all those years has been connecting, with students, with organizations, finding spouses, finding jobs, just trying to make connections with people," she says. "Today I am the board chair of a group called True Connection, a nonprofit that promotes social emotional learning for students and adults through self-and social awareness and self-and social management. The thread of my career in education is making meaningful, long-lasting connections."
The value of student organizations
Supporting student organizations is a natural fit for a woman who has dedicated herself to education and career guidance. Bice values student organizations for their role in relationship-building between students and improving communities.
"The work of PILF and so many other Gould organizations goes beyond the classroom, into the community," she says. "These student organizations provide a link to underserved communities and provide direct service to clients. Students help each other and they help the community. It's a very collegial atmosphere that the law school consciously fosters."
Bice cited several examples of PILF's value to law school students, including organizing legal clinics, hosting speakers and discussion forums, and doing pro bono work with local organizations like the Los Angeles Legal Aid Foundation.
"PILF has organized so many interesting panels (that) are open to undergraduates and alums, so they're really reaching out to a broad-based community," she says. "They have a wonderful career fair where they invite nonprofit agencies, and the 2Ls and 3Ls mentor the 1Ls and provide a contact for them. It's a sense of the community that PILF and the other student organizations provide that makes Gould a very special place."
PILF's current president, Mirelle Raza (JD 2021) noted Bice's dedication to philanthropy and education across Los Angeles County, especially at the Gould School.
"For over 30 years she has guided PILF with an unmatched ability to be both a warm mentor and a fierce advocate for public interest initiatives," Raza says. "Mrs. Bice has been an integral part of PILF victories for over three decades. I cannot imagine a more perfect namesake for the Public Interest Law Foundation than Barbara Bice."
Ultimately, the opportunity to give back to an organization that has given so much to Bice is a source of pride and gratitude.
"It's a program that's been dear to my heart for a long time," she says. "I love these kids."
Read More
RECENT NEWS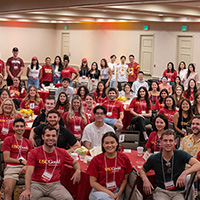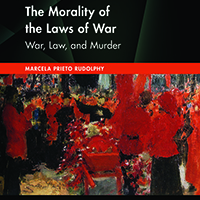 Facing the tragedy of war
September 13, 2023
Professor Marcela Prieto's new book, "The Morality of the Laws of War," argues for strengthening international law to el...