USC Law Magazine: Remembering Professor Edward D. Kleinbard

USC Gould School of Law
Friday, January 8, 2021
Preeminent tax scholar made mark in public, private and academic arenas
By Greg Hardesty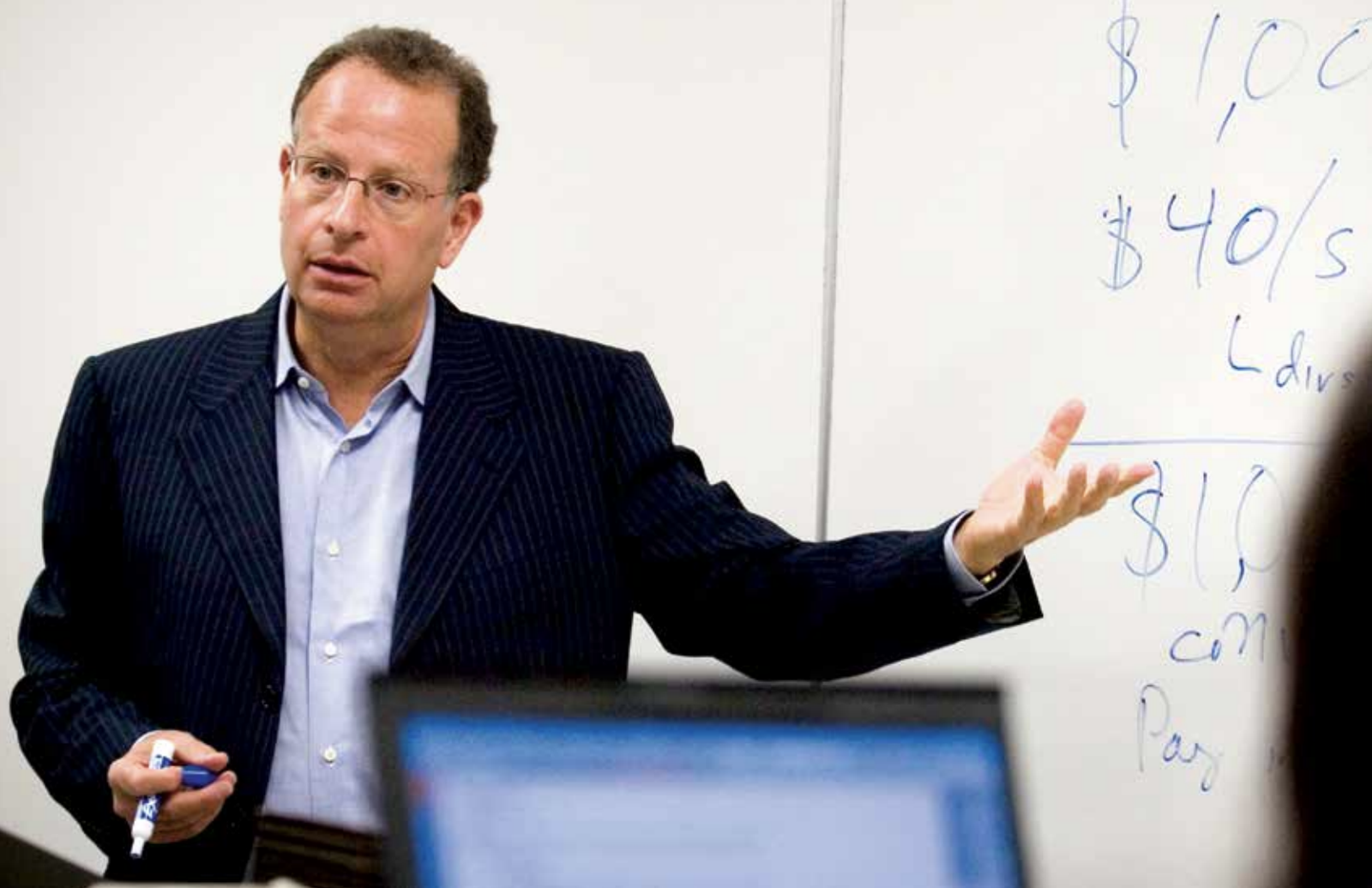 Prof. Ed Kleinbard is remembered as one of the nation's top tax scholars.
In early March, on the day before he entered the hospital for what turned out to be his final surgery in a long and brave battle with cancer, Edward D. Kleinbard, Robert C. Packard Chair in Law at USC Gould School of Law, did what friends and loved ones called "quintessential Ed."
He sent his publisher the final manuscript of his second book, What's Luck Got to Do with It?: How Smarter Government Can Rescue the American Dream (due early 2021 from Oxford University Press), a follow-up to his 2015 book, We are Better Than This: How Government Should Spend Our Money.
Kleinbard's death on June 28, at 68, made national news and sparked tributes from his colleagues at USC Gould.
One of the nation's preeminent tax scholars — whose unusual career arc took him from a renowned New York law firm to Capitol Hill to USC — Kleinbard never dabbled. He pursued anything he took up with passionate intensity.
Kleinbard used his legal brilliance to advocate for fiscal policy (government tax and spending) supportive of a more equitable society. He was a remarkably prolific writer of essays, scholarly articles and op-eds, as well as a go-to expert commentator on topics as diverse as tax rules that allow multinational corporations to shelter what he called "stateless income" to the intersecting economic and philosophical arguments for increased public social spending.
"Ed was appalled by our country's failure to address inequities, which he saw as not only unjust but also as a route to our collective doom," says one of his closest USC colleagues, Alexander Capron, the Scott H. Bice Chair in Healthcare Law, Policy and Ethics.
"Ed thought of legal scholarship as applied moral philosophy," notes USC Gould School of Law Dean Andrew Guzman, the Carl Mason Franklin Chair in Law and professor of law and political science, in a statement. "He understood that basic questions of tax are basic questions of justice and collective commitment."
Kleinbard, who grew up in Rye, N.Y., spent nearly 30 years at the Wall Street law firm Cleary Gottlieb Steen & Hamilton LLP, whose blue-chip clients benefitted from the intricacies of tax laws. While in private practice, he published a series of seminal articles on the taxation of financial products that tax professionals still rely on.
Ultimately, he felt the need for new challenges. As Kleinbard would frequently admonish people, "We're always allowed to get smarter."
In 2007, he moved into government service, as chief of staff at the Congressional Joint Committee on Taxation, which provides nonpartisan advice to lawmakers on tax legislation. Then, in 2009, he returned to his original destination, academia, having planned in college to become a history professor. His father, a successful corporate litigator, recommended the more practical pursuit of law.
Kleinbard is survived by his wife, Norma Cirincione, son, Martin, daughter-in-law, Andrea; granddaughter, Vivian; brother David and sister-in-law Anna; sister and brother-in-law Kathy and Kris Heinzelman; and his companion in his later years, Suzanne Greenberg.
Gregory Keating, the Maurice Jones, Jr., Class of 1925 Professor of Law and Philosophy at USC Gould, found a kindred spirit in Kleinbard when it came to road bicycling. They went on many trips together. Keating enjoyed relaxing over lunch after the accomplishment of a long ride, but Kleinbard often became impatient, getting to his feet and saying "No, no more happiness!"
"At first," Keating says, "I hated that line. Then I realized that it made me appreciate the moments even more. Ed enjoyed those moments every bit as much as I did but he knew you couldn't cling to them. If you try, they slip through your fingers. That kind of happiness is fleeting."
In addition to cycling, Kleinbard loved landscape photography. He was a former fly-fishing enthusiast, and he had a dazzling private collection of more than 100 bottles of vintage wine.
Due to the COVID-19 pandemic, the date of a memorial service has yet to be set.
Read More
RECENT NEWS