Answering the Role Call

USC Gould School of Law
Tuesday, November 16, 2021
LaVonda Reed inspires as first African American dean of Georgia State University College of Law
By Julie Riggott
LaVonda Reed (JD 1997), the first African American to be named dean of Georgia State University College of Law, was attracted to teaching at a young age. Her mom, who taught middle school and high school mathematics, was her role model.
"As a little girl, I played school all the time," Reed says, "kind of mimicking what I saw my mom do." She set up her dolls at the kitchen table and made worksheets for each of them, which she filled out and then graded.
At the USC Gould School of Law, that love of teaching grew. After four years in banking, she was immersed in an academic environment again, and got a taste of teaching as a legal writing instructor in her 2L and 3L years. After practicing communications and corporate law with the international firm of Paul Hastings LLP, she answered the call to academia, joining the faculty at the Louis D. Brandeis School of Law at the University of Louisville and later, the Syracuse University College of Law.
Today, in her new role, she is inspiring others. "It's definitely a huge honor and responsibility," she says from Atlanta, where she lives with her 16-year-old daughter. "I realized I am a role model for our students who maybe have never seen anyone who looks like them doing this, so I take it very seriously."
While Georgia State graduates more African Americans each year than any other college or university in the country, diversity still tops its priorities. "Diversity, inclusion and access is ingrained in all that we do at the university," Reed says. "We would like to see our student body at the College of Law more closely reflect the population of the university at large."
Specifically, she has made financial considerations a priority — fundraising for scholarships, keeping tuition affordable, helping students get jobs. "The American Bar Association has been looking at student debt loads by race," Reed says, "and we know that underrepresented minority students disproportionately take on more educational debt. Many of them want to go into public interest to change or help the communities that they come from. If they're saddled with debt, they often don't have the luxury or freedom of doing that."
Reed, who will also advance Georgia State's initiative to diversify the faculty, had plenty of experience in her previous role as associate provost for faculty affairs at Syracuse, where she was responsible for the university's 1,700 faculty members. She implemented multiple initiatives related to diversity, equity, inclusion and accessibility and created two centers, one for teaching excellence and another for faculty leadership and professional development.
"USC Gould has been extremely impactful on my career and serves as a model of sorts," Reed says. "I had grown up in a military family and had lived all around the world, so when I was looking at law schools, I wanted a school that was relatively small, and very diverse. USC really fit the bill, and I thrived in the environment. It also gave me a vision of what a diverse law school could look like and how diverse the profession actually is in some parts of the country."
Read More
RECENT NEWS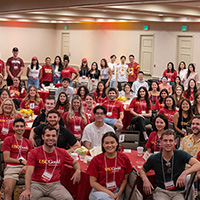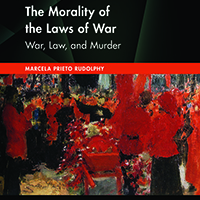 Facing the tragedy of war
September 13, 2023
Professor Marcela Prieto's new book, "The Morality of the Laws of War," argues for strengthening international law to el...