USC Gould School of Law announces $13 million contribution from alumnus Richard Chernick
Wednesday, April 20, 2022
Largest gift in school history supports law school building fund endowment
By Leslie Ridgeway
The USC Gould School of Law today announced that alumnus Richard Chernick and his wife, Karla, have committed $13 million to support the law school's building fund endowment.
Chernick is widely recognized as a trailblazer and leader in the field of alternative dispute resolution, or ADR. The gift is the largest single contribution in the 122-year history of USC's law school.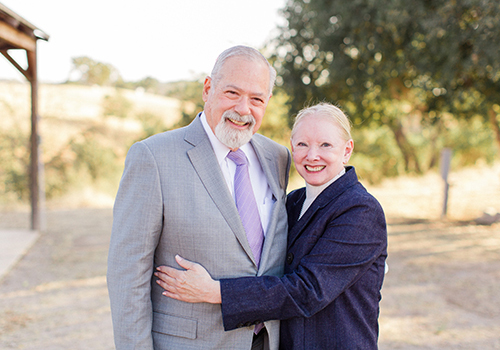 Richard and Karla Chernick
"Richard and Karla Chernick are tremendous friends to the USC Gould School of Law, and bring great heart, compassion, and vision to its community," said President Carol L. Folt. "Because of their generosity, our law school can continue on the path to construct a new state-of-the-art environment for our students and faculty, as well as expand the school's critical and cutting-edge programs. This growth will keep USC Gould among the most forward-looking law schools in our country."
Chernick, who earned his JD from USC Gould in 1970, is vice president and managing director of the Judicial Arbitration and Mediation Services Inc. (JAMS) arbitration practice. He has also served as a lecturer in law at USC Gould since 2014 and is a lifetime member and past president of the law school's Board of Councilors.
"I love what I do," Chernick says of his ADR work at JAMS, based in Los Angeles, "Every day is exciting and different. It requires my complete interest, attention, intellect, and diligence." He also credits USC Gould with helping provide vital opportunities and pathways for his success: "I owe my career to USC."
Chernick's generosity comes at a pivotal time for the law school, which is in the planning stages of a new building.
"Rich has been involved with USC Gould for more than five decades — as a student, alum, instructor, adviser, and advocate," says Dean Andrew T. Guzman. "He exemplifies our dedication to excellence and service, kindly offering his expertise to enrich our school and its students. We are honored by this investment in our future from Rich and Karla. For years to come, their historic gift toward USC Gould's facilities will benefit students, faculty, and staff alike."
Chernick credits then-Dean Dorothy Nelson (now senior Circuit Judge of the U.S. Court of Appeals for the Ninth Circuit) with inspiring his interest in judicial administration as well as in ADR, which became his major practice area at the firm Gibson Dunn. He joined the firm in 1971 and became partner in 1977, specializing in commercial litigation and domestic and international arbitration. USC and Gibson Dunn helped him secure a clerkship with the California Supreme Court, and fellow USC Gould alumnus Bob Warren became Chernick's mentor.
Chernick later became a full-time neutral with the American Arbitration Association, which awarded him the Distinguished Service Award for Outstanding Contributions to the Responsible Use of ADR in 1993, and where he served on the board of directors for 10 years. In 2001, JAMS recruited him to build its national arbitration practice.
A former president of the Legal Aid Foundation of Los Angeles, Chernick also has been involved with the Western Center on Law and Poverty. The center honored him with the Outstanding Legal Services Leadership Award in 1993 and named him a Champion of Justice in 2019.
At USC Gould, Chernick has a long history of involvement, both as a philanthropist and as an educator. He was instrumental in shaping the ADR program, serving as an advisory board member and helping develop a slate of courses and activities "that rivals the best in the nation," Chernick says.
In Chernick's career, he has conducted more than 1,900 domestic and international arbitrations and mediations. He is the author or co-author of leading texts on ADR, employment ADR, and international arbitration and mediation. Chernick is also a former chair of the Dispute Resolution Section of the American Bar Association, the founding president of the College of Commercial Arbitrators, and a member of professional arbitration organizations across the globe.
Read More
RECENT NEWS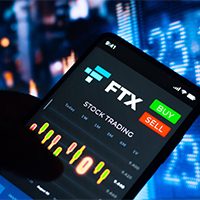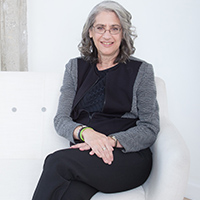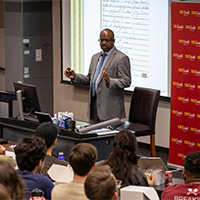 A message of hope
November 16, 2022
Judge Robert L. Wilkins chronicles family journey in 2022 Roth Lecture