Student Spotlight: Cameron Keel (JD 2024)

USC Gould School of Law
Thursday, September 29, 2022
Cameron Keel (JD 2024) is a second-year JD student concentrating her studies in Media, Entertainment and Technology Law. In this Q&A, she tells us about her externship with the American Society of Composers, Authors and Publishers (ASCAP).
How would you describe your externship role?
Cameron Keel (JD 2024)
ASCAP is a performing rights organization. Their job is to collect royalties from businesses that use music and distribute those royalties back to their members (writers, composers, and musicians). My role as an extern was to draft agreements, legal letters, and complaints, assist in negotiations, and complete legal research. I worked directly with six in-house attorneys on both litigation and transactional matters. Some highlights included drafting an advance agreement for a very high-profile artist and handling an estate matter for a former member of my favorite band!
What value has your externship added to your law school education and experience?
This externship provided valuable training in both organizational and substantive skills. Interviewers for 2L jobs were pleased to hear that I had experience working for many attorneys at once because that structure mimics the assignment system in a law firm. I learned how to balance overlapping deadlines and adapt to different management styles. Substantively, I was so glad I got to experience what transactional and litigation projects felt like in practice. This exposure made my decision to go transactional next year much easier!
What advice do you have for students who may be interested in following a similar path to yours?
If you're interested in working in the music industry, networking is not optional! It's so important to chat with others that work in music to learn about what they do. Take every opportunity you can to build your skill set. This industry is full of people who are really passionate about music, so it's key to demonstrate to employers that you're also dedicated to working in the industry long-term.
Also, use the Trojan network! I got my foot in the door for this externship by cold messaging alumni on LinkedIn. USC alums are incredibly generous with their time and are genuinely willing to help, just reach out.

Read More
RECENT NEWS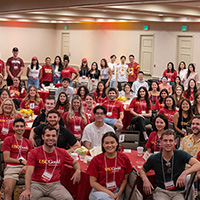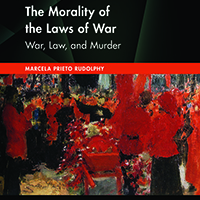 Facing the tragedy of war
September 13, 2023
Professor Marcela Prieto's new book, "The Morality of the Laws of War," argues for strengthening international law to el...