Scott Altman

USC Gould School of Law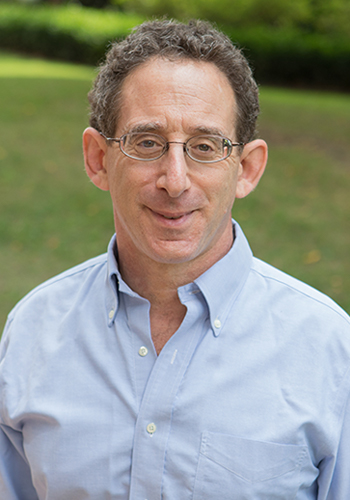 Virginia S. and Fred H. Bice Professor of Law
Email:
saltman@law.usc.edu
Telephone

:
(213) 740-2544
Fax

:
(213) 740-5502
699 Exposition Blvd.

Los Angeles

, CA

90089-0074

USA
Room:
452
Last Updated: November 21, 2022
---
Scott Altman is an expert in jurisprudence, property and family law. In his role as professor at USC Gould School of Law, he teaches Family Law, Property, Jurisprudence and Community Property. He joined the USC Gould faculty in 1988, served as associate dean from 1995 to 2006 and as vice dean from 2007 to 2016.
Altman's recent research focuses on child custody and divorce issues. He has published articles on judicial candor, commodification, coercion, blackmail, threats to litigate child custody, and equality norms applied to child custody. His publications include "A Theory of Child Support" (International Journal of Law, Policy and the Family, 2003); "Divorcing Threats and Offers" (Law & Philosophy, 1996); and "Beyond Candor" (Michigan Law Review, 1990).
Altman earned his BA's degree from the University of Wisconsin, Madison, and a JD, cum laude, from Harvard Law School, where he served as developments chair for the Harvard Law Review. He was a clerk to Judge Dorothy Nelson of the 9th U.S. Circuit Court of Appeals from 1987 to 1988, and he joined the USC Law faculty as assistant professor in 1988. He was named the Virginia S. and Fred H. Bice Professor of Law in 1997.
See Altman's working papers on the Social Science Research Network http://papers.ssrn.com/sol3/cf_dev/AbsByAuth.cfm?per_id=17336
Articles and Book Chapters
"Taking Precautions when Shaping a Child's Future," 87 UMKC Law Review 245 (2019). - (SSRN) - (Hein)
"Reinterpreting the Right to an Open Future: From Autonomy to Authenticity," 37 Law and Philosophy 415 (2018). - (SSRN) - (www)
"Parental Control Rights," in Philosophical Foundations of Children's and Family Law, Lucinda Fergusun & Elizabeth Brake, eds, (Oxford University Press, 2018).
- (SSRN)
"The Pursuit of Intimacy and Parental Rights," in The Routledge Companion to Philosophy of Law (Andrei Marmor, ed., Routledge, 2012). - (PDF)
"A Theory of Child Support," 17 Int'l J.L. Pol'y & Fam. 173 (2003). - (Hein)
"Grateful Victims" (draft)
"Should Child Custody Rules be Fair?," 35 U. Louisville Journal Family Law 325 (1996). - (Hein)
"Divorcing Threats and Offers," 15 Law & Phil. 209 (1997).
"Lurking in the Shadow," 68 Southern California Law Review 493 (1995). - (Hein)
"A Patchwork Theory of Blackmail," 141 U. Pennsylvania Law Review 1639 (1993). - (Hein)
"(Com)Modifying Experience," 65 Southern California Law Review 293 (1991). - (Hein)
"Beyond Candor," 89 Michigan Law Review 296 (1990). - (Hein)
"Case Comment, Posadas v. Tourism Co.," 100 Harvard Law Review 172 (1987). - (Hein)
"Note, The Inalienable Rights of Surrogate Mothers," 99 Harvard Law Review 1936 (1986). - (Hein)
FACULTY IN THE NEWS
Harvard Law School Forum on Corporate Governance
September 25, 2023
Re: Jonathan Barnett
Jonathan Barnett wrote an op-ed piece, based on his forthcoming paper to be published in the University of Chicago Business Law Review, about antitrust regulations and the effects it has on merger review processes. "This inquiry raises serious concerns that legislators and regulators have embarked on a course of action that has an insufficient factual foundation in the digital markets on which competition policymakers have focused," Barnett wrote.
RECENT SCHOLARSHIP
Mugambi Jouet
August, 2023
"Guns, Mass Incarceration, and Bipartisan Reform: Beyond Vicious Circle and Social Polarization," 55 Arizona State Law Journal 239 (2023).
Jonathan Barnett
August, 2023
"Killer Acquisitions Reexamined: Economic Hyperbole in the Age of Populist Antitrust," University of Chicago Business Law Review.
Robin Craig
August, 2023
Robin Craig's article, "The Regulatory Shifting Baseline Syndrome: Vaccines, Generational Amnesia, and the Shifting Perception of Risk in Public Law Regimes," 21 Yale Journal of Health Policy, Law, and Ethics 1-60 (July 2022), was featured in The Regulatory Review on August 31, 2023.