Scott Altman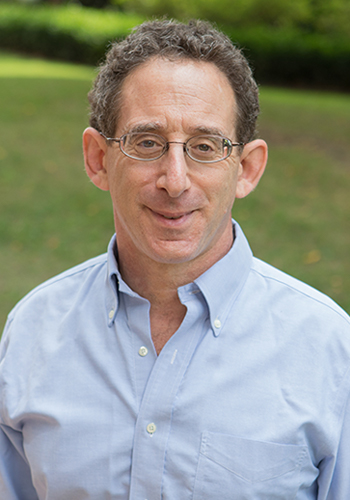 Virginia S. and Fred H. Bice Professor of Law
Email:
saltman@law.usc.edu
Telephone

:
(213) 740-2544
Fax

:
(213) 740-5502
699 Exposition Blvd.

Los Angeles

, CA

90089-0074

USA
Room:
452
Last Updated: January 23, 2019
---
Scott Altman is an expert in jurisprudence, property and family law. In his role as professor at USC Gould School of Law, he teaches Family Law, Property, Jurisprudence and Community Property. He joined the USC Gould faculty in 1988, served as associate dean from 1995 to 2006 and as vice dean from 2007 to 2016.
Altman's recent research focuses on child custody and divorce issues. He has published articles on judicial candor, commodification, coercion, blackmail, threats to litigate child custody, and equality norms applied to child custody. His publications include "A Theory of Child Support" (International Journal of Law, Policy and the Family, 2003); "Divorcing Threats and Offers" (Law & Philosophy, 1996); and "Beyond Candor" (Michigan Law Review, 1990).
Altman earned his BA's degree from the University of Wisconsin, Madison, and a JD, cum laude, from Harvard Law School, where he served as developments chair for the Harvard Law Review. He was a clerk to Judge Dorothy Nelson of the 9th U.S. Circuit Court of Appeals from 1987 to 1988, and he joined the USC Law faculty as assistant professor in 1988. He was named the Virginia S. and Fred H. Bice Professor of Law in 1997.
See Altman's working papers on the Social Science Research Network http://papers.ssrn.com/sol3/cf_dev/AbsByAuth.cfm?per_id=17336
Articles and Book Chapters
"Taking Precautions when Shaping a Child's Future," 87 UMKC Law Review 245 (2019). - (SSRN) - (Hein)
"Reinterpreting the Right to an Open Future: From Autonomy to Authenticity," 37 Law and Philosophy 415 (2018). - (SSRN) - (www)
"Parental Control Rights," in Philosophical Foundations of Children's and Family Law, Lucinda Fergusun & Elizabeth Brake, eds, (Oxford University Press, 2018).
- (SSRN)
"The Pursuit of Intimacy and Parental Rights," in The Routledge Companion to Philosophy of Law (Andrei Marmor, ed., Routledge, 2012). - (PDF)
"A Theory of Child Support," 17 Int'l J.L. Pol'y & Fam. 173 (2003). - (Hein)
"Grateful Victims" (draft)
"Should Child Custody Rules be Fair?," 35 U. Louisville Journal Family Law 325 (1996). - (Hein)
"Divorcing Threats and Offers," 15 Law & Phil. 209 (1997).
"Lurking in the Shadow," 68 Southern California Law Review 493 (1995). - (Hein)
"A Patchwork Theory of Blackmail," 141 U. Pennsylvania Law Review 1639 (1993). - (Hein)
"(Com)Modifying Experience," 65 Southern California Law Review 293 (1991). - (Hein)
"Beyond Candor," 89 Michigan Law Review 296 (1990). - (Hein)
"Case Comment, Posadas v. Tourism Co.," 100 Harvard Law Review 172 (1987). - (Hein)
"Note, The Inalienable Rights of Surrogate Mothers," 99 Harvard Law Review 1936 (1986). - (Hein)
FACULTY IN THE NEWS
CNN
March 31, 2020
Re: Edward McCaffery
Edward McCaffery wrote an op-ed about how the new stimulus bill includes a tax break for the 1%. He said, "Under the change, our rich taxpayer couple... can now deduct an unlimited amount of 'excess losses' in real estate against income from other sources. So now real estate moguls with lucrative day jobs or bountiful capital gains from other investments can go back to living tax-free."
RECENT SCHOLARSHIP
Thomas D. Lyon
January, 2020
"Children's concealment of a minor transgression: The role of age, maltreatment, and executive functioning," (with Shanna Williams and Kelly McWilliams) Journal of Experimental Child Psychology 191 (2020).
Thomas D. Lyon
January, 2020
"The effects of the putative confession and evidence presentation on maltreated and non-maltreated 9- to 12-year-olds' coached concealment of a minor transgression," (with Angela Evans) Journal of Experimental Child Psychology 188 (2019).
Dan Simon
January, 2020
"The Adversarial Mindset," Psychology, Public Policy and Law.