Faculty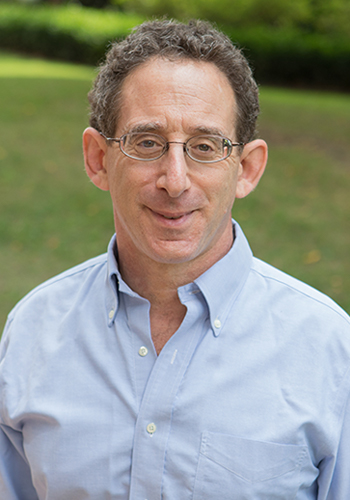 Scott Altman is an expert in jurisprudence, property and family law. In his role as professor at USC Gould School of Law, he teaches Family Law, Property, Jurisprudence and Community Property. He joined the USC Gould faculty in 1988, served as associate dean from 1995 to 2006 and as vice dean from 2007 to 2016.
Altman's recent research focuses on child custody and divorce issues. He has published articles on judicial candor, commodification, coercion, blackmail, threats to litigate child custody, and equality norms applied to child custody. His publications include "A Theory of Child Support" (International Journal of Law, Policy and the Family, 2003); "Divorcing Threats and Offers" (Law & Philosophy, 1996); and "Beyond Candor" (Michigan Law Review, 1990).
Altman earned his BA's degree from the University of Wisconsin, Madison, and a JD, cum laude, from Harvard Law School, where he served as developments chair for the Harvard Law Review. He was a clerk to Judge Dorothy Nelson of the 9th U.S. Circuit Court of Appeals from 1987 to 1988, and he joined the USC Law faculty as assistant professor in 1988. He was named the Virginia S. and Fred H. Bice Professor of Law in 1997.
See Altman's working papers on the Social Science Research Network http://papers.ssrn.com/sol3/cf_dev/AbsByAuth.cfm?per_id=17336
Articles and Book Chapters
"Taking Precautions when Shaping a Child's Future." UMKC Law Review (forthcoming) - (SSRN)
"Reinterpreting the Right to an Open Future: From Autonomy to Authenticity," Law and Philosophy (forthcoming 2018). - (SSRN)
"Parental Control Rights," in Philosophical Foundations of Children's and Family Law, Lucinda Fergusun & Elizabeth Brake, eds, (forthcoming 2018).
- (SSRN)
"The Pursuit of Intimacy and Parental Rights," in The Routledge Companion to Philosophy of Law (Andrei Marmor, ed., Routledge, 2012). - (PDF)
"A Theory of Child Support," 17 Int'l J.L. Pol'y & Fam. 173 (2003). - (Hein)
"Grateful Victims" (draft)
"Should Child Custody Rules be Fair?," 35 U. Louisville Journal Family Law 325 (1996). - (Hein)
"Divorcing Threats and Offers," 15 Law & Phil. 209 (1997).
"Lurking in the Shadow," 68 Southern California Law Review 493 (1995). - (Hein)
"A Patchwork Theory of Blackmail," 141 U. Pennsylvania Law Review 1639 (1993). - (Hein)
"(Com)Modifying Experience," 65 Southern California Law Review 293 (1991). - (Hein)
"Beyond Candor," 89 Michigan Law Review 296 (1990). - (Hein)
"Case Comment, Posadas v. Tourism Co.," 100 Harvard Law Review 172 (1987). - (Hein)
"Note, The Inalienable Rights of Surrogate Mothers," 99 Harvard Law Review 1936 (1986). - (Hein)
FACULTY IN THE NEWS
Inverse
April 20, 2018
Re: Jody David Armour
Jody Armour was quoted about the racist enforcement of marijuana-related crimes. "The 4/20 celebrations should be tempered by a sober recognition that many disproportionately black lives have been sacrificed on the altar of a failed drug war that was racist at its inception and in its execution," Armour said. "More than just a day of celebration, 4/20 should be a day of reckoning in which liberal and progressive politicians are called out for their many years of support for a racist and wasteful war on drugs."
RECENT SCHOLARSHIP
Robert K. Rasmussen
January, 2018
"Puerto Rico and the Netherworld of Sovereign Debt Restructuring," Workshop, Duke Law School, Durham, NC.
Edward Kleinbard
January, 2018
"The Right Tax at the Right Time," Florida Tax Review 21 (2017): 208.
Edward Kleinbard
January, 2018
"The Perversion of the Tax Policy Process," Keynote Address at the USC Tax Institute, Los Angeles, CA.