Niels W. Frenzen

USC Gould School of Law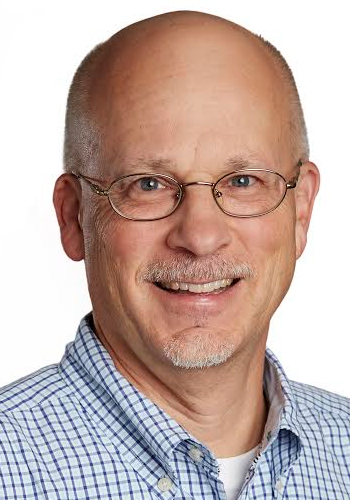 Sidney M. and Audrey M. Irmas Endowed Clinical Professor of Law and Director, Immigration Clinic
Email:
nfrenzen@law.usc.edu
Telephone

:
(213) 740-8933
Fax

:
(213) 740-5502
699 Exposition Blvd.

Los Angeles

, CA

90089-0074

USA
Room:
428
Personal Website:
Link
Last Updated: July 5, 2018
---
Niels Frenzen specializes in immigration and refugee law and is director of the USC Gould School of Law Immigration Clinic. He has been teaching at USC since 2000 and practicing law since 1985.
Frenzen's Immigration Clinic students represent clients and work on different projects, including the LGBT Asylum Project and the Immigrant Detention Rights Project. Clinic students provide legal representation, pursuant to student practice rules, to transgender, gay and bisexual immigrants seeking asylum or protection under the Convention Against Torture. Students also work on advocacy and research projects designed to document and improve the conditions of confinement for detained immigrants through comprehensive inspection visits at detention facilities and by conducting interviews with immigrants detained at the facilities. Clinic students also represent clients in other types of cases, including other types of asylum cases, Violence Against Women Act (VAWA) immigrant visa petitions, crime victim visas (U visa status petitions), general deportation defense, and appeals to the Board of Immigration Appeals and the U.S. Court of Appeals for the Ninth Circuit.
Frenzen also writes and blogs about migration from Africa to Europe (http://migrantsatsea.org and https://twitter.com/MigrantsAtSea). Prior to joining USC, Frenzen practiced with non-profit law offices. His experience includes working as directing attorney of the Immigrants' Rights Project at Public Counsel in Los Angeles; supervising attorney at the Haitian Refugee Center in Miami; and legislative coordinator of the ACLU of Iowa. He has represented many asylum seekers and other immigrants, has litigated federal court cases challenging the mistreatment of noncitizens, and has litigated immigration court national security cases involving classified evidence. He received his BA from Beloit College and his JD from Drake University Law School. He is admitted to the bars of California, Florida, Iowa, and is a member of the Law Society of England and Wales.

Articles and Book Chapters
"Extraterritorial Refugee Protection." In The Practice of Shared Responsibility in International Law (A. Nollkaemper and I. Plakokefalos, eds.) (Cambridge University Press, 2017).
"The Legality of Frontex Operation Hera-Type Migration Control Practices in Light of the Hirsi Judgement." In Human Rights and the Dark Side of Globalisation: Transnational Law Enforcement and Migration Control (T. Gammeltoft-Hansen and J. Vedsted-Hansen, eds.) (London: Routledge, 2017). - (www)
"Responses to 'Boat Migration': A Global Perspective-US Practices." In 'Boat Refugees' and Migrants at Sea: A Comprehensive Approach; Integrating Maritime Security with Human Rights (V. Moreno-Lax and E. Papastavridis (eds) (Brill | Nijhoff, 2016). - (www)
"U.S. Migrant Interdiction Practices in International and Territorial Waters." In Extraterritorial Immigration Control: Legal Challenges (Bernard Ryan and Valsamis Mitsilegas, eds.) (Leiden Martinus Nijhoff Publishers, 2010).
"Recent Developments on the INS' Use of Secret Evidence Against Aliens." In Immigration & Nationality Law Handbook (Vol. II) (American Immigration Lawyers Association, 2001) (co-author).
"National Security and Procedural Fairness: Secret Evidence and the Immigration Laws." In Interpreter Releases: Report and Analysis of Immigration and Nationality Law (Vol. 76, No. 45) (West Group, 1999).
"Not in Their Best Interest: A Report on the US Government's Forcible Repatriation of Guantanamo's Unaccompanied Haitian Children," Florida Rural Legal Services, Miami, 1995 (contributor).
"Selected Evidentiary Issues Relating to Deportation Proceedings." In Immigration & Nationality Law Handbook (Vol. II, Advanced Practice) (R. Patrick Murphy and others, eds.) (American Immigration Lawyers Association, 1994).
"Selected Uses of the Habeas Corpus Petition." In Immigration & Nationality Law Handbook (Vol. II, Advanced Topics) (R. Patrick Murphy and others, eds.) (American Immigration Lawyers Association, 1991).
"El Salvador Under Siege: Report of Independent Legal Delegation to El Salvador," NationalLawyers Guild & Central American Refugee Center, Los Angeles, 1990 (co-author).
"Cuban-Haitian Adjustment Provisions and IRCA." In Legalization - The Advocate's Guide to the New Immigration Law (Bill Ong Hing, ed.) (Immigrant Legal Resource Center, 1987).
"An Overview of Contesting Deportability." In Contesting Deportability (Dan Kesselbrenner, ed.) (National Immigration Project of the National Lawyers Guild, 1987).
FACULTY IN THE NEWS
The New York Times
January 28, 2023
Re: Jody David Armour
Professor Jody Armour was interviewed by the New York Times about the recent policy brutality incident that led to the death of Tyre Nichols. "It's not just a Black and white issue, but a Black and blue one. And when you put on that blue uniform, it often becomes the primary identity that drowns out any other identities that might compete with it," Armour said.
RECENT SCHOLARSHIP
Jonathan Barnett
December, 2022
"The China Innovation Challenge." Center for Strategic & International Studies interview, Washington, D.C.
Robin Craig
December, 2022
"The Clean Water Act and the Ocean: An Unfulfilled Promise." Kentucky Journal of Equine, Agriculture, and Natural Resources Law 14 (2022): 3.
Robin Craig
December, 2022
"Rights of Nature Is Becoming a U.S. Reality." Natural Resources & Environment. Prepublished December 2, 2022.