Heidi Rummel

USC Gould School of Law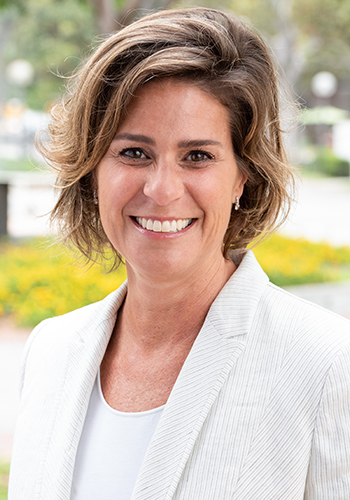 Clinical Professor of Law and Director, Post-Conviction Justice Project
Email:
hrummel@law.usc.edu
Telephone

:
(213) 740-2865
Fax

:
(213) 821-5746
699 Exposition Blvd.

Los Angeles

, CA

90089-0074

USA
Room:
458
Last Updated: September 15, 2022
---
Heidi Rummel directs the Post-Conviction Justice Project. Under her supervision, second and third-year law students represent clients serving life terms in California prisons, many of whom were sentenced for crimes they committed in their youth. The Project has won the release of close to 200 clients through the parole process, on habeas corpus challenging the denial of parole, on resentencing petitions, and on habeas corpus challenging murder convictions where expert testimony of intimate partner violence was not admitted at trial. Since 2012, the Project has won the release of 24 youth sentenced to life without the possibility of parole on constitutional challenges to their sentences, petitions for resentencing, and parole hearings.
Rummel has worked to pass significant legislative reforms in California, including expanding the scope of habeas relief for people with a history of intimate partner violence related to their crime (AB 593 amending Penal Code § 1473.5); requiring the parole board to give specialized consideration to a history of intimate partner violence at parole hearings (AB 1593 amending Penal Code § 4801); creating a process for 16 and 17-year olds sentenced to life without parole to petition for a resentencing hearing (SB 9 amending Penal Code § 1170(d)); creating the Youth Offender Parole Hearing process (SB 260, SB 261, and AB 1308 amending Penal Code §§ 3051 and 4801); revising the fitness criteria for juveniles to be transferred to adult court (SB 382 amending Penal Code § 1170.17 and Welfare and Institutions Code § 707); creating a constitutional remedy for 16 and 17-year olds sentenced to life without possibility of parole (SB 394 amending Penal Code § 3051); and providing legal consultation to minors prior to custodial interrogation (SB 395 amending WIC § 625.6).
Prior to joining the USC Gould School of Law faculty, Rummel served in the United States Attorney's Office in Los Angeles from 1996-2005 prosecuting federal criminal civil rights offenses, including human trafficking, police misconduct, and hate crimes. She also prosecuted gang crimes, arson cases, and child pornography offenses, and served as deputy chief in the General Crimes Section. Previously, Rummel was an Assistant United States Attorney for the District of Columbia, where she handled state court prosecutions and appellate matters.
Rummel currently teaches a post-conviction clinical seminar and a Legislative Policy Practicum. She also has taught Criminal Law, Legal Analysis of Evidence, and Trial Advocacy.
Rummel holds a BA from the University of North Carolina at Chapel Hill with highest honors and a JD from the University of Chicago with honors. She clerked for the Honorable Thomas Penfield Jackson of the United States District Court for the District of Columbia.
FACULTY IN THE NEWS
India Education Diary
September 27, 2022
Re: Andrew T. Guzman
Dean Andrew Guzman was quoted about the USC Gould JD Class Of 2025. "This is an important time to be studying law, as there is no profession that is more essential to the success of democracy," he said. "Even the smallest legal changes can affect the lives of so many."
RECENT SCHOLARSHIP
Felipe Jiménez
August, 2022
"Legal Positivism for Legal Officials," Canadian Journal of Law and Jurisprudence.
Robin Craig
August, 2022
"Tribal Water Rights and Tribal Health: The Klamath Tribes and the Navajo Nation During the COVID-19 Pandemic," St. Louis University Journal of Health Law & Policy (Forthcoming 2023).
Robin Craig
August, 2022
"Remembering the Ocean in Water Law," chapter for A Research Agenda for Water Law.