Sam Erman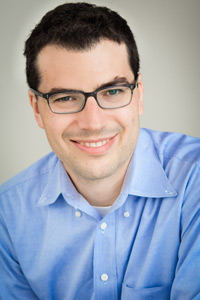 Professor of Law
Email:
serman@law.usc.edu
Telephone

:
(213) 740-6372
Fax

:
(213) 740-5502
699 Exposition Blvd.

Los Angeles

, CA

90089-0074

USA
Room:
438
Last Updated: April 15, 2019
---
Sam Erman joined USC Gould School of Law as an Assistant Professor of Law from the Smithsonian Institution where he served as a Latino studies postdoctoral fellow.
Erman's primary areas of research include the history of Puerto Rico and its relations with the United States. His dissertation, Puerto Rico and the Constitution: Struggles around Status and Governance in a New Empire, 1898-1925 examines closely the United States' promise of citizenship to Puerto Rico.
In 2012 Erman served as a visiting professor of criminal law at Peking University School of Transactional Law. He also worked as a graduate student instructor in the University of Michigan's program in American culture. He co-designed and assisted in teaching an undergraduate seminar on The Boundaries of Citizenship: From Dred Scott to Plessy for the University of Michigan's History Department.
Prior to his fellowship at the Smithsonian Institution, Erman was a Raoul-Berger-Mark DeWolfe Howe Legal History Fellow at Harvard Law School. He clerked for Judge John Paul Stevens and Judge Anthony M. Kennedy of the United States Supreme Court and Judge Merrick B. Garland of the United States Court of Appeals.
He received his JD from the University of Michigan Law School, summa cum laude, and his PhD in American Culture from the University of Michigan. He completed his AB in English at Harvard College, cum laude.
Books
Almost citizens: Puerto Rico, the U.S. Constitution, and Empire, (Cambridge University Press, 2018) - (www)
Articles and Book Chapters
"Reconstruction and Empire: Legacies of the U.S. Civil War and Puerto Rican Struggles for Home Rule, 1898-1917," (Under consideration by Law and History Review). - (SSRN)
"Citizens of Empire: Puerto Rico, Status, and Constitutional Change," 102 California Law Review 1181 (October 2014). - (SSRN)
"Affirmative Meritocracy," 7 Social Issues and Policy Review (with Walton, G., and Spencer, S.) (forthcoming 2013).
"Meanings of Citizenship in the U.S. Empire: Puerto Rico, Isabel Gonzalez, and the Supreme Court, 1898-1905," 27 Journal of American Ethnic History 5 (2008) (Received the Carlton C. Qualey Memorial Article Award: The best article published in the Journal of American Ethnic History during the past two years). - (www)
"An 'Unintended Consequence': Dred Scott Reinterpreted," 106 Michigan Law Review 1157 (2008) (reviewing Austin Allen, Origins of the Dred Scott Case (2006)). - (Hein)
Note, "Word Games: Raising and Resolving the Shortcomings in Accident-Insurance Doctrine that Autoerotic-Asphyxiation Cases Reveal," 103 Michigan Law Review 2172 (2005). - (Hein)
Other Works
Citizens of Empire: Federico Degetau, Puerto Rican Status, and the U.S. Order, 1898-1905 (manuscript).
Dissertation
Puerto Rico and the Promise of United States Citizenship: Struggles Around Status in a New Empire, 1898-1917 (Ph.D. dissertation). - (www)
FACULTY IN THE NEWS
Background Briefing
May 22, 2019
Re: Edward McCaffery
Edward McCaffery was interviewed about President Trump's tax troubles. "I think we can see, after the devastating blow of the Mueller non-report report, lots of us, progressives were waiting for a smoking gun," McCaffery explained. "They didn't get the smoking gun and they got depressed, but a day like today shows that maybe there's wisdom behind Pelosi's strategy, but we might be seeing death by a thousand pellet guns."
RECENT SCHOLARSHIP
Thomas D. Lyon
March, 2019
"Order of Encoding Predicts Young Children's Emergent Sequencing Abilities and Biases," Experimental Methods in Legal Scholarship Conference, ETH Zurich, Switzerland.
Daniel Klerman
March, 2019
"Legal Origin from Outer Space," Keynote Speaker, QuantLaw Conference, University of Arizona Law School, Tucson, AZ.
Nomi Stolzenberg
March, 2019
"Invisible Hands and Dirty Hands: Accommodating Complicity in Early Modern Economic Thought," USC-Huntington Early Modern Studies Institute, Martens Economic History Forum, Natural Law and Economic Thought, San Marino, CA.