Sam Erman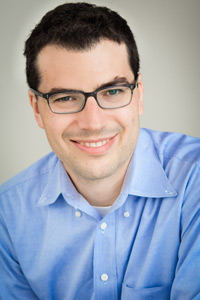 Professor of Law
Email:
serman@law.usc.edu
Telephone

:
(213) 740-6372
Fax

:
(213) 740-5502
699 Exposition Blvd.

Los Angeles

, CA

90089-0074

USA
Room:
438
Last Updated: August 7, 2019
---
Sam Erman is a scholar of law and history, whose research and teaching focuses on citizenship, the Constitution, empire, race, and legal change.
Erman is the author of Almost Citizens: Puerto Rico, the U.S. Constitution and Empire (Cambridge University Press, 2018). The book lays out the tragic story of how the United States denied Puerto Ricans full citizenship following annexation of the island in 1898. As America became an overseas empire, a handful of remarkable Puerto Ricans debated with U.S. legislators, presidents, judges, and others over who was a citizen and what citizenship meant. This struggle caused a fundamental shift in constitutional jurisprudence: away from the post-Civil War regime of citizenship, rights, and statehood and toward doctrines that accommodated racist imperial governance.
Erman's other projects span widely. He is co-authoring a project concerning the history of birthright nationality in England, France, and the United States. In addition, Erman is part of a research team seeking to use insights from social psychology to expand access to the legal profession. He has authored and organized numerous friend-of-the-court briefs and published op-eds in news outlets, such as CNN Opinion and the Los Angeles Times.
Erman's prize-winning work appears in leading legal and peer-reviewed journals, including Michigan Law Review, California Law Review, and the Journal of American Ethnic History.
Prior to joining the USC Gould School of Law faculty, Erman served as a law clerk to Supreme Court Justices John Paul Stevens and Anthony Kennedy and to U.S. Court of Appeals Judge Merrick Garland. He received his JD and PhD in American Culture from the University of Michigan.
Books
Almost Citizens: Puerto Rico, the U.S. Constitution, and Empire, (Cambridge University Press, 2018) - (www)
Articles and Book Chapters
"Reconstruction and Empire: Legacies of the U.S. Civil War and Puerto Rican Struggles for Home Rule, 1898-1917," (Under consideration by Law and History Review). - (SSRN)
"Citizens of Empire: Puerto Rico, Status, and Constitutional Change," 102 California Law Review 1181 (October 2014). - (SSRN)
"Affirmative Meritocracy," 7 Social Issues and Policy Review (with Walton, G., and Spencer, S.) (forthcoming 2013).
"Meanings of Citizenship in the U.S. Empire: Puerto Rico, Isabel Gonzalez, and the Supreme Court, 1898-1905," 27 Journal of American Ethnic History 5 (2008) (Received the Carlton C. Qualey Memorial Article Award: The best article published in the Journal of American Ethnic History during the past two years). - (www)
"An 'Unintended Consequence': Dred Scott Reinterpreted," 106 Michigan Law Review 1157 (2008) (reviewing Austin Allen, Origins of the Dred Scott Case (2006)). - (Hein)
Note, "Word Games: Raising and Resolving the Shortcomings in Accident-Insurance Doctrine that Autoerotic-Asphyxiation Cases Reveal," 103 Michigan Law Review 2172 (2005). - (Hein)
Other Works
Citizens of Empire: Federico Degetau, Puerto Rican Status, and the U.S. Order, 1898-1905 (manuscript).
Dissertation
Puerto Rico and the Promise of United States Citizenship: Struggles Around Status in a New Empire, 1898-1917 (Ph.D. dissertation). - (www)
FACULTY IN THE NEWS
KPCC Air Talk
November 18, 2019
Re: Camille Gear Rich
Camille Gear Rich participated in a discussion on KPCC Air Talk about free speech. "I think we're entering an era in which people are much more aware of the need for some protection, some regulation in terms of how speech is orchestrated, that government is in a position where it's trying to create conditions where a variety of speakers with different sensitivities can participate in public debate. So when it says "Congress shall make no law," there are all sorts of ways in which we have historically carved out particular things, particular areas, where there is a need for regulation … there is a need for let's say, speed bumps, or containers … where there are certain kinds of speech that are so coercive to public debate or dangerous for other reasons that we impose some limitations and we've created definitions around obscenity, around threats, around fighting words, to try to create those conditions that really will allow for a truly participatory and rich conversation," Rich said.
RECENT SCHOLARSHIP
Nomi Stolzenberg
July, 2019
Nomi Stolzenberg, "Anne Dailey and the New Fictionalism," 36th Annual Congress of Law and Mental Health, Rome, Italy.
Thomas D. Lyon
July, 2019
"Effects of the Putative Confession Instruction on Perceptions of Children's True and False Statements" (with Jennifer Gongola and Nicholas Scurich), Applied Cognitive Psychology 33 (2019): 655.
Thomas D. Lyon
July, 2019
"Children's Concealment of a Minor Transgression: The Role of Age, Maltreatment, and Executive Functioning" (with Shanna Williams and Kelly McWilliams), Journal of Experimental Child Psychology.