News
Kleinbard Named Johnson Professor of Law and Business
Thursday, Jul 24, 2014
The internationally recognized tax scholar will be installed in the fall
-By Gilien Silsby
Edward D. Kleinbard, an internationally recognized tax scholar and author of the groundbreaking We Are Better than This: How Government Should Spend Our Money, has been named the Ivadelle and Theodore Johnson Professor of Law and Business at USC Gould School of Law.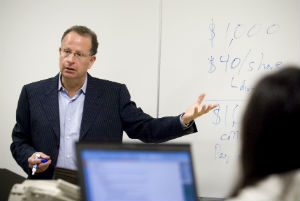 Edward Kleinbard joined USC Gould in 2009
USC Gould Dean Robert K. Rasmussen called Kleinbard "one of his generations leading tax attorneys in the world."
"Ed Kleinbard's career is unparalleled," said Rasmussen. "The award of the Johnson Professorship signals that Ed is now one of the leading tax scholars in the academy. His work is a unique blend of tax theory with the insights and knowledge gained from years of practice. His book, We are Better Than This, charts the way forward for us as nation. All of us at the Gould School of Law are fortunate that he is our colleague and teacher."
Kleinbard's leading-edge scholarship has received praise both inside and outside the legal academy. Kleinbard was recently called "a rock star in the world of tax law" by New York Times Pulitzer Prize-winning reporter Gretchen Morgenson and "a superstar tax practitioner, policy advisor and scholar," by Larry Summers, Harvard University President Emeritus and former Secretary of the U.S. Treasury.
"I am proud to hold this chair and to be a member of such a special community," said Kleinbard. "USC has been an extraordinarily supportive and collegial place for me. I am grateful to Dean Rasmussen, to Provost Elizabeth Garrett, and to all of my colleagues at the Law School for their many kindnesses and for helping me find my way in academia."
Kleinbard joined USC Gould in 2009 after serving as the Chief of Staff of the U.S. Congress's Joint Committee on Taxation, the nonpartisan tax resource to Congress. Previously, Kleinbard worked on Wall Street for two decades as a partner in the New York office of Cleary Gottlieb Steen & Hamilton LLP.
Kleinbard's work focuses on the taxation of capital income, international tax issues, and the political economy of taxation. His recent papers include Through a Latte, Darkly: Starbucks's Stateless Income Tax Planning (Tax Notes), Stateless Income (Florida Tax Review), The Lessons of Stateless Income (Tax Law Review), The Better Base Case (Tax Notes), Paul Ryan's Roadmap to Inequality (Tax Notes), and Herman Cain's 9-9-9 Plan (Tax Notes).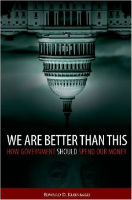 Edward Kleinbard's book, We Are Better Than This, publishes in Septemeber
Kleinbard has testified before the Congress on tax policy matters, and written multiple opinion pieces for the Wall Street Journal, New York Times, the Huffington Post, CNN.com, and other media outlets. He is frequently quoted in news stories.
The Ivadelle and Theodore Johnson Professor of Law and Business was established in 1986 by the Johnsons as part of a lifetime commitment to higher education. Mr. Johnson grew up on land that is now part of the USC campus, and he and his wife lived in the USC neighborhood for many years. Mr. Johnson's interest in law and business stemmed from his five-decade career working for Security Pacific National Bank.
Kleinbard will be installed as the Ivadelle and Theodore Johnson Professor of Law and Business at at a ceremony ion Oct. 22.
Recent News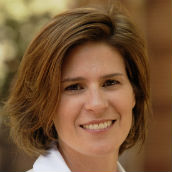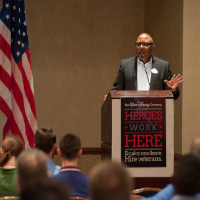 A Team Player
October 9, 2017
ESPN's Paul Richardson '90 will join Dean Guzman on Nov. 2