Faculty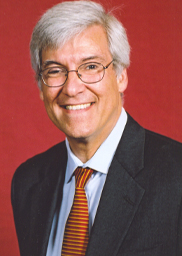 Geoffrey Cowan
University Professor of Journalism, Communication and Law
Last Updated: Thursday, February 4, 2016
Email:
gcowan@usc.edu
Telephone

:
(213) 740-4466
Fax

:
(213) 740-4609
699 Exposition Blvd.

Los Angeles

, CA

90089-0074

USA
Room:
ASC 301B
Geoffrey Cowan's academic interests are communications and law. He holds a joint appointment with the USC Annenberg School for Communication, where he served as dean from 1996 to 2007.

Prof. Cowan is the former director of Voice of America, a position to which he was appointed by President Bill Clinton. He also served as associate director of the United States Information Agency and director of the International Broadcasting Bureau. Earlier, he founded the Center for Law and Social Policy, a public interest agency which has represented civil rights groups, women's organizations, labor unions, and environmentalists in landmark FCC proceedings. He also is a founding member of the Vera Institute for Justice's Police Assessment Resource Center Board. In 2001, Prof. Cowan was appointed by California Gov. Gray Davis to a bipartisan commission on Internet political practices. In addition, he has worked as a television producer, receiving an Emmy Award as executive producer of the movie "Mark Twain And Me."
Prof. Cowan graduated from Harvard University, where he received his B.A., and Yale University, where he earned his LL.B. In addition to his numerous scholarly writings, he has authored books including The People v. Clarence Darrow: The Bribery Trial of 's Greatest Lawyer and See No Evil: The Backstage Battle Over Sex and Violence on Television.
Books
Let The People Rule: Theodore Roosevelt and the Birth of the Presidential Primary. (New York: W. W. Norton & Company, 2016).
The People v. Clarence Darrow: The Bribery Trial of America's Greatest Lawyer (Times Books, 1993).
See No Evil: The Backstage Battle Over Sex and Violence on Television (Simon and Schuster, 1979).
The Democratic Choice: Report of the Commission on the Democratic Selection of Presidential Nominees, co-author (1968).
Articles and Book Chapters
"Leading the Way to Better News: The Role of Leadership in a World Where Most of the 'Powers That Be' Became the 'Powers That Were." Discussion Paper Series, Joan Shorenstein Center on the Press, Politics and Public Policy, Harvard University (February 2008).
"Moving from Monologue to Dialogue to Collaboration: The Three Layers of Public Diplomacy." The ANNALS of the American Academy of Political and Social Science, Vol. 616, No.1 (March 2008).
'Surge' Meet 'Escalation' the fight for clarity in language: a case study. Columbia Journalism Review (November/December 2007).
"Whatever Happened to Local News?: The 'Vast Wasteland' Reconsidered." 55 Federal Communications Law Journal 493 (May 2003). - (Hein)
"The Other Coast Weighs In" (with others). 39 Columbia Journalism Review 46 (March/April 2001).
"Another Voice." 38 Columbia Journalism Review 6 (1999).
Introduction to Forgive Us Our Press Passes (speeches by Daniel Schorr) (O'Brien Center for Scholarly Publications, 1998).
"The Legal and Ethical Limitations of Factual Misrepresentation." Annals of the American Academy of Political and Social Science 155 (November 1998).
"Criminal Enforcement of California's Occupational Health Laws: A Preliminary Analysis of Occupational Carcinogens Control Act Violations." 8 American Journal of Criminal Law 43 (1980). - (Hein)
Other Works
Top Secret (play about the Pentagon Papers). Produced by Los Angeles Theatre Works, National Tour 2007-2008 and broadcast by KPCC Public Radio, June 28, 2008. Six week New York City production scheduled for March-April, 2010.
"A Man for Some Seasons." American Lawyer 56 (December 1999).
Letter, "Voice of America: A Significant English Teacher" (with Nancy R. Hensel). The Christian Science Monitor, September 11, 1996, at 19.
"Yes, We're Still in Business: Does the Post-Cold War World Still Need Voice of America? Absolutely." 32 Across the Board 51 (May 2, 1995).
"Journalism Under the Gun; Radio: Voice of America Has Enemies Everywhere." Los Angeles Times, February 24, 1995, at B7.
"The Voice of America." Vital Speeches of the Day, August 15, 1994, at 649.
FACULTY IN THE NEWS
Los Angeles Times
April 26, 2017
Re: Edward Kleinbard
Edward Kleinbard was cited about the limited economic benefits for Americans when tax breaks encourage companies to repatriate foreign income. After the tax holiday, U.S. corporations even stepped up their sequestering of profits abroad, figuring that sooner or later a new administration would offer them yet another break — as Trump is proposing. That hoard of what Kleinbard calls "stateless income" now tops $2 trillion.
RECENT SCHOLARSHIP
Hannah Garry
February, 2017
Hannah Garry moderated "Humanity in War: An International Humanitarian Law Workshop," USC Gould School of Law, Los Angeles, CA.
Gillian Hadfield
February, 2017
"The Problem Of Social Order: What Should We Count As Law?" Law and Social Inquiry 42 (2017): 16.
David B. Cruz
February, 2017
David B. Cruz spoke on "Equal Protection? Current Issues of Sexual Orientation and Gender Identity Discrimination" on a panel on "Challenges and Controversies in Constitutional Law," 2017 Central District of California Judicial Conference, La Quinta, CA.