Faculty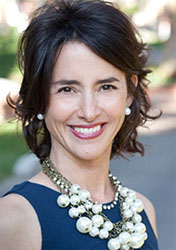 Daria Roithmayr teaches and writes about the dynamics of racial inequality, and in particular the persistence of structural disparities in labor, housing, political participation, wealth and education. Her recent book, Reproducing Racism: How Everyday Choices Lock In White Advantage (NYU 2014), explores the self-reinforcing dynamics of persistent racial inequality. Her work is heavily interdisciplinary, drawing from economics, sociology, political theory, history and complex systems theory. She joined USC Gould School of Law in fall 2006.

Before joining USC Gould, Roithmayr taught for nine years at the University of Illinois College of Law. She has been a visiting scholar at Harvard's Program for Evolutionary Dynamics. She has also been a visiting law professor at the University of Michigan, Georgetown, and Yale. Among her representative publications are the forthcoming "Should Law Keep Pace With Society? An Evolutionary Game Theory Approach" (working paper); "Complexity Law and Economics" (Elgar Encyclopedia of Law and Economics (T. Ulen ed. 2014); and "Critical Race Theory Meets Social Science" __ Ann. Rev. Law and Social Science ___ (2014).

Roithmayr received her BS from UCLA, and her JD, magna cum laude, from the Georgetown University Law Center, where she was a member of Order of the Coif and served as senior notes editor of the Georgetown Law Journal. She clerked for The Honorable Marvin J. Garbis, judge of the U.S. District Court for the District of Maryland.

Books
Reproducing Racism: How Everyday Choices Lock in White Advantage, (NY: New York University Press, 2014). - (www)

Review of Reproducing Racism: How Everyday Choices Lock In White Advantage:
Articles and Book Chapters
FACULTY IN THE NEWS
HollywoodLife
June 14, 2017
Re: Daria Roithmayr
Daria Roithmayr was interviewed about the possible legal implications if President Donald Trump obstructed justice. "The probe has widened from Russian interference with US elections to possible obstruction of justice by President Trump," Roithmayr explained. "The FBI frequently widens its investigation when it uncovers potential evidence of additional wrongdoing. That's what has happened here. Mueller's investigators are interviewing witnesses inside and outside the government in connection with Trump's actions with regard to Comey and others in connection with the Russian inquiry. Mueller will make a set of findings about whether President Trump attempted to obstruct justice."
RECENT SCHOLARSHIP
Emily Ryo
April, 2017
"The Promise of a Subject-Centered Approach to Understanding Immigration Noncompliance." Journal on Migration and Human Security 5 (2017): 285.
Abby K. Wood
April, 2017
"Measuring the Information Benefit of Campaign Finance Disclosure," Southern California Law and Social Science (SoCLASS) Forum, Claremont-McKenna College, Claremont, CA.
Emily Ryo
April, 2017
2017 recipient of the Andrew Carnegie fellowship, Andrew Carnegie Fellows Program.