2021 Commencement

USC Gould School of Law
The Virtual Celebrations honoring our Class of 2021
will take place on Thursday, May 13th. Dean Andrew Guzman will be joined by student leaders, faculty, alumni, and staff who will share congratulatory remarks. The names of each graduate will be shown as part of this virtual event. The JD Class of 2021 celebration will broadcast at 12 PM PST. The Graduate and International Programs Class of 2021 celebration will broadcast at 2 PM PST. Both celebrations will be available for viewing at commencement.usc.edu.
---
The In-Person Ceremony honoring the Classes of 2021 and 2020
will take place on will take place on Sunday, May 16th at 8 AM PST at the Los Angeles Memorial Coliseum.
Graduates who participate in the in-person ceremony will have the opportunity to process across the stage, hear their name announced, receive their diploma covers, and have photos taken while projected on the screens at the stadium. All graduates will be required to RSVP to participate. Each graduate will be limited to no more than two guests.
Currently enrolled students must be fully compliant with the university's Trojan Check COVID-19 testing requirements prior to accessing campus. Family members who plan to attend may enter campus using the Trojan Check's "guest" option.
To Participate in the In-Person Ceremony: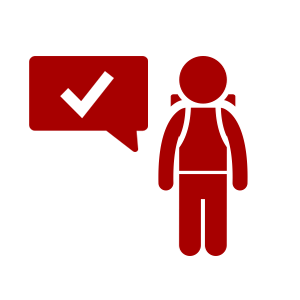 Students must RSVP via Marching Order.
All students should receive an email from Marching Order with the RSVP link or can log with the USC email address to register. Once registered with Marching Order, graduates will be asked to complete the second phase of their registration. This step will allow graduates to confirm that they are able to attend their assigned ceremony. This phase will also allow graduates to register their 2 guests for attendance.

Those planning to attend the in-person ceremony are being asked to wear regalia.
Student regalia is available to rent or purchase through the

JD students
should plan to wear the red doctoral gown, a dark purple (not lavender) hood and yellow (not black) tassel.

G&IP students
(LLM, LLM in ADR, MDR or MSL) should plan to wear the black master's degree gown, a dark purple (not lavender) hood and a black tassel.

Graduation Photographs
Grad Images is offering graduates the opportunity to take professional on-campus graduation photos. Available from April 28 - May 13, multiple locations like Tommy Trojan will be available on the UPC campus.

Celebratory Video Uploads
Graduates, family and friends are encouraged to upload videos to celebrate graduating students or the entire graduating classes of 2020 and/or 2021. Videos uploaded will be shared on the main commencement website for all to view.

Celebration Kit
USC Celebration Kits are available for the Class of 2020 and the Class of 2021. These kits include yard signs, virtual invites, Zoom backgrounds and Instagram filters.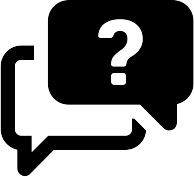 For more information please visit the FAQ for the:
RECENT NEWS