2022 Commencement

USC Gould School of Law
Friday, May 13, 2022
USC University Village Great Lawn
Congratulations class of 2022 USC Gould School of Law graduates! The law school will be hosting two separate ceremonies, one for JD students and one for Graduate & International Programs (G&IP) students. Both events will take place on Friday, May 13, 2022 at the USC University Village Great Lawn.
The G&IP ceremony is for students graduating with a Master of Laws (LLM), Master of Laws in Alternative Dispute Resolution (LLM in ADR), Master of Laws in International Business and Economic Law (LLM in IBEL), Master of Laws in Privacy Law and Cybersecurity (LLM in PLCS), Master of Dispute Resolution (MDR), Master of International Trade Law and Economics (MITLE) or Master of Studies in Law (MSL).
JD Schedule
10 a.m. - JD Check-in at the USC Village Great Lawn entrance
11 a.m.-1:00 p.m. - JD Ceremony at the USC University Village Great Lawn
G&IP Schedule
1:30 p.m. - G&IP Check-in at the USC University Village Great Lawn entrance
2:30 p.m.- 4:30 p.m. - G&IP Ceremony at the USC University Village Great Lawn
Location
The JD and the G&IP commencement ceremonies will take place at the USC University Village Great Lawn. The USC University Village is adjacent to the USC campus. Click here for map
Arrival
JD students should arrive at the USC University Village Great Lawn no later than 10:00 a.m. to check-in.
G&IP students should arrive at the USC University Village Piazza no later than 1:30 p.m. to check-in.
Keynote Speakers
JD Keynote Speaker
Connie Rice
br>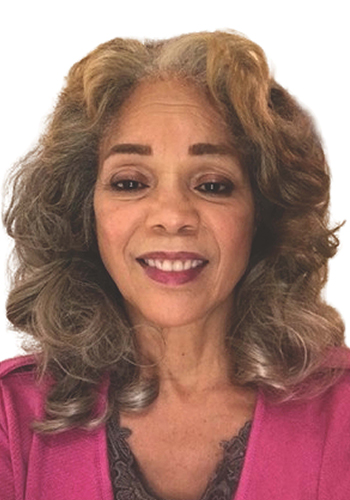 A widely influential civil rights attorney, activist, author, and leader, Constance L. "Connie" Rice is respected and renowned for her decades-long efforts to fight systemic injustice and advance multiracial democracy. Through coalition legal cases and campaigns, her work has won over $10 billion in lawsuit damages and policy changes that expanded safety and opportunity for millions in poor and underserved communities.
The hallmarks of her work – path-breaking thinking, systems focus, bold action, unlikely alliances and transformative impact – yielded monumental success inside and outside of the courtroom. In 2004, Rice and her colleagues at the NAACP Legal Defense Fund represented Los Angeles bus riders in a landmark public transit case that won the largest civil rights settlement in U.S. history. In other winning coalition lawsuits, Rice stopped police misconduct, race and sex job discrimination and unfair policies in probation, public housing, environmental justice and capital punishment. Rice and her law partners also spearheaded a school construction campaign that won a $750 million case settlement, helped pass over $15 billion in local school construction bonds, and, in the nation's largest school building program, oversaw the construction of 135 new schools.
In her most important work outside of the courtroom, Rice galvanized the police, community and government to transform inner-city policing and end a gang homicide epidemic. In collaboration with LAPD Chief Charlie Beck, she pioneered the Community Safety Partnership, a UCLA-validated policing that replaces mass incarceration enforcement with holistic guardian policing. In 2014, she was selected for her expertise to join President Barack Obama's Task Force on 21st Century Policing.
During her distinguished career, Rice has been honored with more than 50 major awards in recognition for her impact as a public safety change-maker, a humanitarian and an advocate for peace.
Rice grew up in the military, graduated from Harvard-Radcliffe Colleges in 1978 and attended NYU School of Law as a Root Tilden Scholar. She clerked for the Honorable Damon J. Keith on the United States Court of Appeals for the Sixth Circuit, served for nine years as Western Regional Counsel for the NAACP Legal Defense and Educational Fund, Inc., and co-founded both the Advancement Project and the Urban Peace Institute. She is also the author of acclaimed memoir, Power Concedes Nothing.
Reflecting on what drives her, Rice says, "I am the great-granddaughter of former slaves and slave owners because, on their watch, rebel slaves and abolitionists died to end slavery. It is a privilege to pay that debt forward on mine."
G&IP Keynote Speaker
John Iino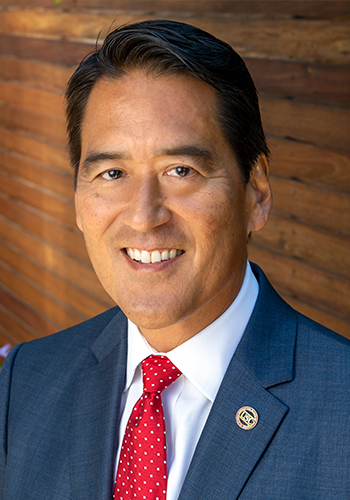 John Iino is the chief diversity officer of the global law firm Reed Smith LLP, where he leads the organization's efforts to promote diversity, equity and inclusion in the law firm and the broader legal community. Iino has been with Reed Smith for more than 20 years, and has held numerous leadership roles for the firm. In 2010, he became the first Asian American to serve on Reed Smith's executive committee and senior management team, and also served as the managing partner of the firm's Los Angeles office. He is the creator and co-host of Reed Smith's acclaimed podcast, "Inclusivity Included: Powerful Personal Stories."
Over the course of his career, Iino has built an extensive record of service at USC. In the fall of 2020, he was named president of the USC Alumni Association Board of Governors and in June he is scheduled to join the USC Board of Trustees. At Gould, he offered his insights and expertise as a member of the law school's Board of Councilors, and in 2018 became the first Asian American alumnus appointed as board chair. In that time, the Gould board launched efforts to support first-generation students as well as job-seeking graduates. For seven years, Iino also served on the USC Asian Pacific Alumni Association (APAA) Board of Directors.
Beyond USC, he has provided pro bono corporate counsel to Ednovate, the charter management organization overseeing USC Hybrid High School and five other charter schools in Los Angeles and Santa Ana. He also serves on the national board of 50/50 Women on Boards, an advocacy and educational organization promoting women on corporate boards, and serves as chair of the finance committee of the Jonathan Club in Los Angeles.
USC Health and Safety Protocols
All visitors will need to follow the University's current COVID health and safety policies. As public health guidance may be updated, please refer to the following USC website for the most up-to-date safety information: https://coronavirus.usc.edu/category/latest/
Tickets
The law school does NOT require tickets for the reception or the ceremony. Ceremony seating will be available for all family and friends.
Regalia
Renting Info:
All graduates can place their regalia rental orders online. The website to order is: http://colleges.herffjones.com/college/_usc/
Graduates do not have to pre-order their cap and gown rental. The bookstore will have plenty of regalia available for walk-ins beginning May 7th.
Pre-order and walk-in orders are available for pick-up beginning May 7th. Distribution of regalia will be held outside on the bookstore patio under the red tents.
If you have pre-ordered your regalia, you'll need your ID (student or government issued). It always helps to have your order confirmation from Herff Jones.
All caps are one size fits all. Students can keep their cap and tassel as a souvenir.
All rented regalia should be returned directly after the ceremony at a designated regalia drop off bin.
If you are a JD student, please make sure you receive the RED doctoral gown, a DARK PURPLE (not lavender) hood and YELLOW (not black) tassel.
If you are an LLM, LLM in ADR, LLM in IBEL, LLM in PLCS, MDR, MITLE or MSL student, please make sure you receive the BLACK master's degree gown, a DARK PURPLE (not lavender) hood and a BLACK tassel.
The Master's degree regalia package is $89.99 - JD regalia is $109.99
Note: If you would like to receive your regalia sooner than May 7th you will need to select the home ship option when placing your order. Herff Jones offers home shipping for an additional charge of $18.95 and is available until April 19th with an approximate 3-week arrival time. Orders placed between April 20th and May 1st will incur a $36.90 shipping fee. These orders are expedited to arrive prior to May 11th.
Purchasing Info:
Sashes:
All students in all degree levels can wear sashes.
Standard sashes are $49.99, available in store and online at https://www.uscbookstore.com/sashes
Custom sashes pricing begins at $75. You can place custom orders online. An email will be sent when the sash is ready for pickup. Pick-up will be on the 3rd floor of the bookstore at the grad counter. You can also ship the sash to your home for a $15 fee.
Feel free to e-mail questions to the bookstore grad team at gradproducts@usc.edu
Correct Pronunciation of Your Name
For the JD ceremony, 3L Class President Tomi Johnson will read your name as you walk across the stage to get your diploma. Tomi will send an email to JD graduates if she has a question about pronouncing your name to ensure your name will be read correctly. If you have a name you think she might mispronounce, please email Tomi at tomi.johnson.2022@lawmail.usc.edu with your name phonetically spelled. If you like, include your telephone number and she will practice your name while you listen, or she will meet with you in person.
For the G&IP Ceremony, a name reader will read your name as you walk across the stage to get your diploma. Students will have the opportunity to provide their name pronunciations at our upcoming End of the Year (Commencement) workshops. Please be sure to attend a workshop to ensure your name will be read correctly. For students in the Online LLM or MSL, your Student Advisor will follow up with you directly to obtain your correct name pronunciation.
Diploma Covers, Announcements, and Rings
You will be given a complimentary diploma cover from the law school when you receive your diploma.
Official graduation announcements, rings, and diploma frames are sold by Herff Jones and should be ordered through USC's Commencement Accessories webpage.
Attire
We strongly advise all graduates to wear flat, comfortable shoes in order to navigate the grassy area and the steps leading up to the stage.
Parking and Public Transportation
Parking will be available free of charge and is on a first come, first served basis. The closest parking to the USC University Village will be the Royal Street Structure and the USC Shrine Parking Structure. Click here for a campus map.
Guests with disabilities with blue, handicapped placards can park in designated handicapped parking spaces in any parking structure.
If you are traveling by public transportation the Metro Expo line is the best option. The Metro Expo line will be running on its usual schedule and stops immediately south of campus at Exposition Boulevard and Trousdale.
LA Metro will be running trains all day for commencement attendees to use. Fares are sold on TAP cards, so you'll need to buy them at ticket vending machines or from a Metro representative. For more help with planning your trip to USC via Metro, use the handy LA Metro trip planner.
Guest Seating
Guests will be able to secure seats on a first come, first served basis. We ask that your family and friends take only the seats they will use so that we are able to provide seating for everyone. Law school staff members will be available to answer questions and direct your guests.
Wheelchair Seating
If someone in your group will require wheelchair seating at the law school ceremony, please contact the law school Events Office events@law.usc.edu by Wednesday, May 4. Wheelchair seating must be reserved through this office in advance and is limited to (2) people per graduate in an effort to accommodate all requests.
If your guest will require a wheelchair, you will need to provide one or rent one in advance. The law school and the University will not have wheelchairs.
Balloons and Air Horns
Balloons and air horns will NOT be permitted in the general area.
Photographer
A professional photography service, Grad Images, will be at the ceremony taking pictures of each graduate. Several days after the ceremony, the photographer will send, via regular mail and email, free color proofs to each graduate with an offer to purchase prints.
GradImages
Social Media
Please share USC Gould commencement photos and stories with #GouldGrad.
Rain Plan
The ceremony and reception will take place rain or shine. If the weather is so inclement as to be dangerous, a rain plan will go into effect. Details of the rain plan will then be posted on the law school website and an email will be sent to all graduates. If you have questions regarding inclement weather prior to event day, contact the law school Events Office at 213-740-3841.
USC's Main Commencement Ceremony
The USC main commencement ceremony is open for all 2022 law school graduates. It will take place in Alumni Memorial Park on Friday, May 13, 2022 and begins at 8:30 a.m. Further information regarding the main ceremony can be found here.
You are not required to attend the University ceremony, but if you are a JD student and would like to participate in the main ceremony, please contact the law school Events Office at events@law.usc.edu to register. G&IP students who would like to participate in the main ceremony may email giprsvp@law.usc.edu to register.
Please note: The University has allocated a set number of seats for each school. Students must line up and walk in together as part of the ceremony if they would like to sit with their school and classmates. No late or walk-up seating will be allowed in the designated school seating areas on the morning of the event.
You can also attend the main ceremony as a member of the general audience. Seats for these sections are first come, first served.
Questions?
For questions regarding commencement, please contact the USC Gould Events Office at events@law.usc.edu or at 213-740-3841.
RECENT NEWS