Student Law Journal Hosts Symposium on Unemployment

USC Gould School of Law
Wednesday, September 22, 2010
Participants explore how unemployment is affecting ignored communities
By Steffi Lau

The Los Angeles Public Interest Law Journal held its third annual symposium on Friday, Sept. 17. The topic at the USC-hosted event was "The Hidden Faces of Unemployment," which delved beneath the issue of unemployment to explore how it is affecting marginalized communities: LGBTs, those with convictions on record, immigrants and, most relevantly, public interest law students.

The journal, which consists of law students from USC, UCLA, Loyola, Pepperdine and Southwestern, aims to gather members of the public interest community each year to discuss a relevant topic.

Symposium editor Amy Wan '11, who flew to London four days after the event to spend her 3L year at the London School of Economics, gathered top practitioners to speak at the event.

"The public interest law community is very tight-knit, so whenever I've called up potential speakers, they've always been very gracious," Wan said.

Shayla Myers, a staff attorney at the L.A. Gay and Lesbian Center, set the tone with her keynote speech on the difficulties LGBTs face in the job market.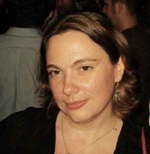 Shayla Myers
"We hear so consistently about unemployment issues, but we don't deconstruct what it means," Myers said. "The current unemployment rate in California is 12 percent. California is facing a huge recession and today the point is to talk about groups hidden in those numbers, people whose identity is lost in those numbers."

Myers cited a study that found that 40 percent of gays and lesbians face employment discrimination in hiring, firing and promotions. She said that in the face of the recession, it becomes much easier for employers to hide discrimination against LGBTs.

Despite the seriousness of the event, some participants were able to find humor in the employment situation.

"The name 'public interest' has always seemed like such a misnomer because it's all about clients and causes that the public has no interest in," said Stephanie Sauter, founder of LAW Project of Los Angeles, eliciting laughs from the audience while speaking on the expungement panel.

Sauter was joined by Joshua Kim, a staff attorney at A New Way of Life Reentry Project, which provides reentry support to formerly incarcerated women. Kim shed light on how those with conviction records find it increasingly hard to find jobs. Because background checks are becoming more affordable for employers, more jobs now require them, ruling out jobs that were once available, like nursing, and leaving only minimum-wage jobs, such as entry-level positions at McDonald's.
For many, the symposium's speakers offered inspiration.

"I think the speakers have been a mix of inspiring and sobering," said Tia Koonse, '11, UCLA student and LAPILJ's editor-in-chief of production. "It's clear that people working with marginalized communities are hemorrhaging, their clients are hemorrhaging. But their enthusiasm and inspiration is uplifting."

While enjoying complimentary tamales during lunch, Myers discussed the importance of the symposium. "The symposium is hitting on a timely, important topic in a way that's not often addressed. It's looking at an issue talked about all the time, but specifically, how it affects people who aren't talked about," she said. "For example, a transgender person faces tremendous difficulties in finding a job."

"Or a transgender person with a conviction on their record," added Kim.

"Or a transgender person of color with a conviction," Myers laughed.

The last unemployment panel was of particular interest to public interest-minded law students because it focused on students who would soon be graduating.

Because of the recession, many firms have been forced to delay start dates for associates, instead paying them less to work at public interest organizations. At the height of the recession, 2,400 associates have been deferred, said David Ackerly, panelist and a directing attorney at Inner City Law Center.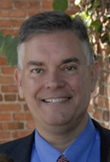 David Ackerly
The three panelists advised students to volunteer at firms and organizations, saying these opportunities often translate into jobs. Networking is also essential.

"I give out 1,000 business cards at events like this and out of those, how many do you think call me back?" asked Ackerly. "Five. Networking is key. If you think sitting back and just mailing resumes will work, it never did."

Chancela Al-Mansour, panelist and directing attorney at Neighborhood Legal Services, had some light-hearted advice to offer. "Marry well. I'm married to a firefighter, he's married to a doctor," she said, pointing at moderator Paul Freese, a director at Public Counsel. "I think we all laugh, but there's some truth in it; public interest work doesn't pay!"

Chancela Al-Mansour

Despite the tough job climate, the panelists advised students to stay motivated and creative in their job search.

"I've never seen so much change as the one happening right now and it is disconcerting," said Charles Song, panelist and Howrey LLP's West Coast Pro Bono Manager. "But don't let it scare you. To be a public interest attorney, by definition, you need to be creative and a little blockheaded."

Ackerly offered some last words of advice: "It takes serendipity and serendipity only happens if you put yourself out there."




Read More
RECENT NEWS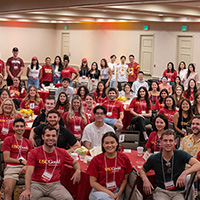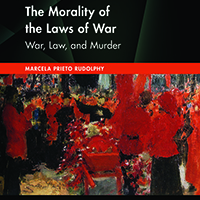 Facing the tragedy of war
September 13, 2023
Professor Marcela Prieto's new book, "The Morality of the Laws of War," argues for strengthening international law to el...