USC Law Professor Elizabeth Garrett Installed as USC Provost

USC Gould School of Law
Thursday, January 13, 2011
Garrett is second-ranking officer under the president

USC Gould School of Law Professor Elizabeth Garrett formally was installed as USC provost Jan. 11 at a Town & Gown ceremony attended by friends, family and colleagues.
As the second-ranking officer under the president and the chief academic officer of the university, Garrett oversees all USC's deans and vice provosts, as well as the CEO of the USC University Hospital and USC Norris Cancer Hospital. Also under her purview are the divisions of student affairs, libraries, research advancement, information technology services, student religious life, and admissions and planning.
In his remarks to the gathering, USC President C. L. Max Nikias noted that the university history was being made. "For the first time in USC's 130-year history, by far the very best person that we could recruit is a woman," he said. "For the first time ever, we appoint a woman as our chief academic officer."
Nikias continued: "When I called her to tell her that the search committee had made its decision, I said something that I think is very important.
"I told her that I have no doubt that she will be a better provost than I was. And I said that I have no doubt that she will be the best provost this university has ever had."
In her remarks, Garrett said her thoughts "build on the vision laid out by our new president, who has challenged our community not to rest on our significant past accomplishments, but to move forward vigorously to greater academic excellence and expanded influence in the world."
She continued: "Universities are an antidote to the extraordinary emphasis we place today on rapid decision-making, to the tumultuous cacophony of information and to glib pronouncements masquerading as wisdom. … Crucially, in light of recent news, we provide an environment where profound discoveries are examined critically but civilly, where we learn to respect those who put forward reasoned arguments with which we disagree but that advance the inquiry.
She continued: "Our purpose is not to convince students to memorize facts - although sometimes that is the foundation for further intellectual progress. Nor is it to teach a particular skill that may become obsolete as professions change - although our students leave with key skills that will serve them well no matter their future. We seek to instill a constructive skepticism - to help students become educated skeptics who question and probe, but with the purpose of constructing something new, whether it is art, knowledge, a research project or even further questions."
At the ceremony, Nikias gave an enthusiastic endorsement of Garrett.
"Here are some of the traits that set Elizabeth Garrett apart," he said. "She possesses great integrity, tremendous energy, impeccable character and excellent judgment.
"Beth is a straight shooter who always tells it the way it is. And yet, she's also gracious and compassionate - simply a good person.
"She is also very, very smart. I've found her to be a fast learner, a quick study, a person who rapidly picks up everything that comes her way.
"When we were looking for a new provost, we conducted a national search. We interviewed some very, very talented candidates. But there was no question, there was no doubt, that Beth was by far the very best.
"You cannot get 12 faculty from across the university to agree on anything. But this one was unanimous. All 12 of them.
"I am certain that this is the beginning of a new age of intellectual vitality at USC."
Before joining the USC faculty in 2003, Garrett was a professor of law at the University of Chicago, where she also served as deputy dean for academic affairs. She has been a visiting professor at Harvard Law School, the University of Virginia Law School, Central European University in Budapest and the Interdisciplinary Center Law School in Israel.
Before entering the academy, she clerked for Justice Thurgood Marshall on the United States Supreme Court, and she served as legal counsel and legislative director for Sen. David L. Boren (D-Okla.).
Garrett is a fellow of the American Law Institute, a fellow of the American Bar Foundation, a member of the Pacific Council on International Policy and a member of the editorial board of the Election Law Journal.
At USC, Garrett has served as interim provost and senior vice president. Prior to that, she served as USC vice provost for academic affairs and then vice president for academic planning and budget. Her primary faculty appointment is in the USC Gould School of Law, where she is the Frances R. and John J. Duggan Professor of Law, Political Science and Public Policy.
She has joint appointments with USC College and the School of Policy, Planning, and Development, as well as a courtesy appointment with the USC Annenberg School for Communication & Journalism.
Garrett also has served as co-director of the USC-Caltech Center for the Study of Law and Politics.
Read More
RECENT NEWS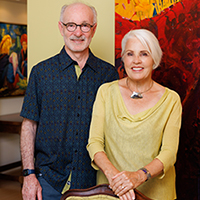 Shaped by education
January 23, 2023
Opportunity for future students motivates John (JD 1979) and Alaine Weiss to include USC Gould in their estate plans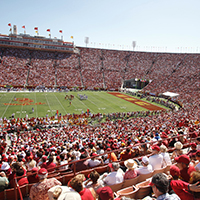 From torts to sports
January 20, 2023
Alums Richard Rosenblatt, Ted Russell team up on Autograph, a new venture bringing Web3 to entertainment and sports