Glenn Close Joins Saks Institute Board

USC Gould School of Law
Wednesday, August 28, 2013
Close's mission is to destigmatize mental illness

-By Gilien Silsby
Actress Glenn Close has joined the board of directors of USC's Saks Institute for Mental Health Law, Policy, and Ethics.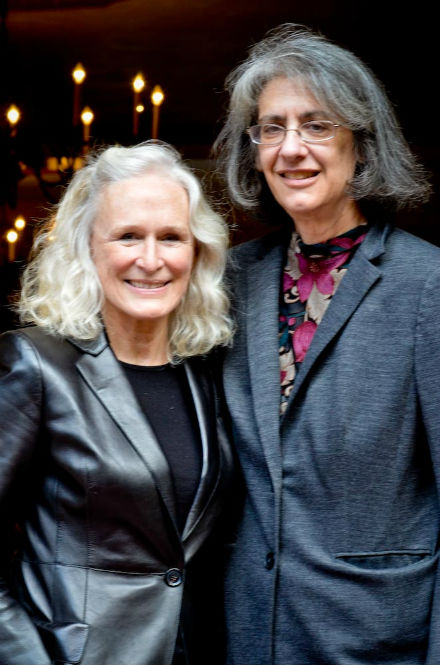 Glenn Close and Elyn Saks
"We are thrilled to welcome Glenn to the institute," said Elyn Saks, founder of the Saks Institute and the Orrin B. Evans Professor of Law, Psychology, and Psychiatry and Behavioral Sciences at the USC Gould School of Law. "I am excited to work with Glenn and receive her support as we work together to de-stigmatize mental illness."

Close, whose sister, Jessie, has bipolar disorder, is founder and chair of BringChange2Mind, a campaign to eradicate the stigma and discrimination surrounding mental illness. Saks currently serves on that board.

"Elyn is an inspiration to all of us, and I am honored to work with her," said Close, a five-time Academy Award nominee. "Not only is she smart and caring, but she has a clear vision for what she wants to accomplish through education. Elyn and I share a common goal — we want to bring awareness of something from which millions suffer — the toxic stigma and discrimination around mental illness. It's a story I know well because its pain has touched lives very close to me."

In addition to many performances on Broadway, Close has starred on screen in The World According to Garp, The Big Chill, The Natural, Fatal Attraction and Dangerous Liaisons. On television, she starred in the award-winning drama series Damages. As for personal accolades, Close has won three Tonys, three Emmys, two Golden Globes, an Obie and a Screen Actors Guild Award.


Read More
RECENT NEWS