PCJP and IHRC Mark Milestones

USC Gould School of Law
Friday, March 25, 2016
USC Gould's oldest and newest clinics celebrate milestones
-By Gilien Silsby
USC Gould's oldest and newest clinics are celebrating milestones this year — the Post-Conviction Justice Project (PCJP) marks its 35th anniversary, and the International Human Rights Clinic (IHRC) turns 5 years old.
Since 1981, the PCJP has offered hands-on legal training to nearly 1,000 USC law students, serving clients at parole hearings and in state and federal habeas petitions and appeals challenging violations of constitutional rights.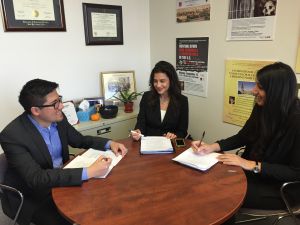 IHRC students have spent the past five years working with judges, testifying in Washington, D.C. on international human rights matters and representing clients in the United States and around the world.
More recently, the PCJP has also transformed the legal landscape of parole law and juvenile justice in California. Under the direction of Profs. Michael Brennan and Heidi Rummel, USC Gould students have supported new legislation in Sacramento, won an important California Supreme Court case, and represented clients who could not afford attorneys.
"The overall impact of our work passing legislation has truly changed the parole system, and juvenile justice," Rummel said.
Prof. Hannah Garry, director of the IHRC, has supervised 46 law students since her clinic launched in 2011. Students have worked with international criminal tribunals prosecuting mass atrocities across the globe and addressed rights violations in Asia, Africa, Latin America and the Middle East. Students have also tackled human rights matters in the United States such as human trafficking
Garry's goal is to continue expanding the Clinic's capacity to advocate on serious human rights issues at home and abroad. "It's truly an exciting time for our students and the clinic," she said.
Read More
RECENT NEWS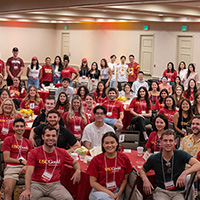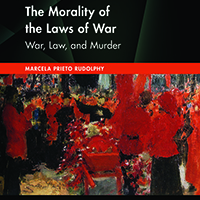 Facing the tragedy of war
September 13, 2023
Professor Marcela Prieto's new book, "The Morality of the Laws of War," argues for strengthening international law to el...